10 Things You Need To Read This Sunday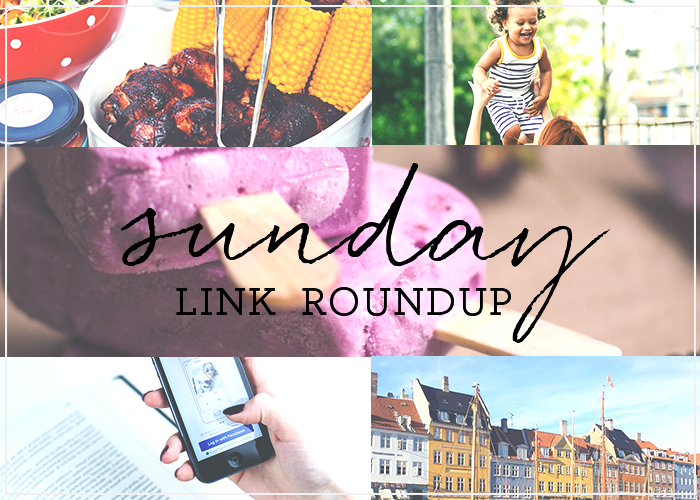 1. Joe and I are currently trekking around Copenhagen, Denmark and trying to indulge in as much of the local food as humanely possible (without breaking the bank). Enter, Smørrebrød — the insanely delicious open-faced sandwich delicacy eaten all over the place. I've already bookmarked several articles for recipes to try at home — you should also try!
2. I loved reading through this article of leadership lessons everyone can learn from working moms.
3. This super refreshing sorbet seems like the perfect spiked dessert to serve at a BBQ at the end of a heavy meal.
4. An app called Minutia, which captures the unfiltered, less-than-perfect aspects of your life, could be the perfect antedate to the exhaustingly-curated Instagram accounts that affect us.
5. Speaking of Instagram –> ICYMI, Chelsea wrote an absolutely kickass article (in my opinion) about what she doesn't post on social media.
6. GOP strategist admits he colluded with Russian hackers to hurt Hillary Clinton, Democrats. This shit just keeps on going.
7. An extremely useful post for celebrating tomorrow's holiday — How to Celebrate Memorial Day For Under $30.
8. The TFD YouTube account hit 150k subscribers last week (!!!), and you should totally check out our interview with Laura Jane Williams, who is a fantastic writer and all-around awesome human being.
9. As a die hard Trader Joe's fan, I loved reading through this article about TJ's secrets.
10. If you love design, good conversation, and actors talking about their process + theory, you'll love this Design Matters podcast episode, which was one of my favorites in a long time.