10 Things You Need To Read This Sunday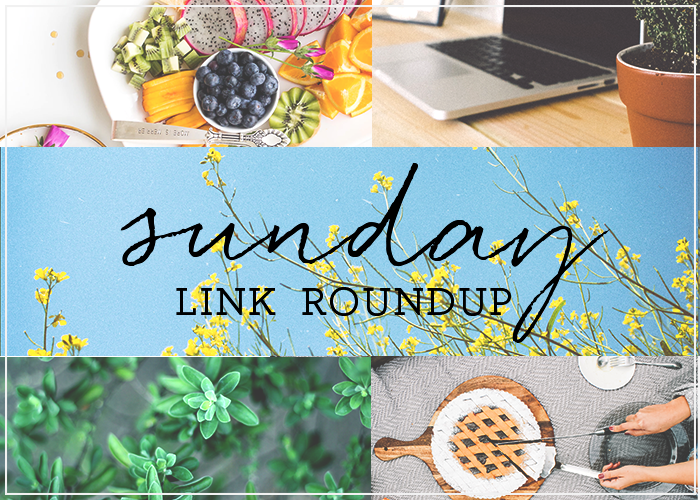 Welcome to the (one-off) Extreme Late-Night Edition of my Sunday Links post because I am a fallible human being who forgot to post these this AM before leaving for a day's worth of activities. Bad Lauren.
1. A powerful essay on the acceptance of change, the problems that occur when it happens, and how we can fix/get through them.
2. Look at this extremely elegant and summery dessert you can whip up for friends at (almost) the drop of a hat —Fruit + Chamomile Cream.
3. Today, Chelsea and I went for a picnic with some friends in the park, and one of the girls brought a very cute roll-up blanket picnic blanket with her. And, it got me thinking about how fun it would be to DIY one.
4. I totally missed the Tony awards that were on tonight (does anyone watch it anymore??), but I was really enjoying this live chat that recapped the winners.
5. A helpful read that will help contextualize exactly what will happen if we defund planned parenthood.
6. Joe and I put together a small (but sweet, in my opinion!) herb garden on our fire escape, and these tips have been helping me keep them alive and ~thriving~.
7. I can't get enough of those roundups of inspiring home decor tips, and I loved this write up — This Is How 5 Designers Make Their Small Home Look Like a Mansion.
8. Every time someone mentions the show American Gods I'm reminded of how badly I want to start watching it. I've read such good things!
9. I don't typically like those "winners" and "losers" articles, but this one from Vox helped me understand the repercussions of the UK vote last Thursday.
10. ICYMI — Mary wrote about the best budget beauty products that will make you feel like an incredibly pampered  and financially savvy shopper.