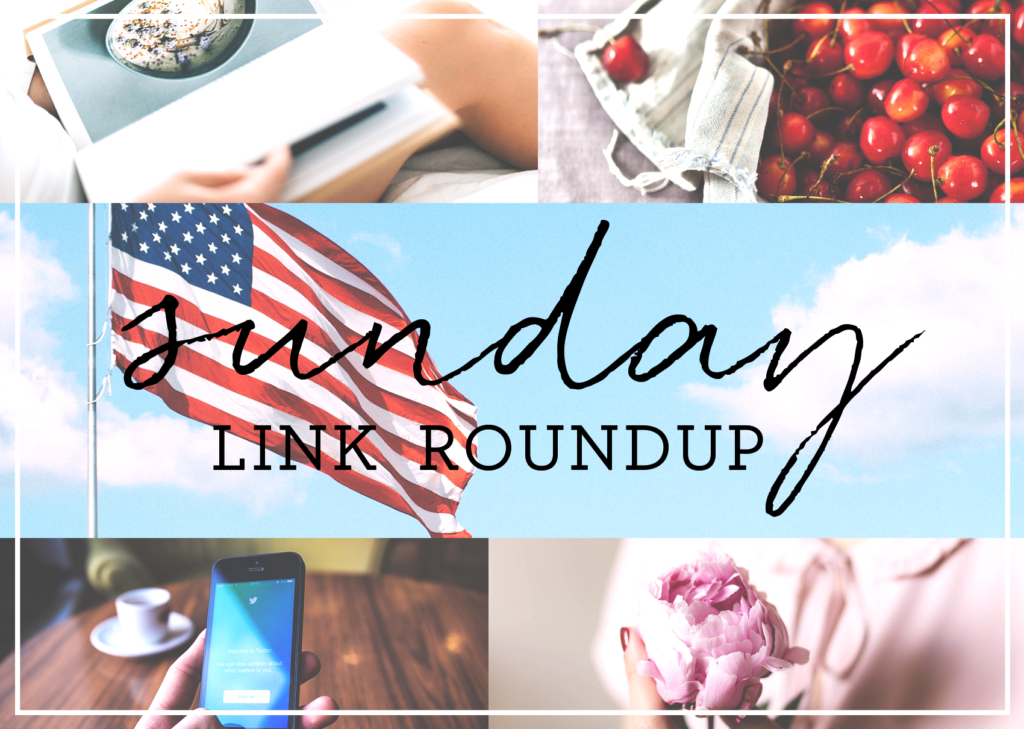 1. The Fourth of July holiday is right around the corner, and I cannot wait to eat BBQ and indulge in an array of flag themed desserts. I feel like I revisit this gallery of patriotic baked good every year, but it never disappoints.
2. "Those who became influencers were the ones who were best at cultivating aspiration in their photos—not just showing a beautiful place from an intriguing angle, but showing a version of perfection that viewers of their photos could long for." <– A quote from a truly fascinating article about the rise of social media "peak" influencers, travel bloggers, authenticity, and how we are affected by it as viewers.
3. A crazy roundup that fact-checks and answers every single question Trump asked on Twitter this month. An interesting read.
4. A valuable question to ask yourself while on the path to self-betterment  — When Self-improvement Is Self-destruction: The Four Warning Signs.
5. I had only vaguely heard of Laci Green before seeing this article, but reading about her transition from "feminist hero," and someone who fought against online harassment, abusers, and who valued social justice, to an anti-feminist defender, was an eye-opening and sad revelation.
6. Cherries are probably my favorite fruit to turn into desserts, baked goods, and pastries during the warm-weather months, and this Muddled Cherry Mai Thai looks like another delicious way to enjoy them during the summer season.
7. Chelsea and I were on a business trip last week out in Anaheim, CA, and literally any time I fly I have at least one moment of panic where I think, "What if I miss this flight??" This article is an awesome explainer on what to do if it happens, which will help put some of your concern/confusion to rest.
8. Every time I'm out of the house working at a cafe or restaurant with my laptop, I have to be laser focused on making sure there aren't any drinks at risk of spilling on to my computer. Perhaps this mighty mug is the answer to ensuring "spill-free" working sessions away from home.
9. A delightful short story for an afternoon read on the beach, from one of my favorite Seattle bloggers, Rachel Ball.
10. ICYMI — Chelsea wrote an honest and transparent article about exactly how TFD makes money.