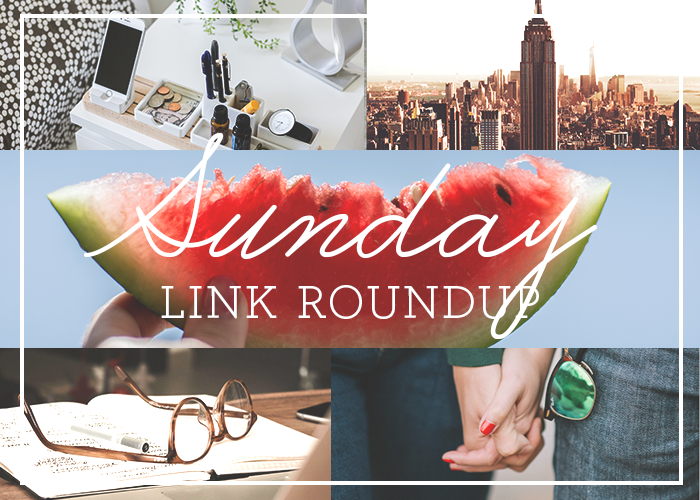 1. I'm sure you've seen some of the coverage of the abhorrent white supremacist violence in Charlottesville, and this article helped me contextualize the choice Republicans have to make in responding to white nationalism.
2. The arrival of August means summer is winding down, and it's time to squeeze in those last-minute festive activities. If you live in the NYC area, check out this guide.
3. This Coconut Margarita is the MOST summery cocktail I've ever laid eyes on — check it out!
4.  A while back I wrote about how much I enjoyed Netflix's GLOW, and I was so excited to hear that it got renewed for a second season.
5. I stumbled on this via Swiss Miss — check out this incredible contemporary art made out of everyday objects.
6. "The oh-so-Instagrammable food movement has been thoroughly debunked – but it shows no signs of going away. The real question is why we were so desperate to believe it." <– Joe pointed me to this article on The Guardian called Why We Fell For Clean Eating, and it's an incredible read.
7. How to stay in the moment by taking a picture (?).
8. The New York Times put together a really entertaining + useful list of great personal finance reads for the summer.
9. A gallery of 17 incredible recipes to whip up using summer's favorite fruit — watermelon. (The only one I'm going to label a hard "no" is the watermelon burger with cheese….just, no.)
10. ICYMI — we posted an awesome article on the site last week about the two-minute rule to help manage your money. Check it out!