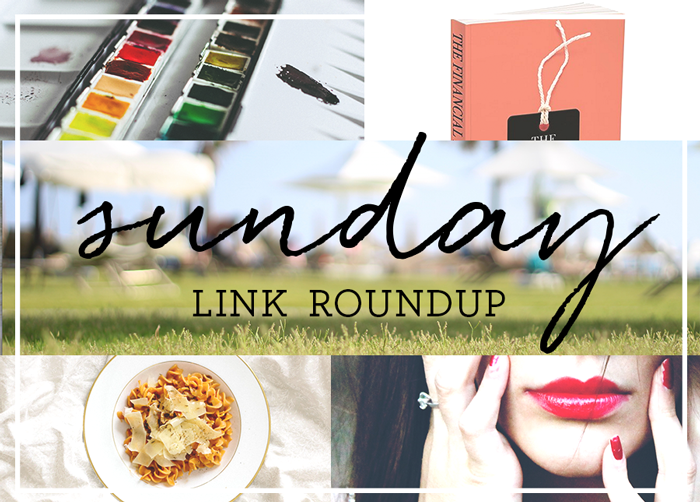 1. In case you somehow missed the announcement last week, we had some super exciting news to share with you guys — we have a release date for our book, and we're going on tour with Mint!
2. Some truly stunning photos from around the world in this week's collection from The Atlantic.
3. My god, it was delightful to read about the history of Carbonara sauce, the controversy behind it, and why this four-ingredient dish is the most perfect comfort food.
4. Yesterday, Joe and I spent the day hiking a few trails up by New Paltz, NY. It's a fantastic way to enjoy the weather and entertain yourselves on the cheap. Here's an awesome resource for finding great trails near you.
5. Loved this Wired article — This Is Not A Tech Detox.
6. I'd be lying if I said I didn't spend all of Friday, September 1st following along on the #BackToHogarts hashtag and reading articles reminiscing about the milestone in the HP universe.
7. Lately, I've been obsessing over how freaking cool the idea of making your own all-natural organic lipstick at home is — check out this lovely tutorial.
8. Tomorrow is Labor Day! Chelsea and I are celebrating by whipping up a fancy picnic, heading outside to the park with our guys, and sipping on a pitcher of this blackberry bourbon ice tea!
9. This past week Holly hit her one-year mark with TFD. Hooray!!!
10. An awesome guide to your most creative September ever — Your Creative Calendar: 101 Things To See, Hear, And Read This September.