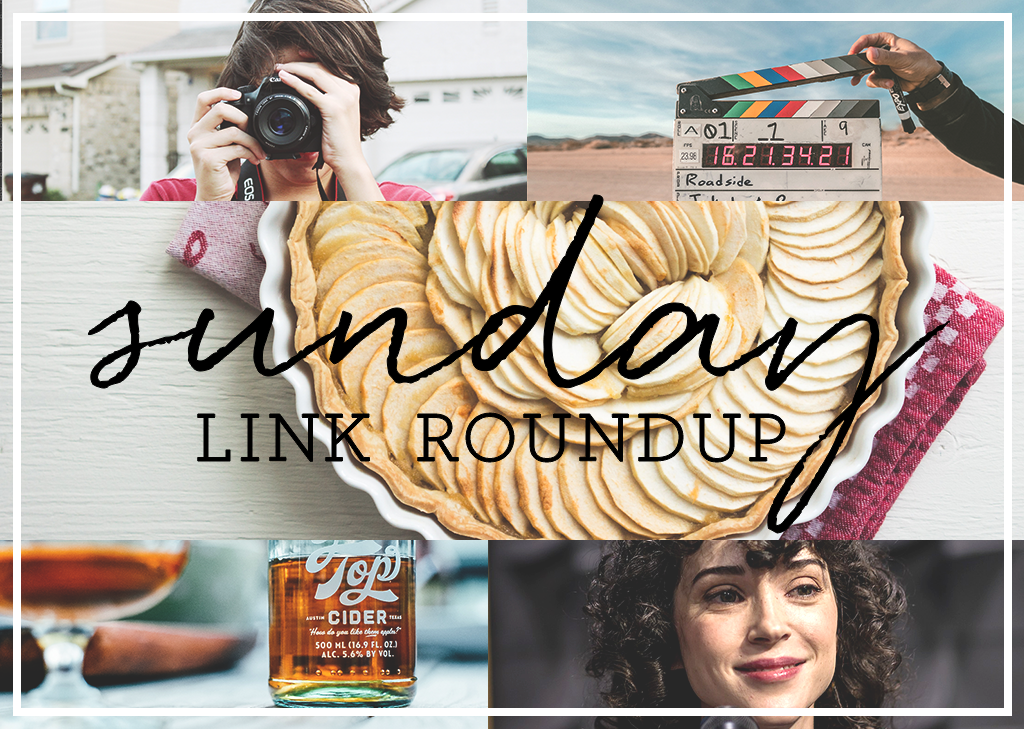 1. Even though fall doesn't technically start until the 22nd of September here in NYC, I'm too impatient to hold off on autum themed cocktails like this Bourbon Apple Cider Shrub cocktail.
2. "In the case of Darren Aronofsky's new film, "Mother!," the punctuation should be read as a public-health warning: This movie is insane." <– From a New Yorker article about the movie, which I'm really interested in seeing.
3.  If you're a St. Vincent fan, than you'll love this long, in-depth profile ahead of her fifth studio album.
4. With hurricanes taking up most of the news coverage over the past few weeks, it was fascinating to read this article talking about where all the toxic debris goes once a storm has rolled through.
5. Chelsea recommended this article to me while we were on the plane flying home from Montana, and wow was it a fascinating read — The Making and Unmaking of Iggy Azalea.
6. I've never tried to buy a standing floor lamp before, and the prospect of buying one for our living room is a bit stressful. Luckily, there are plenty of articles on how to get the perfect lighting in your home.
7. Shaking my head at Nikon forgetting to invite women photographers to test it's new camera.
8. No plans today? Check out these 100 best movies streaming on Netflix this month.
9. ICYMI — I launched a new series on TFD this week called Design That Life, and I'm really looking forward to sharing more of them with you!
10. As someone who's been a bit lazy about drawing up a proper, organized grocery list for shopping, I loved these five tips for making a better one.