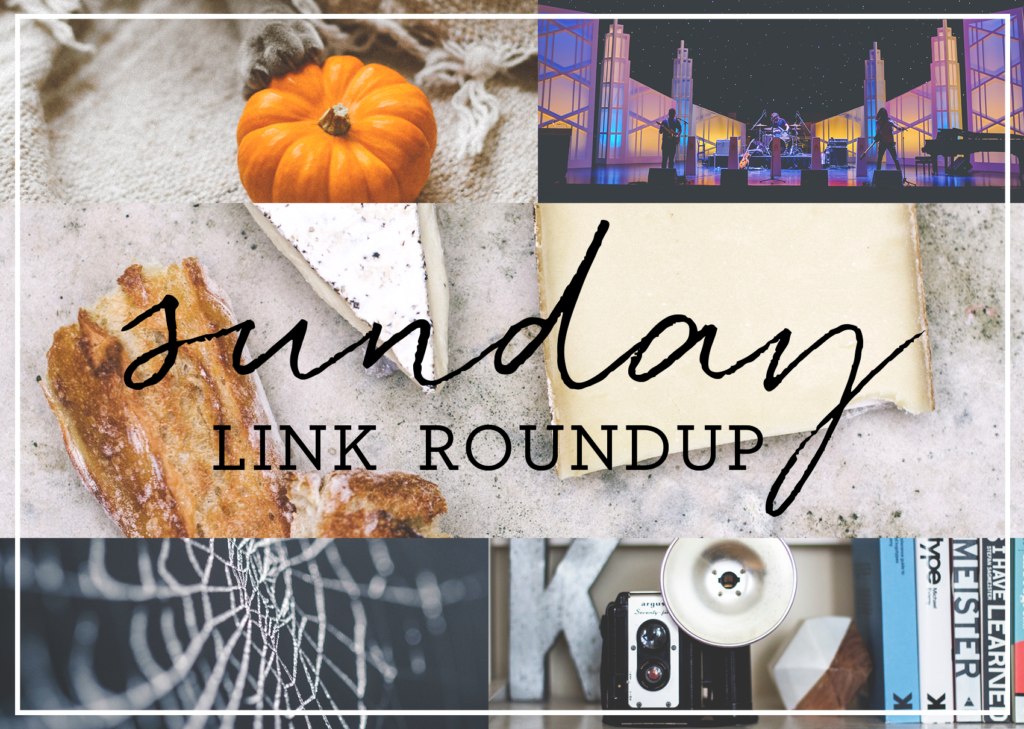 1. If you're interested in putting together a themed Halloween treat to celebrate the season, might I suggest taking a look through this gallery of fun sPooKy treats. (The pumpkin + devil's food cake layer cake looks amazing!)
2. I'm pretty unfamiliar with the inner workings of Hollywood and the movie industry, but I thoroughly enjoyed reading this guest column on how to fix the gender inclusion problem.
3. I'm whipping up this tomato jam grilled cheese for dinner this evening, and I've been thinking about it all damn day.
4. "To understand what it's like for a woman to be catcalled, or harassed, or propositioned, it isn't enough for men to simply put themselves in that woman's place. They also have to imagine what it's like to sense the imminent danger in those interactions—to be weaker than their aggressor in every way, and to have that weakness woven into the fabric of society itself." <– a quote from a book review article on The Atlantic called, What If Women Had The Power?
5. I took a look around my apartment the other day and was like, "hey girl, your bookshelf could use a little TLC." This useful "how to style a bookshelf" resource is a great place to start.
6. After scoring inexpensive tickets to see the ballet on Friday (ABT was incredible!), I've been checking out more ways to get discounted tickets.
7. Oh my, this is utterly fascinating: Inside the Weird World of Social Media Marathon Cheating.
8. Ooof, this article from The New Yorker  — The Danger of President Pence.
9. How one female CEO taught her daughter to thrive as a professional from an early age by prepping her for how to interview and negotiate (all while driving in the car, nonetheless). Pretty impressive.
10. ICYMI — this week's Design Your Life article featuring the Gilmore Girls. This one was super fun to write, especially this time of year.