Design Your Life: Gilmore Girls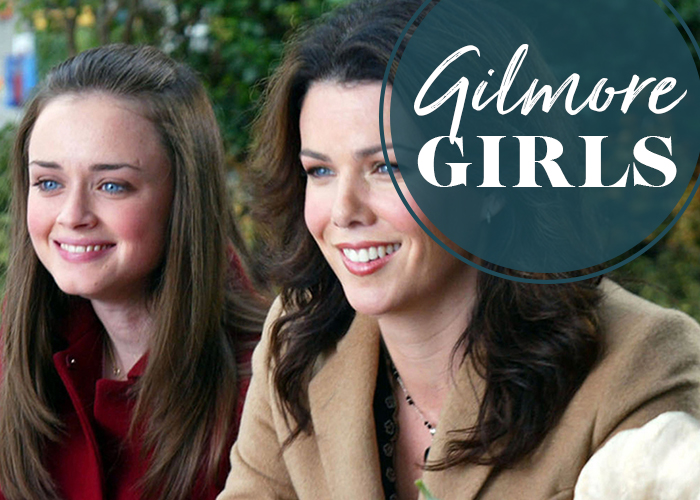 To see all of the posts in the Design Your Life series, click here!
Hello from Stars Hollow, where I'm currently writing this while wrapped in a cozy sweater/scarf/turtleneck combo, sipping exceptionally delicious and hot coffee from a vat, while I look out my window on a perfect autumn day in Connecticut. <– Ahhhh, it felt soothing just to write that. I'm actually sitting at my desk in NYC while wrapped in a sweater and drinking coffee, but who's keeping track?!
It's hard to believe that Gilmore Girls first aired back in 2000, and like so many others, I became obsessed and fell in love with the show. I was about 11 years old at the time, and I distinctly remember how utterly cool I thought Lorelai and Rory were — with their ability to talk insanely fast, pull out endless witty retorts and pop culture references, and their love of coffee — they both seemed like the wise and spunky older sisters I never had. And I idolized Rory for her thoughtfulness, her love of reading, friends, and junk food, and for her stubborn streak that made her unafraid to speak her mind and chase after what she wanted.
I, too, grew up and lived in a very small town like Stars Hollow, and even if it didn't have quite the same level of charm, seasonal decorations, or fun array of downtown diners/coffee shops, it was home. Watching that show felt like getting a hug, and the world of Stars Hollow was one I could relate to and embrace. The experiences that the mom-daughter duo went through together were models of wisdom that I could count on to guide me through the most awkward stages of adolescence. Even now when I watch re-runs of the show over ten years later, it still speaks to me — I love it just as much as I did back then. It's always fun remembering all the hilarious one-liners, the movie marathons, dates, the mom-daughter drama, and junk food binges, and get transported back to a time when the lives of Lorelai and Rory were unfolding for us for the very first time.
So, with that being said, get comfortable, throw on the show's theme song, and brew yourself a pot of coffee (with a dash of nutmeg of course!) — we're diving into the Gilmore Girls edition of Design Your Life!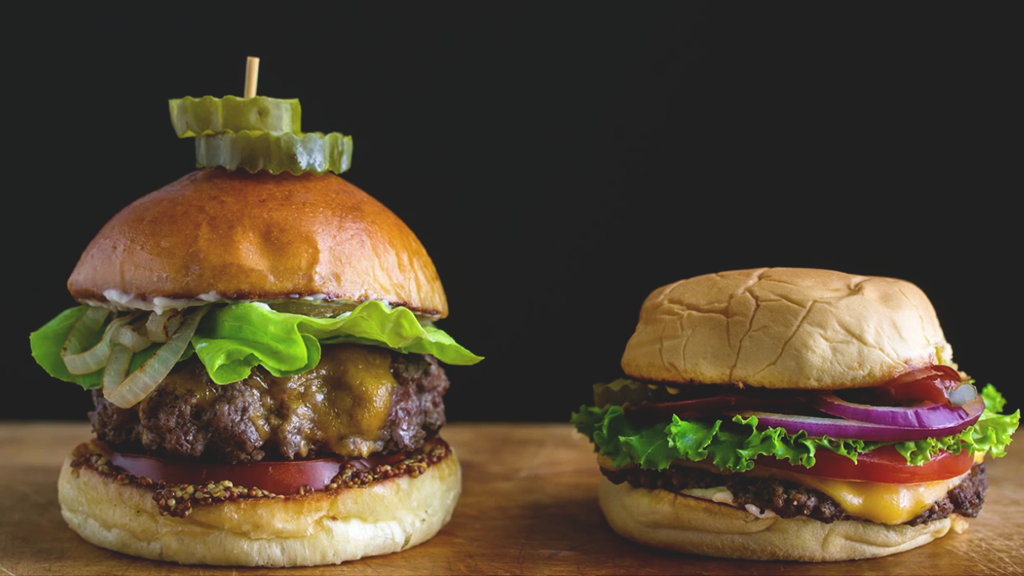 In all the seasons of Gilmore Girls, it's amazing that those two didn't develop scurvy or other illnesses that result from lack of proper nutrition. Junk food — and a LOT of it — was a staple in the Gilmore house, and a few of the girl's favorite treats included: pop tarts, pizza, cheeseburgers, candy, pie, cake, ice cream, cookies, tacos, fries, Chinese takeout, mallomars, martinis, red vines, and so much more.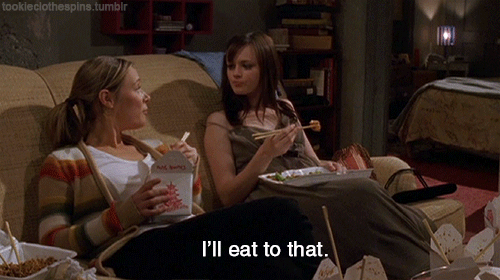 If you're going to a bring a little Gilmore Girls to your own life, you're going to have to:
Be willing to spend $43 on movie-night junk food + snacks (a la Lorelai in that one episode)
Stock up on Tums/antacid…seriously, I don't know how you avoid indigestion with those combos
Learn to recreate the most delicious diner burgers at home! Which leads us to….
How to Make Diner-Style Hamburgers at Home!

The number of times these two head over to Luke's Diner for burgers and fries at the end of a long day is impressive. What's a better than learning how to cook and perfect a classic burger from the comfort of your own home than these bad boys? The article linked above gives some seriously precise detail for how to make an amazing burger — from the meat to fat ratio, to your ideal grilling surface. And, don't forget the fries! This article walks you through how to make a perfectly-crispy batch at home. And, if burgers aren't your thing, fear not! Rory and Lorelai love themselves some takeout pizza, and if you've got the time, follow this well-reviewed recipe for making your own ultimate cheesy pizza at home. Cheers!
Also, if you're interested in reading some thorough and entertaining GG fan writing, check out this Refinery 29 article where the author chronicles EVERY SINGLE THING eaten in each episode, ever. A fantastic lunch-time read.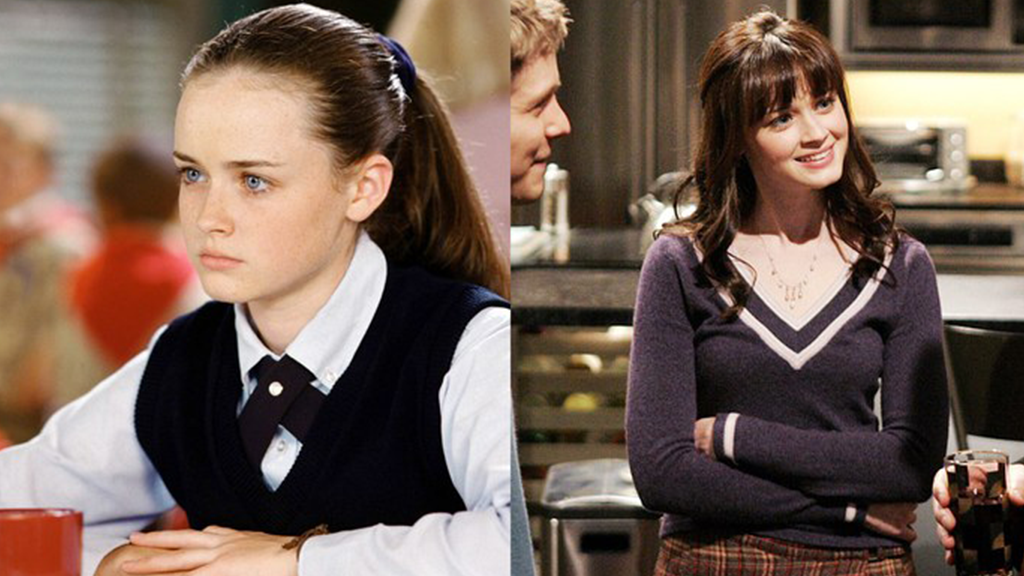 The fashions featured in the first few seasons of Gilmore Girls were adorably put-together, colorful, and kooky. (However, my skin still crawls when I think back to the outfit Lorelai had to wear to drop Rory off for her first day of school at Chilton *clutches chest.*) When I started watching the show, I remember thinking there was nothing more stylish than a rhinestoned denim jacket paired with a well-worn t-shirt, some 90s-looking jewelry, a boot-cut jean, and a fun handbag. Lorelai and Rory always seemed to have a fun and comfortable approach to style, and as the seasons wore on, their clothes got sleeker and a little chicer, but they always kept the spirit of who they were. Let's take a look through some iconic Gilmore Girls style outfits.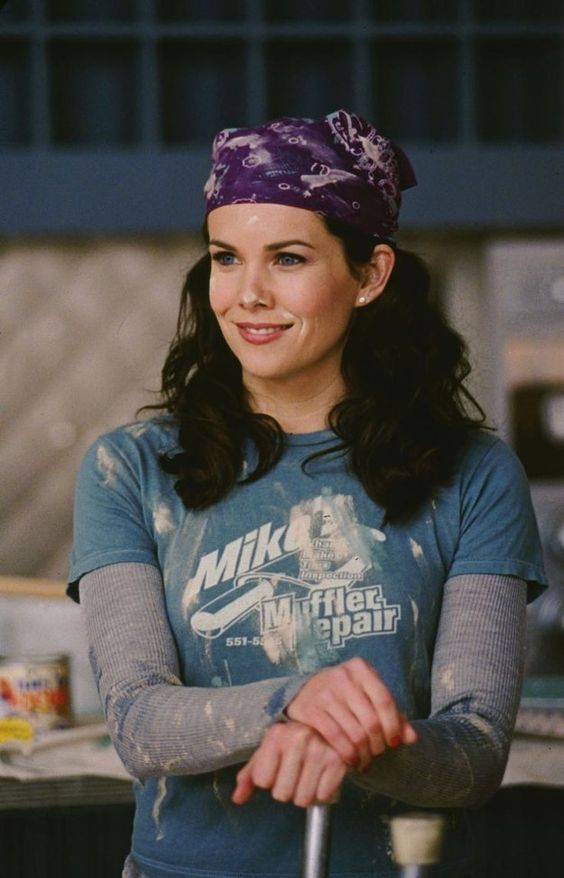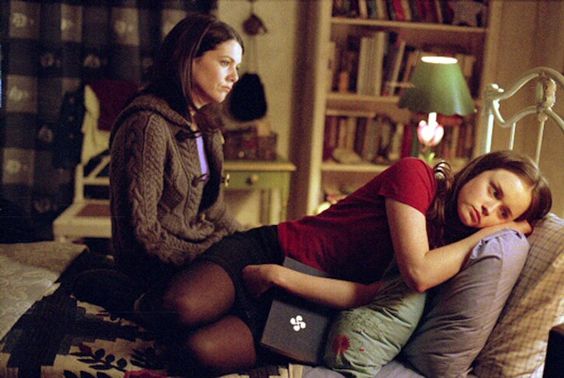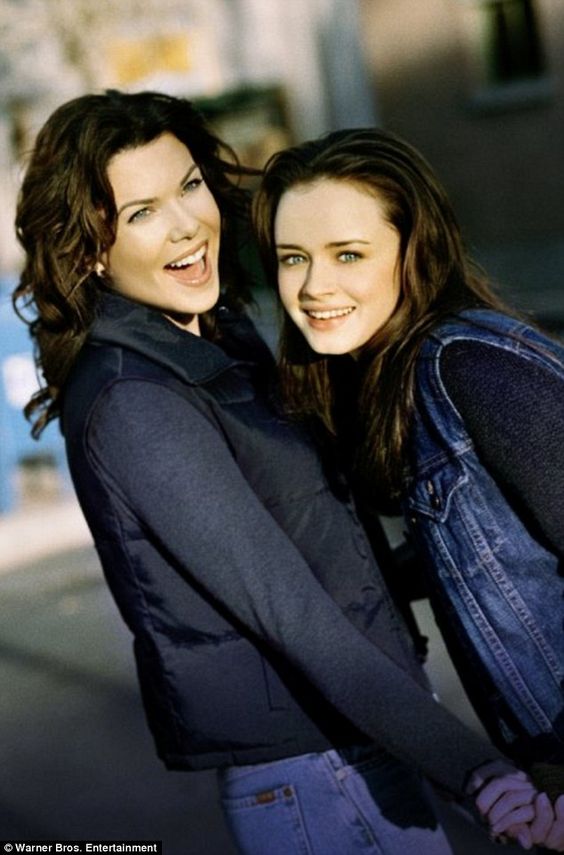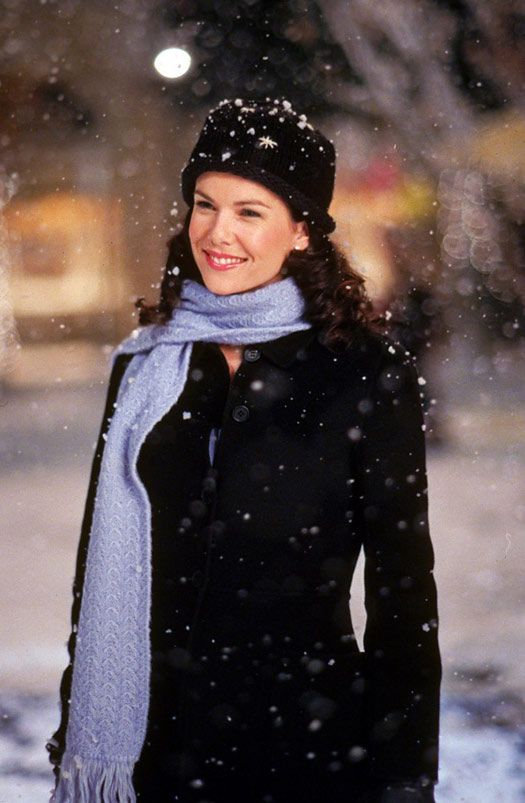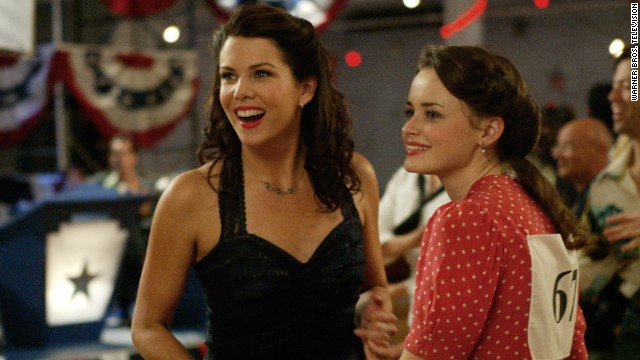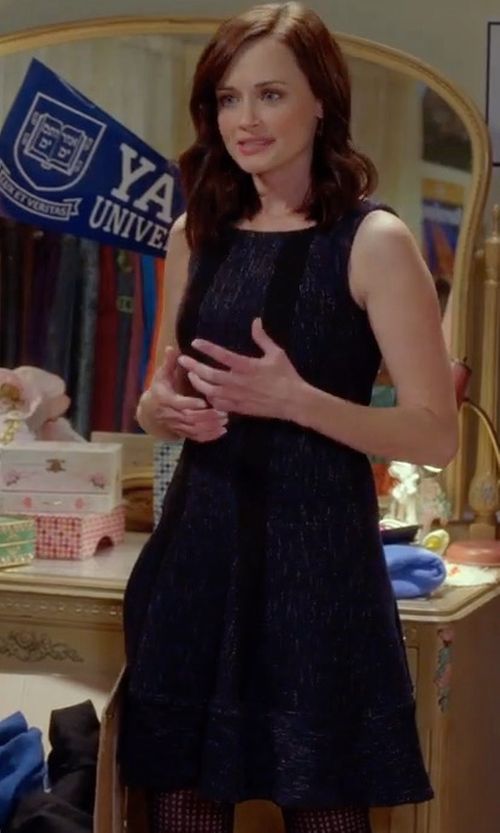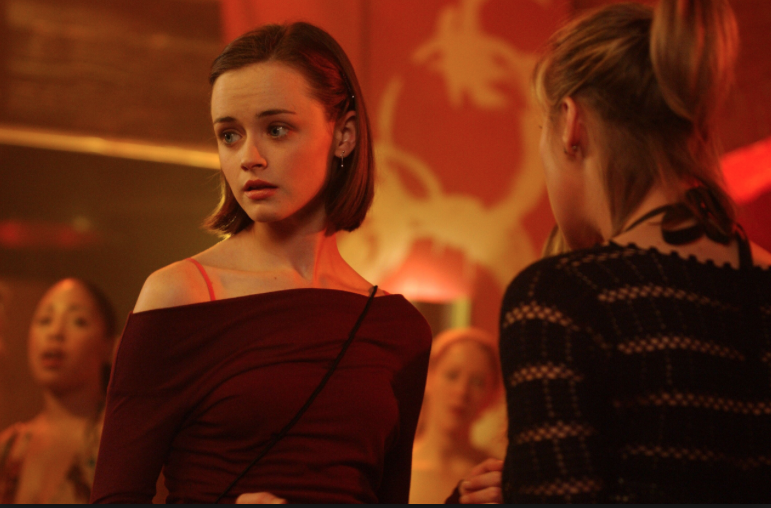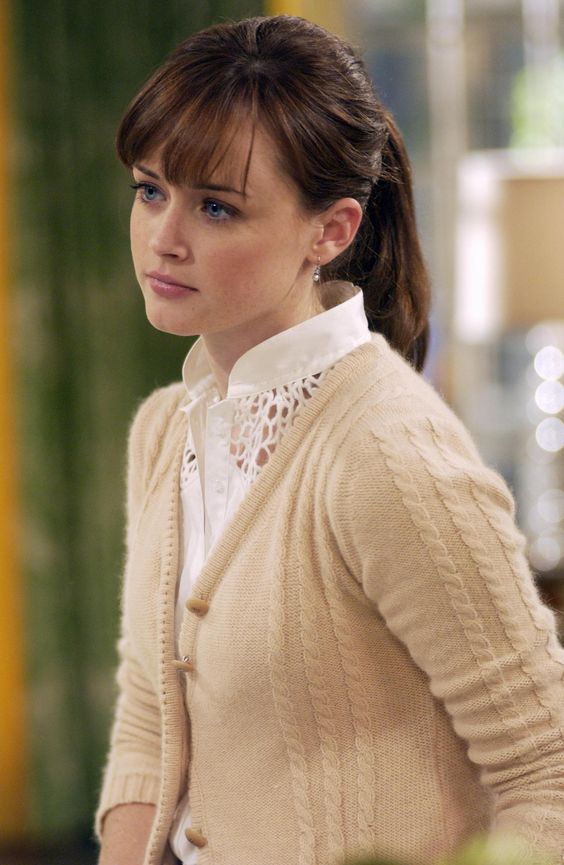 If you're looking to bring a little bit of the Gilmore Girls style into your own wardrobe, cardigans, fair isle sweaters, bootcut jeans, jean jackets, vintage tees, demure shift dresses, patterned blouses, funky hats, and scarves are a must. When Rory got to college, it was clear that she embraced a more polished look (especially as she started working at the Yale Daily News) and she embraced brown leather jackets, turtlenecks, feminine dresses, chunky heels, and button-down tops. These all served as inspiration for many of the ensembles I put together in my first year out of school on my professional job. And, I'm not going to lie, I've also pulled inspiration from this roundup of Rory's best outfits — swoon at that Dancethon dress!
Anyway, these are some fun reads that I've enjoyed over the past couple years, especially around the time the reboot came back for that four-part special installment.
Stars Hollow style forever <3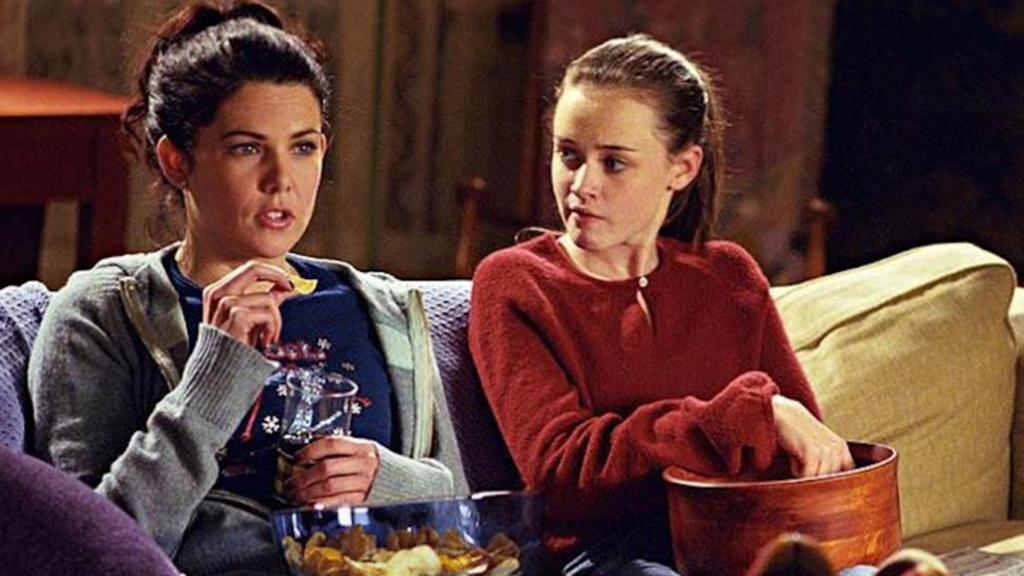 There are endless things you can do to recreate the experiences the gang on Gilmore Girls had, and they don't cost a lot to do. Whether you've got tickets to see a concert (like The Bangles) or opt in for a quiet night at home spent on the couch reading a good book, make it special by doing a little extra planning. You don't have to spend $$$ to bring a little bit of the GG universe into your own. I've listed out a few ideas below:
Plan a weekend upstate, road trip, and stay in an old school style Bed & Breakfast.
The iconic Dragonfly Inn — founded and ran by Sookie St. James and Lorelai — is a turning point in the show, as Lorelai realizes it as the dream she's had for some time and turns into a reality. The inn is charming, serves incredible food and pastries thanks to Sookie, and offers up loads of cozy nooks and fireplaces to welcome guests. I've stayed in a few bed and breakfasts in my day, and it always felt a little like staying at your grandmother's house with the (sometimes) odd and mismatched decorations and proximity to the people the run the house and other guests — but that's part of the charm! I've found that they're usually a relatively inexpensive option and the perfect thing to turn a weekend road trip into something memorable-yet-affordable. And, for the record, when I say "upstate" I specifically mean New York/Connecticut/Vermont/Massachusetts, but any two hour+ drive will do!
Nighttime movie marathon complete.
Grab your friends (or mom!), queue up a couple classic movies (see the To Watch section below for suggestions!), and plan a massive snack run where everyone chips into the pot and splits the bill. Or, for a more economical solution, go potluck style and ask everyone to bring a favorite item. There are some really fun ideas for planning a GG style movie night here, and what to prepare for a night watching actual GG re-runs here.
Go take a theatre/dance class a la Miss Patty's!

I, myself, used to be a dancer, and I used to love taking classes as a way to exercise, listen to good music, and learn routines. If you've never been to a dance-focused workout class, like Barre, Jazzercise (<– omg, moms love it), or Zumba, I suggest giving them a go! Also, the tri-state area has a bunch of studios that offer dance classes for adults, where you can take a ballet, tap, hip hop, or contemporary class that don't lock you into any sort of contract or package — they're just one-offs. I highly recommend trying them out if you're in the mood for trying something new!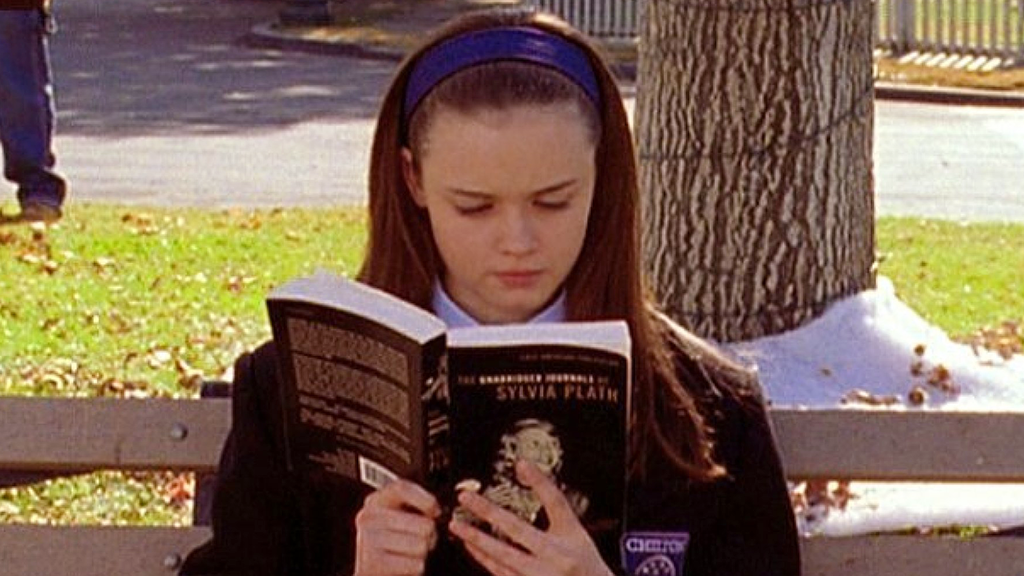 I once read an article that said Rory read about 339 books during the course of series. Holy hell, that's a lot of books. Rarely did an episode go by without either showing Rory reading, doing homework, or referencing a book — her academic and book-smart prowess was something that endured throughout the entire series. Reading is the perfect activity that keeps you busy for long periods of time and is basically free if you have a library card. Or, you can pick up seriously-discounted books at thrift and secondhand stores, online, or from deeply-discounted bins outside of book stores and libraries. We don't have time to go through every book Rory's ever managed to read, but here are some of the ones that stood out to me as I watched.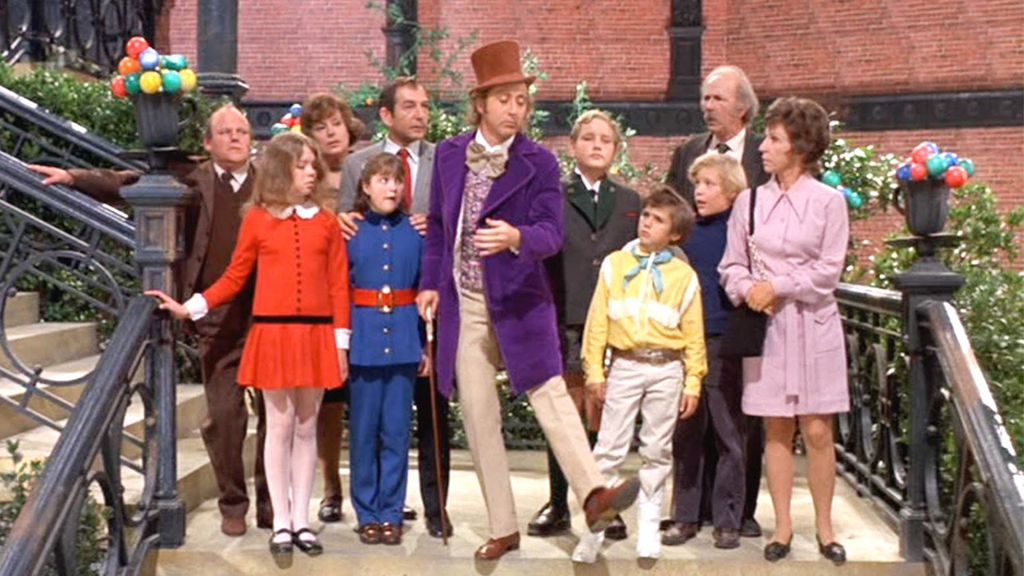 Lastly, what to watch. It's obvious to me, that someone with as deep a mental pop culture knowledge as Lorelai Gilmore has, it's abundantly clear that she's watched a lot of movies. Actually, Buzzfeed did a roundup of every single movie referenced in Gilmore Girls, which is almost as impressive as the food one I linked out to earlier. These two love a takeout food and movie combo, and hell, who doesn't? I've seen most of the movies listed, but they're all Gilmore approved, so crack open a bottle of wine, order something in, and put on one of these flicks. It's just another night at 37 Maple Street!
Thanks for reading, and I'll see you back here next week!