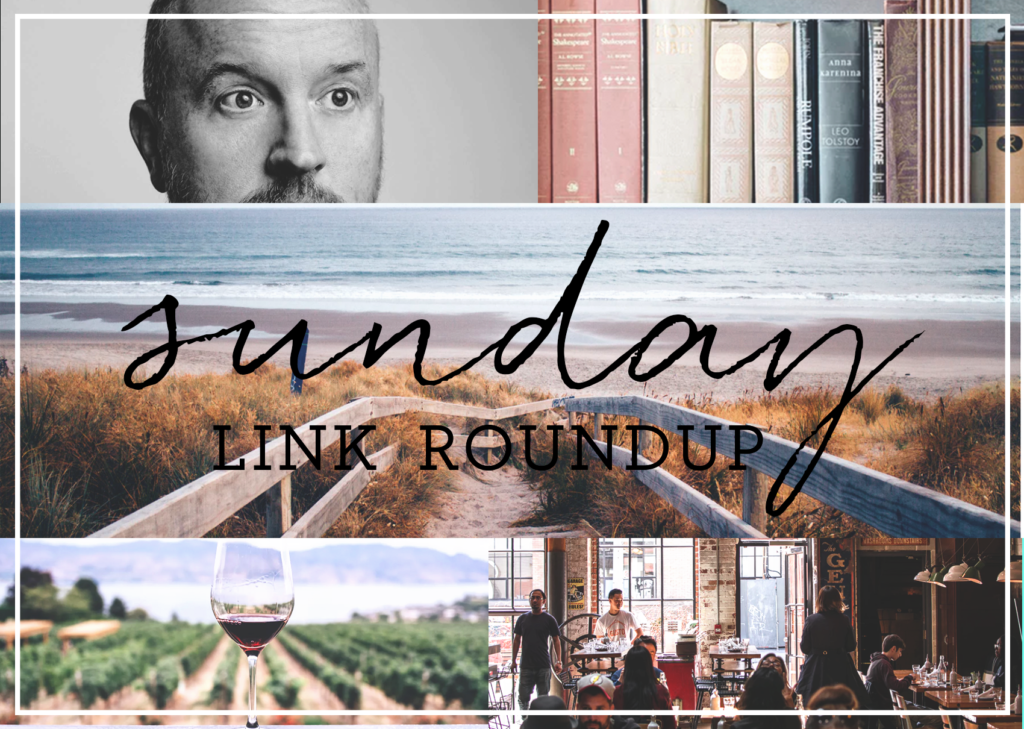 1. I doubt you missed the awful news about Louis C.K. and his history of sexual harassment, but just in case, here it is.
2. I distinctly remember watching Olivia Newton-John going on Good Morning America when her boyfriend when missing 12 years ago — so it is crazy to find out he's apparently been hiding out in Mexico after faking his death.
3. Chelsea shared with us this truly insane article written by a failed restauranteur.
4. I loved this article about what your bookshelf aesthetic/organization says about you! (For the record, mine is "Utter Chaos.")
5. Tuesday's election had a lot of good (and surprising!) outcomes across the country — this New York Times roundup provides a good summary.
6. An excuse to once-and-for-all splurge on top-shelf liquor.
7. This excellent piece explores the sad but true phenomenon of what happens to food trends when women start liking them.
8. I love Bob's Burgers and I love freelancing, so naturally, I loved this piece about what Bob can teach you about entrepreneurship.
9. Apparently, the CBS Diversity Showcase is doing more harm than good — even according to those who participate in it.
10. ICYMI: Lauren's Ina Garten edition of Design Your Life is a soothing lil corner of the internet, and I encourage you to check it out!