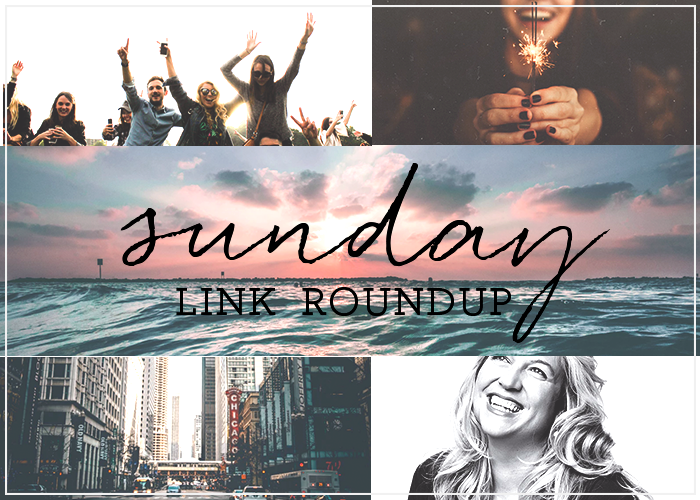 1. This exploration of how "Mr. Brightside" became a meme in the year of our Lord 2017 had me LOL-ing.
2. If you haven't yet heard of YouTuber Logan Paul and his disgraceful vlog in Japan's "Suicide Forest," this is definitely worth a read.
3. I am one of those people who loves self-help books, so I was so happy to see this list of recommendations on Shondaland this week (I read Tiny Beautiful Things last year and highly recommend it!).
4. Somehow Woody Allen is still allowed to work in Hollywood, which is even worse after reading about his private notes: "According to the staff at Firestone Library's rare-books wing, I'm the first person to read Allen's collection — the Woody Papers — from cover to cover, and from the very beginning to the very end, Allen, quite simply, drips with repetitious misogyny…Loving the art treats it as a finished product, polished and packaged for the public. But what are the thoughts that go into the art? The emotions? The priorities? The ugliness? All art is partly autobiographical — it comes from inside someone's mind, inside their soul. Allen's archive shows what is inside his."
5. Of course, we need to remember that sexism, assault, and harassment are not limited to media and other white-collar industries — this expose of sexual misconduct at two Chicago-based Ford plants is a must-read.
6. Apparently, teens aren't partying anymore. "Were they ever?" asks this former teen who was clearly Very Cool.
7. Roxane Gay has started an advice column in the NY Times — as a lover of her work and a huge devotee of advice columns, I am sooo excited.
8. Somehow it's been so cold this week that frozen sharks are popping up near Cape Cod??
9. I don't believe in extremes like crash diets or dry Januaries, but I am trying to be healthier after the holidays — I love this handy healthyish guide from Bon Appetit!
10. ICYMI: We talked with 13 TFD readers about how they actually followed through on last year's resolutions!