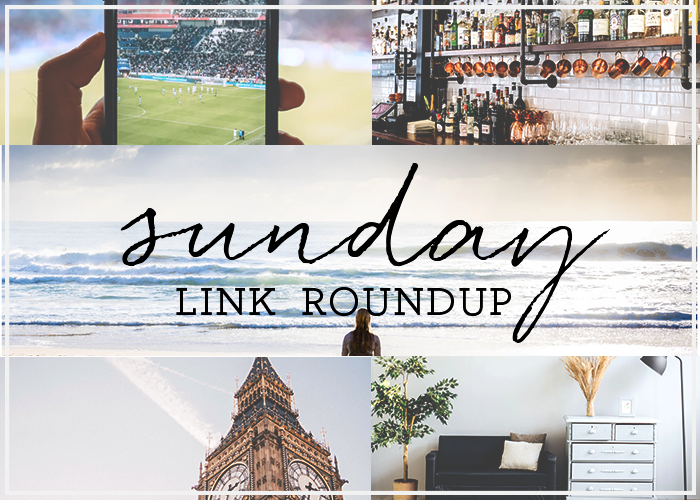 1. This piece from The New Yorker about the concept of being brain-dead — and how it is perhaps flawed — was a heartbreaking, fascinating read.
2. Someone's gotta say it: wellness culture is a scam, and this excellent article from The Outline shows that applying it to our pets (!!) is taking it a bridge too far.
3. Reading about an Uproxx story that involved sneaky (and perhaps illegal?) sponsorship links was wild.
4. My boyfriend is an Eagles fan, so we'll be watching the Big Game this Sunday — complete with this homemade pizza recipe I am salivating over, omg.
5. UK Labour Party leader Jeremy Corbyn announced an amazing plan to help take care of the homeless if elected — I hope it pans out, and it's definitely worth a read!
6. This article about a certain bar in Brooklyn (which I've never been to) and its hookup-friendly atmosphere was so fun to read — and I think it stands in for many bars in many different places!
7. "I've learned to use the term 'starter home' to describe ours, hoping that acknowledging its inadequacies at least shows our self-awareness, if not humility." — from a surprisingly poignant piece on HGTV in Buzzfeed.
8. I loved Lady Bird, but this piece on how people are failing to realize its similarities with Real Women Have Curves was an excellent look into how Hollywood — and independent cinema — fails to recognize stories from women of color.
9. I loved this profile on the U.S.'s first openly gay Winter Olympian, figure skater Adam Rippon!
10. ICYMI: Read about one writer's plan to make things work after facing the reality of a 50% pay cut.