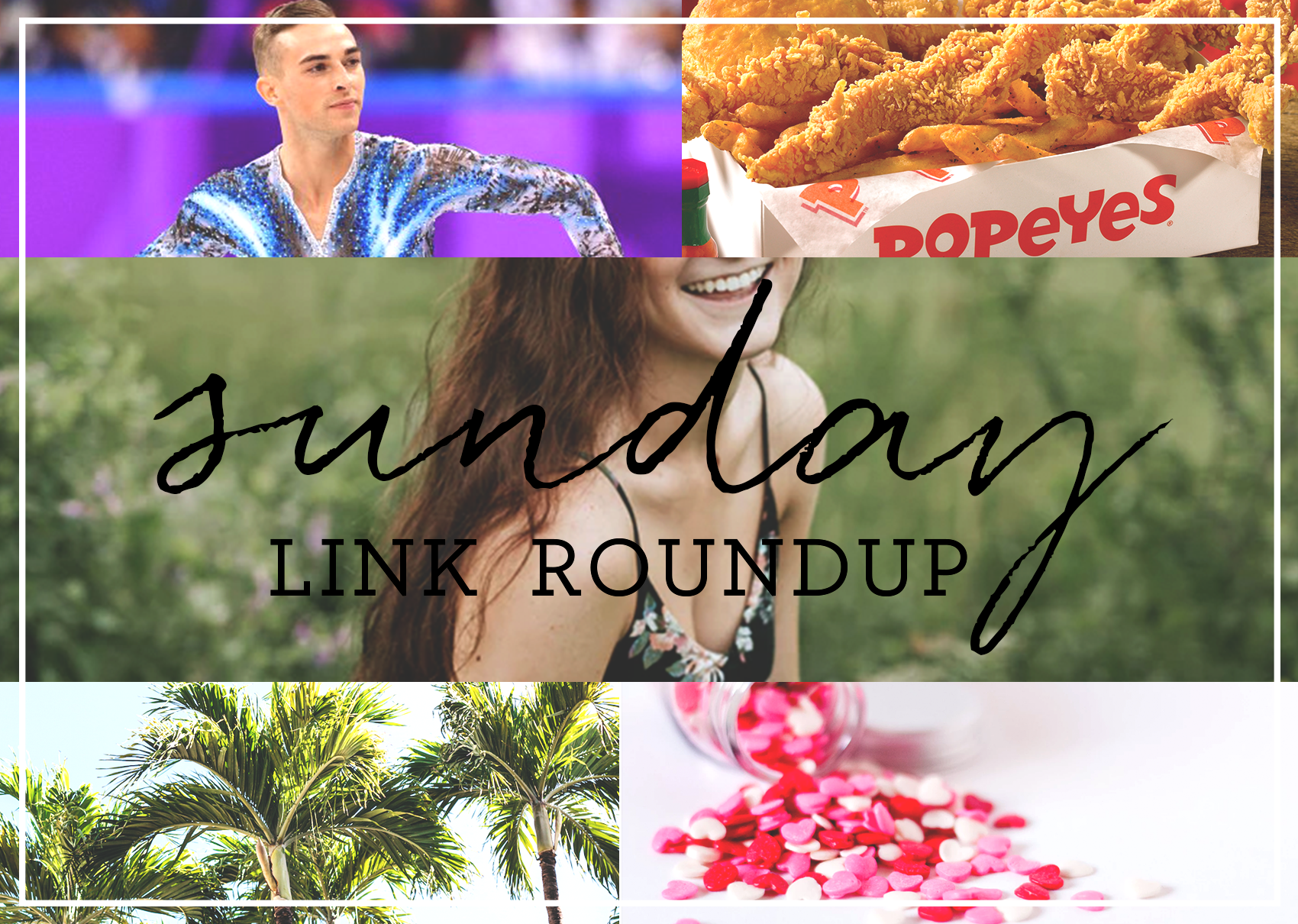 1. Alright, guys — I have become extremely obsessed with the Olympics, particularly figure skating and especially Adam Rippon. This essay about him was a little heartbreaking and so lovely.
2. I can't wait to see Black Panther, especially after reading this awesome review in The Daily Beast.
3. "The air inside wasn't much better. The decrepit air-conditioning unit in Young's apartment spewed out dust and forced her to keep the windows open, even when traffic was heavy. Sometimes, soot and particles floated through the air inside her apartment 'like it was snowing dust,' said Young. 'We could never not think of the air we were breathing,' she said." From a heartbreaking must-read about one of the poorest neighborhoods in Florida.
4. Salt Bae (you know, from the meme) has opened a restaurant here in NYC, and I was fascinated to read about how he spends his Sundays.
5. I loved (and was a little melancholy) reading this piece about how "authentically butch" characters aren't given what they deserve on TV.
6. This was a much-needed Valentine's Day love letter to Popeye's fried chicken.
7. I'm already crying from this PREVIEW of an upcoming 50th-anniversary special celebrating Mister Rogers.
8. I guess I was destined to cry a lot this week…this essay about miscarriage and motherhood from Catapult was beautifully written.
9. And here's an antidote to the tears — reading about all the lol-worthy ways straight men take care (or don't take care) of their skin.
10. ICYMI: I loved Mary's piece about how it feels not to have a "passion" this week!