Living
10 Things You Need To Read This Sunday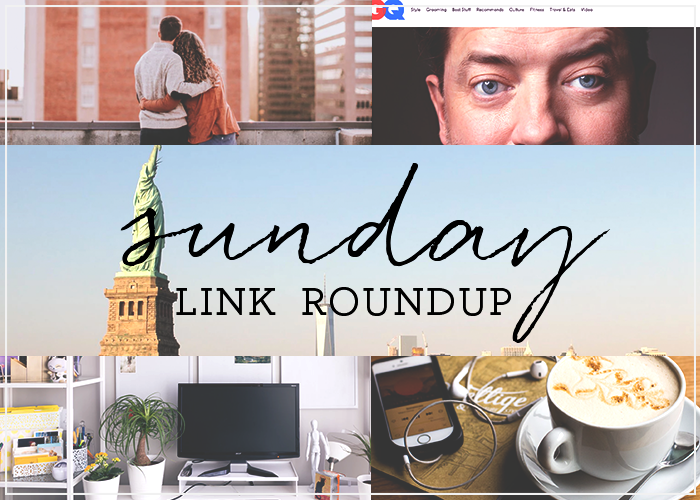 1. I'm not the biggest reader of celebrity profiles, but this one of Brendan Fraser from GQ was extremely good and somewhat surprisingly poignant (and definitely made me tear up).
2. LOL @ this person's ex-boyfriend who sent her an $1800 invoice after they broke up. I have no words.
3. I am moving house next month, so I've been excitedly bookmarking and pinning every interesting decor tip and DIY project I can find — how cute it this mid-century-ish desk/shelving unit??
4. I desperately want to go to this Staten Island-based restaurant that is run by a rotating cast of grandmothers, which was recently profiled in the NY Times.
5. "But unlike the pro-Trump media's usual enemies, the Parkland students innately understand how to use this broken system to their advantage. They know intuitively what the pro-Trump media has known (and used to its benefit) for years now: The way to win an information war is not to shy away from conflict online, but to lean into it." From an article on the truly awe-inspiring students of Parkland, Florida.
6. I loved reading this retrospective article about total badass Surya Bonaly doing a backflip on the figure-skating ice at the 1998 Olympics, even though the move had been banned.
7. If you read one thing this week, definitely make it the ACLU's look at the criminalization of private debt.
8. I love almost everything Catapult publishes about love and relationships, and this piece about how one's upbringing informs their romantic relationships certainly did not disappoint.
9. My very favorite blog (besides TFD), Ask A Manager, is now a podcast! Ahh!!
10. ICYMI: I loved Bree's totally honest piece on what it's like to be married to an older man this week!