10 Things You Need To Read This Sunday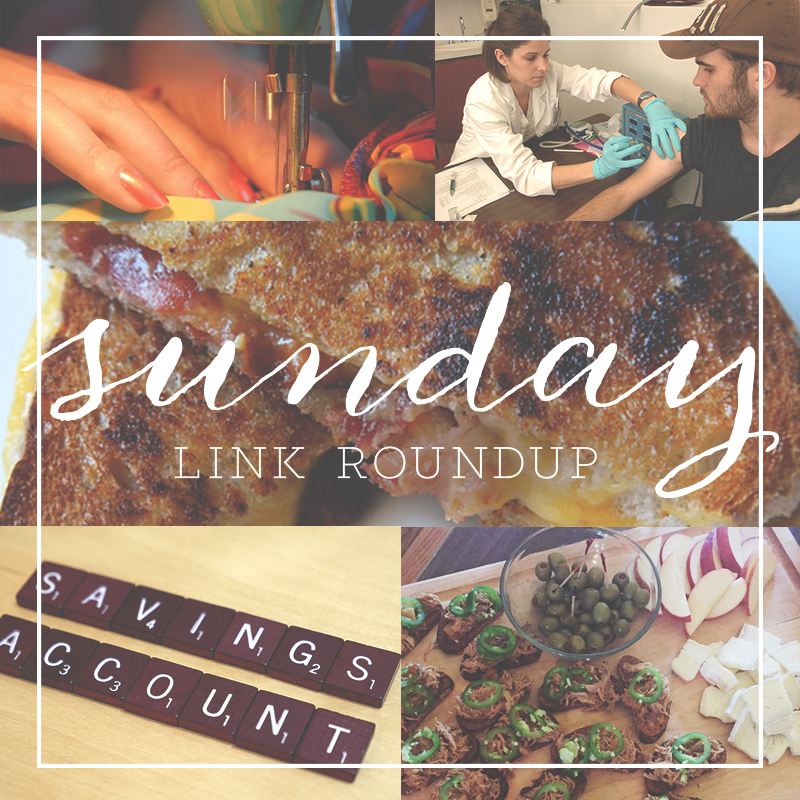 1. Bathing suit season be gone! I'd rather be snacking on these tomato jam grilled cheese sandwiches.
2. Summer travel is upon us, and here are four ways to save money on airfare.
3. Why it's important for women to take control of their finances before they're forced to.
4. An interesting article that discusses personal wealth growth curves. Try and identify which one resembles your current path.
5. One of my favorite bloggers wrote an excellent post about learning how to sew. It has inspired me to tackle sewing as a new DIY hobby!
6. Answers to questions you may have regarding student health coverage choices while in college.
7. Tax season is over, but what do we do with the leftover documents?
8. An interesting read about how Americans are eating into their savings.
9. In keeping with yesterday's theme, here are five ways to help you learn to love leftovers.
10. The top affordable and accessible weekend getaways, leaving from NYC.