10 Things You Need To Read This Sunday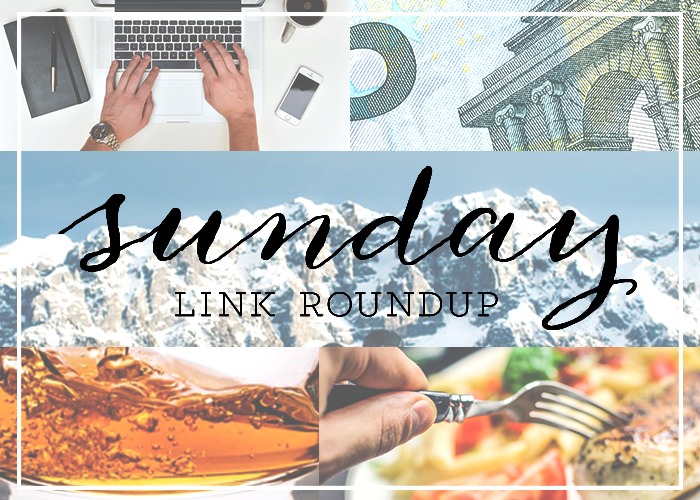 1. For all of you (hopefully everyone) keeping a close eye on the upcoming 2016 Presidential Election, this NY Times article about Michael R. Bloomberg is a must read.
2. Failure is an inevitable part of life and the way we handle it defines us. These are 8 great ways that intelligent people use failure to their advantage.
3. Incredible weeknight dinner ideas — easy, fresh, and a fantastic line of defense against sudden Seamless cravings.
4. Sometimes, I struggle with self-confidence and feeling like I have something to offer the world. It's not a great feeling, and I'm working hard not to fall victim to the self-confidence gap. Check out these strategies to help boost (and maintain) your own confidence.
5. Design Is One Of The Most Powerful Forces in Our Lives — this is an excellent article about the effects that graphic, product design, and interactive design have on our lives.
6. Bar carts make it easy to whip up cocktails at home, but they can be expensive as hell to set up (and keep stocked). Check out this article for tips on how you can build a bar cart on a budget.
7. Sitting for prolonged periods of time isn't good for your bones, muscles, or overall health. Some people go so far as to say, "sitting is the new smoking." This article provides five simple exercises that will help counteract the damage we're all doing.
8. One of the first steps of interviewing better is understanding some of the biggest (and most common) mistakes you might be making.
9. I recently read When Financial Talk Turns Personal, and it provided me with some insight as to why comments about our financial choices sting, and make us second-guess ourselves.
10. ICYMI — we launched our new series 10 Big Money Questions. This past week, Chelsea interviewed the exceedingly smart and talented Ashely C. Ford. Check it out!