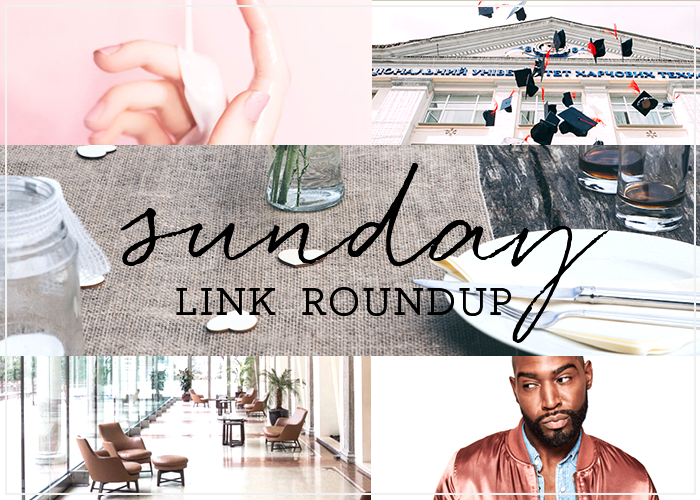 1. The Academy of Motion Pictures doesn't often kick members out (even when they should) — so it was a good surprise to see that they've expelled Bill Cosby and Roman Polanski, even if it's way overdue.
2. I'm sorry I feel so compelled to share this with you, but I must let you know about this New Jersey high school "mystery pooper."
3. The woman who received the Teacher of the Year award seems like a truly wonderful educator and person — she took the opportunity to meet with Trump to present him with letters from young immigrants. I have absolutely no faith that he will read them, but I hope to live my own life with such grace.
4. We're hosting a lil dinner party next week, and I'm definitely planning to make this pulled pork that sounds extremely good.
5. Apparently, airport lounges are becoming more accessible, much to the dismay of the 1%. "A 63-year-old who has been lounging at airports for 25 years said the dishes on offer weren't as nice as they used to be, and that old flourishes like staff actually serving him a beverage were no more. Some lounges had become so crowded you had to wait a bit to get in — and even when you did, you might have to watch people load up on free food and drink like 'farm animals,' according to one traveler." Lol.
6. Doing my good deed for the week and once again preaching about sunscreen — please wear it and also read about how else you can protect yourself from skin cancer!
7. I did not know I needed this interview with the sons of Queer Eye's Karamo Brown, but I did, and it's great.
8. Uhhh…maybe change your Twitter password, I guess.
9. As a former (teenage) dancer, I loved and cried at this piece from Catapult.
10. ICYMI: I hope everyone reads this piece on what it's like to have your parents go bankrupt helping you pay for college.