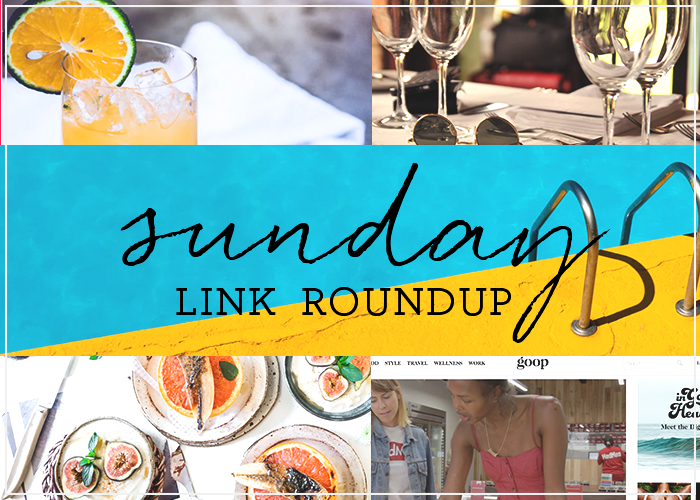 1. My jaw totally dropped reading this story of a Canadian clarinetist who successfully sued his ex-girlfriend for forging his identity to prevent him from going to a prestigious music program. (???)
2. This was a very entertaining article on all the fancy drink brand names we're pronouncing wrong, which I'm not ashamed to admit I was totally doing for some of them.
3. As a big fan of chef Gabrielle Hamilton's writing, I was pretty bummed to hear that she's partnering with someone in the NYC restaurant circuit who has been accused of multiple instances of assault and harassment, via Grubstreet.
4. In honor of Queer Eye coming back (already!), here's a lovely money conversation with Jonathan. <3
5. Goop is apparently providing greater transparency to their "wellness" products. Lol, okay.
6. This interactive guide to America's favorite neighborhood restaurants is cute as hell.
7. I also extremely loved this expert's guide to packing a picnic lunch.
8. If you ever wondered what Sex & The City would look like in today's world, this is the read for you.
9. Brb, gotta go make this savory tomato poundcake that I am drooling over.
10. ICYMI: I loved this piece about what one writer learned about personal finance from being gay — be sure to check it out!