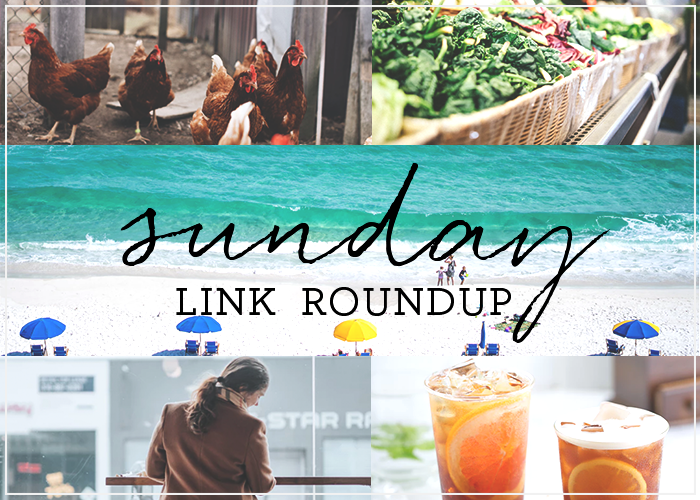 1. If you're as fascinated with the Mormon Mommy blogger sphere as some of us here on the TFD team, definitely check this out.
2. I was so thrilled about Alexandria Ocasio-Cortez winning her primary in New York this week — be sure to read about her platform and what this means here.
3. Head's up fellow Amazon Prime users: we're about to start being able to save a lot at Whole Foods.
4. As a decided non-perfectionist who is very good at being lazy, I cannot relate to this, but a lot of you all are amazing and constantly doing way too much so if you're looking to be better at chilling the hell out, do read this.
5. I loved this newsletter from Ruby Tandoh (of Great British Bake off fame, naturally) all about accepting the parts of yourself that are rougher around the edges.
6. If you're one of those people who says "I'm fine" when that's clearly not the case (guilty), it might be worth reading about why that is.
7. This was a super interesting read about the politics of the World Cup (even for a non-sports fan like myself!).
8. "It's no accident that queer intelligence brings together a community of the vegan and the vegan-ish. The word "queer" is an indispensable catchall for a wide range of identities, originally reappropriated as a specifically political, radically left identity that challenged the white, hetero patriarchy. For some queer-identified people, to fully exist in their identities is to embrace a wide spectrum of radical ideas, including eating norms." From an extremely good read on queer food from Eater.
9. This was an interesting article on lifestyle choices that slow down our aging process (and that doesn't just mean preventing wrinkles).
10. ICYMI: I can't recommend this essay about the necessity of spending on beauty enough!