Living
10 Things You Need To Read This Sunday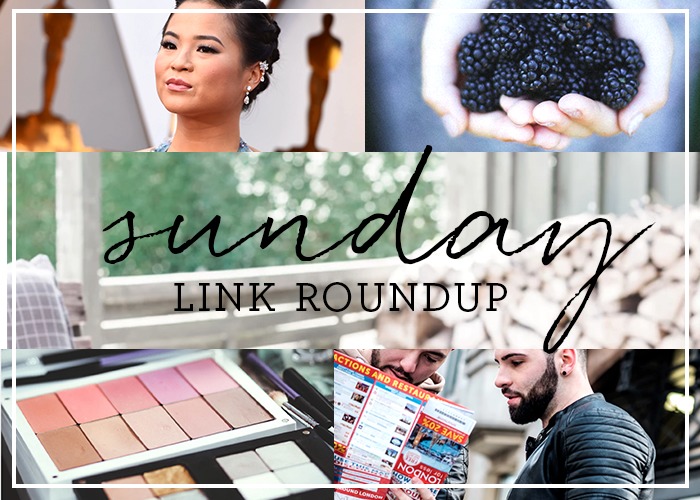 1. This op-ed is very important: there are far too many college football players dying because of the negligence of coaches making them practice in extreme heat. It's completely preventable and is beyond infuriating.
2. I loved this powerful statement from Kelly Marie Tran, the actress who played Rose in the newest installment of Star Wars, about finding a place in an industry (and world) that's unkind to people who look like her.
3. This broccoli spaghetti recipe sounds so comforting, and I just loved the sweet family story that came with it.
4. Yikes — this story of a woman who became addicted to buying makeup is a doozy.
5. I loved Crazy Rich Asians (the movie, though the book also rules), so I've been reading a lot about it this week — this essay on Awkwafina and the evolution of cultural appropriation was super interesting, and I think gives a lot to think about.
6. "The figure of the gay man working behind the scenes to make others — especially women — beautiful, acting as a sounding board and sidekick, has been a dominant trope of queer narratives for decades. This unthreatening character type, which appears in everything from '80s movies like Mannequin to Queer Eye (old and new) to Sex and the City, helped make gay men respectable by depicting them in service of something other than themselves. It is no accident that the beauty industries — the worlds of fashion and makeup — have historically been some of the few real professional spaces that allowed for openly gay men, or those coded as such, and even bestowed on them a measure of celebrity." From a great piece in Buzzfeed News.
7. If you're wondering what your boss can see you do on your work computer, read this advice from an IT admin.
8. I made this blackberry sonker recipe earlier in the week — perfect for those last berries of summer before we all start indulging in pumpkin and apple things (!!!).
9. In case you haven't yet heard of Reality Winner being sentenced to five years in prison for leaking an NSA report, definitely check this out.
10. ICYMI: I loved this deep dive into which Sephora mini products are worth the money!