10 Things You Need To Read This Sunday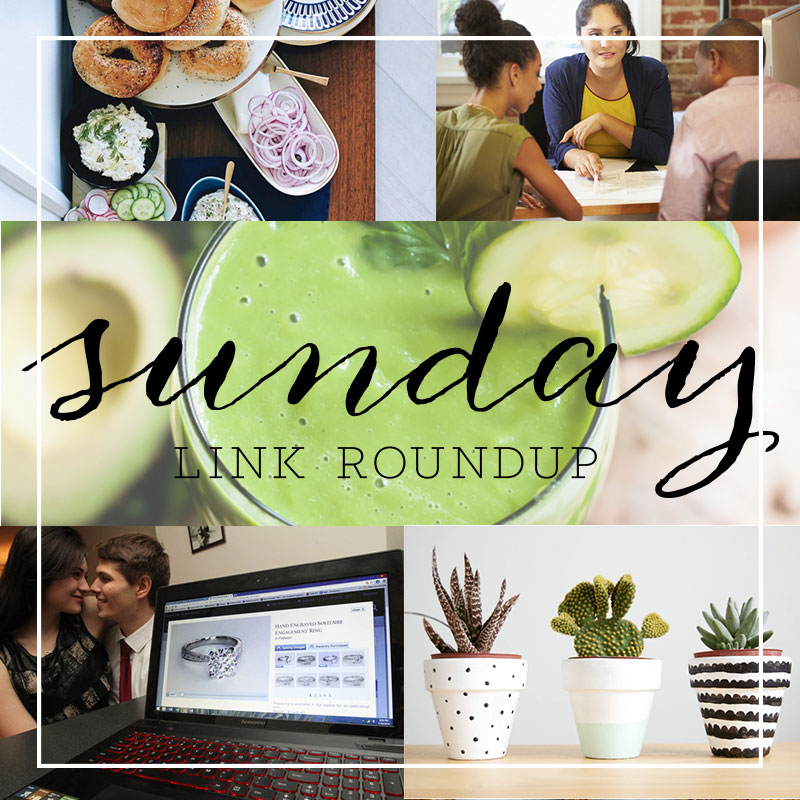 1. Throwing a bagel brunch party? Look no further! These essential hosting tips have got you covered.
2. The boring but necessary part of cohabitation — financial rules that will make your new lives together, easier to plan.
3. No cocktails at brunch for me this Sunday — I'll be opting for this glorious detox smoothie instead.
4. I'm navigating my mid-twenties as I go along, but these 10 financial commandments can help me (and everyone) do it more smoothly.
5. A fascinating read about engagement rings, and how these professionals aren't selling just diamonds, but rather emotions and the idea behind diamonds.
6. Just one week to go before Mother's Day! ICYMI, the best DIY and cheap Mother's Day gift ideas.
7. So much summer salad goodness waiting to be created and devoured.
8. A fantastic read about how financial advisors are courting millennials.
9. Hard work at the office shouldn't go unnoticed or unrewarded – here are six ways to secure your next raise.
10. Social media can sometimes feel like an illusion — as if you're only getting to see a tiny slice of what someone is truly like. Here are seven ways to create value for yourself offline and in the real word.