10 Things You Need To Read This Sunday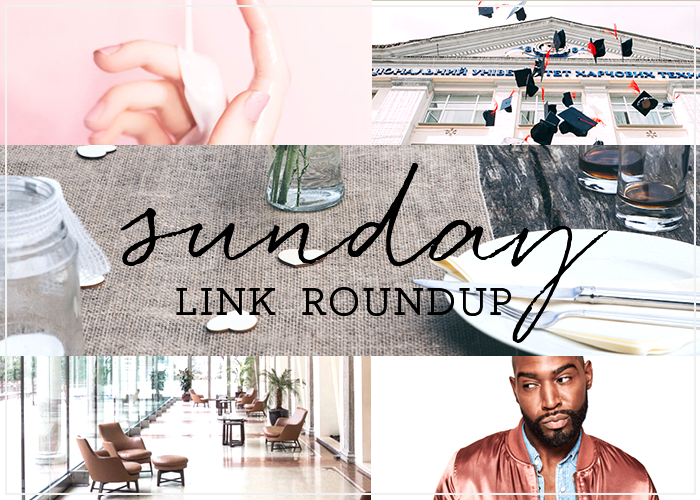 1. I loved reading this profile of Lindy West and cannot wait to finally watch Shrill! (I definitely recommend reading the book if you haven't, too!)
2. This is a super long read, but it is incredibly entertaining and worthwhile and by one of my favorite writers: read about one woman's totally unnecessary train journey across the U.S.
3. Wow — "Judge Restores Wisconsin Governor's Powers, Strikes Down GOP Laws."
4. Interesting to read about how mailbox theft became so common in the Northeast that they had to change our mailboxes (or maybe just interesting to me because I feel the lack of package-friendly mailboxes around has inconvenienced me about once a month for the past six months).
5. I don't really know who this person is, but he tried to sue a fake cow Twitter account for $250 million in pain and humiliation damages and ended up just making the account really popular, which is very funny.
6. Peter and I visited the "Vessel" at Hudson Yards in NYC this week (not really worth it IMO), and they are apparently trying to claim absurd rights of tourists' photos taken at the attraction.
7. This is a GREAT argument for how serving should be considered "skilled" labor.
8. "When one eggs, one sticks it to the Man — partly because eggs are so cheap, and can be purchased spontaneously. (Also relevant here may be their strange, surging popularity with teens, nature's rebels.)" This is wonderful, lol.
9. Definitely check out this piece on the mentors behind popular government officers like Alexandria Ocasio-Cortez.
10. ICYMI: This is a super personal (and IMO important) piece about how one woman dealt with becoming her family's main provider at age 20.
Like this story? Follow The Financial Diet on Facebook, Instagram, and Twitter for daily tips and inspiration, and sign up for our email newsletter here.