10 Trader Joe's Ingredients That Changed My Home-Cooking Game For $5 Or Less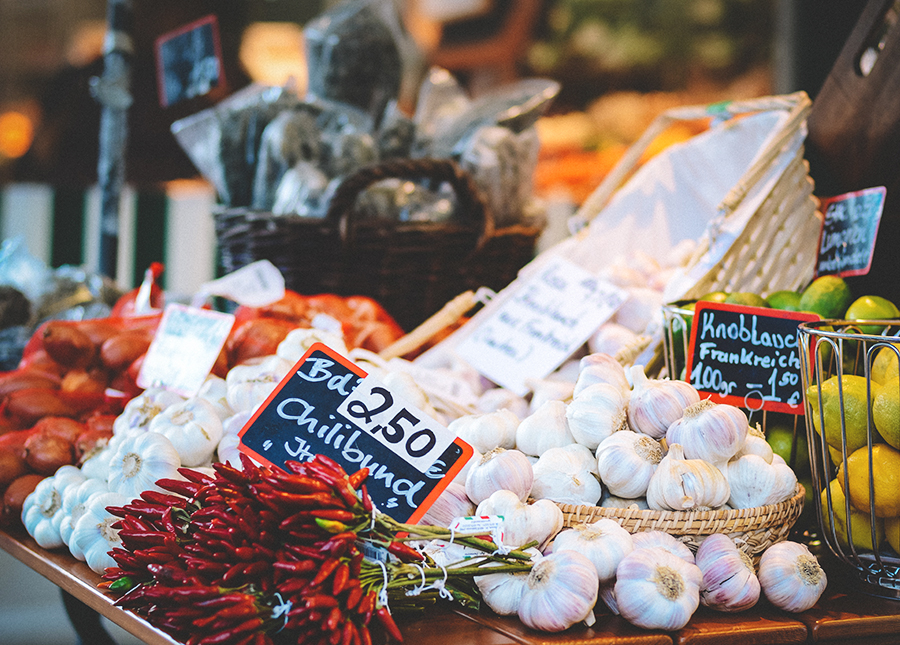 I wrote for TFD last month about my current plan to lose 85 pounds, and a big part of this weight loss will be what I'm eating. Our food choices also play a huge role in our budgets. As I continue to cut calories and lose weight, I decided to start venturing into the Trader Joe's world, because their stores are just so damn aesthetically pleasing, and I also know so many people who are wellness junkies swear by it.
I had avoided TJ's for a long time because I had this idea it was like Whole Foods (read: hella expensive). However, after gradually beginning to introduce it into my grocery shopping, I realized that it's actually pretty affordable if you know where to look in the store and what to buy. For this article, I've compiled the 10 of the best Trader Joe's items for under $5.00 that you need to check out ASAP. Most of the items listed can be used for multiple meals, so more bang for your buck!
1. Trader Joe's Chicken Sausage: $3.99
These come in a variety of flavors (I personally love the roasted garlic and sun-dried tomato varieties). It comes with five sausages, so protein for five meals for less than $4! It's a versatile purchase because you can throw these into veggie dishes for extra protein, on the side as a breakfast sausage, or into pasta dishes. Chicken is leaner than pork as well, so they're a little better for you than many sausages.
2. Acai Packets: $4.99
Acai bowls are all the rage right now in the health and fitness world, and TJ's offers a pack of four for $4.99 a box. You can also simply use these for smoothies. It's super yummy, and you can Instagram your bowl or smoothie to your heart's content.
3. Fresh Riced Cauliflower: $2.49
My twin sister swears by this stuff. It's a great substitute for rice and other grains to add volume to your meals without the calories. Cauliflower pretty much soaks up whatever sauce/spices you throw on top as well, so it's super flavorful. TJ's also has fresh riced broccoli if that's more of your thing.
4. Pesto And Quinoa Spread: $2.69
THIS SHIT IS AMAZING. It's great on top of pasta, chicken, or fish. I've also heard some people even use it as a dip, which I have yet to try but want to. It lasts forever, too, and it's a little healthier than regular pesto, but just as flavorful.
5. Trader Joe's Garlic Basil Linguine Pasta: $2.29
SO yummy. It cooks in under five minutes too so it's great in a pinch. There are other flavor varieties as well. Just toss in a little olive oil and add some parmesan cheese and you have a really tasty pasta side. You get four servings per bag.
6. Green Goddess Dressing: $3.69
I had heard about the dressing for a long time and finally got around to trying it, and OMG. TOTALLY worth the hype. It's super tangy and delicious and only 20 calories a serving. It's great for a quick and fresh salad. A little goes a long way, too, so this will last for a while.
7. Everything But The Bagel Seasoning: $1.99
You can't make a best of Trader Joe's list and not include the EBTB seasoning! Another TJ's cult classic, and understandably so. I love adding this on top of avocado toast for a little extra flavor. I've also seen people throw it on top of broccoli and other side dishes. It's a super versatile seasoning and definitely worth the price.
8. Trader Joe's Reduced Guilt Mac and Cheese: $1.99
Unfortunately, this one is not a multiple use item, but it's worth mentioning because it's so damn good. It's great in a hurry and super satisfying and filling, but not overly so. The whole package is only 270 calories as well.
9. Unexpected Cheddar Cheese: $3.99
I tried this after watching a Trader Joe's haul on YouTube (yes, this is a thing), and it's actually extremely good. Plus, freshly grated cheese just feels fancy as fuck. You can put this on salads, pasta, on eggs, for grilled cheeses; whatever you want to add some cheese to, really!
10. Butternut Squash Zig-Zags: $2.99
Super convenient and yummy. These are great on top of salads, stir-fries, soups, etc. I've also heard this is a great pasta substitute. I like roasting mine, personally, but this is another versatile item that you can do a lot with — and cut out the tedious prep work of spiraling veggies.
Molly is an assistant digital strategist by day and a writer by night. She drinks way too much coffee and can be found on Twitter here.
Image via Unsplash