11 Things You Should Buy At The Grocery Store This Sunday (To Save You Money This Week)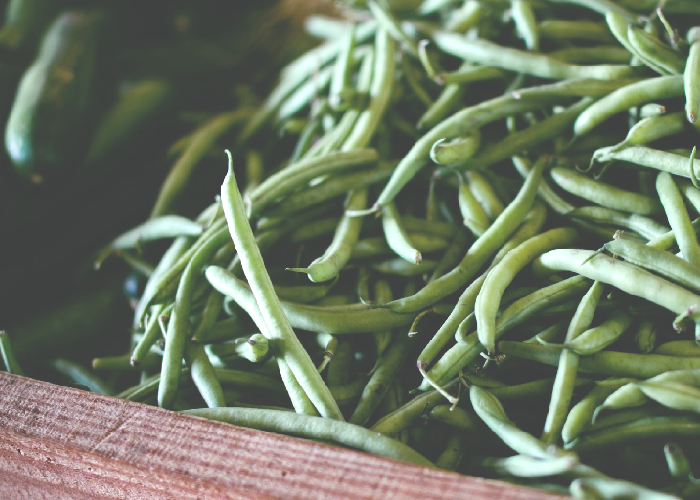 Here at TFD, grocery shopping, cooking, and eating well, are all integral parts of how we live life and balance our budgets. Aside from our grocery hauls, and recent foray into entry-level crock potting, we simply enjoy putting a good meal together and entertaining guests
. Cooking is one of life's great pleasures, and an area in which we feel everyone should possess a few skills to make their lives better. When Seamless is no longer a go-to every time because you have an arsenal of awesome recipes you can whip up at a moment's notice, you know you're on your way to becoming a fully functional #adult.
Each week, we hit the grocery store in search of staples that make feeding ourselves simpler and easier, and which also make our work week more enjoyable. Little kitchen hacks, from knowing (and having) the essentials every home cook should have on hand, to learning the basics of how to put together a simple salad dressing, have made the world of difference for us. We strive to be better home cooks because it means gaining control over the way we spend our money on food and eating out. For example, a while back, we started swapping mid-week nights out with fun cocktails
and homemade popcorn, which quickly became a weekly ritual.
Below, we've rounded up 11 of the TFD essentials that we think you should start buying at the grocery store. These items and strategies are huge parts of a typical TFD grocery shopping trip, and have been huge in upping our collective home-cooking game! Check them out.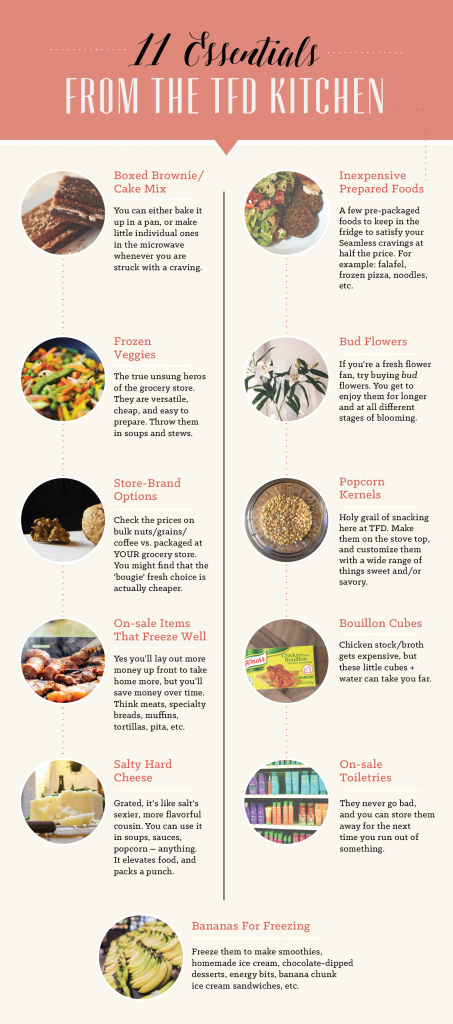 Image at top via Unsplash