13 Beautiful Organization Ideas For People Without Closet Space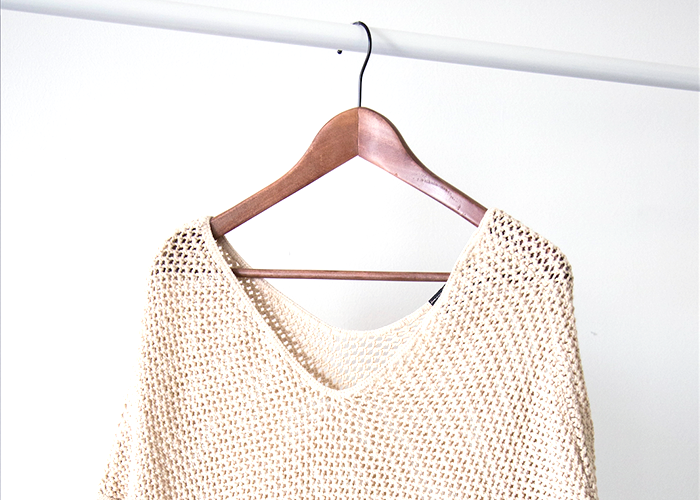 Very recently, I found myself tackling something I have dreamed of doing since I was 15 years old — trekking up and down Manhattan, looking for an apartment to rent. It's something that I knew would be stressful and exciting, and I was especially keen to see what my allotted monthly budget would afford me in such a town. After what seemed like hours of sprinting up and down flights of stairs, dodging pedestrians with my sopping wet umbrella and hauling my crossbody bag full of paperwork, we had made it through.
Although we still haven't found our perfect place just yet, I walked away with an incredibly different perspective on the amount of space that 2 people have to fit their lives into. It became apparent to me that I would have learn how to utilize every inch of my apartment and make it count. Closet space (or lack thereof ) will undoubtedly be the biggest challenge for me. Having lived in the suburbs all my life, this was an area that I never had to think about organizing smartly or simplifying. As I prepare myself for the Big Move, I've began researching tips and tricks to make these tiny alcoves work, while maintaining an aesthetically pleasing looks while being functional.
Sweater dividers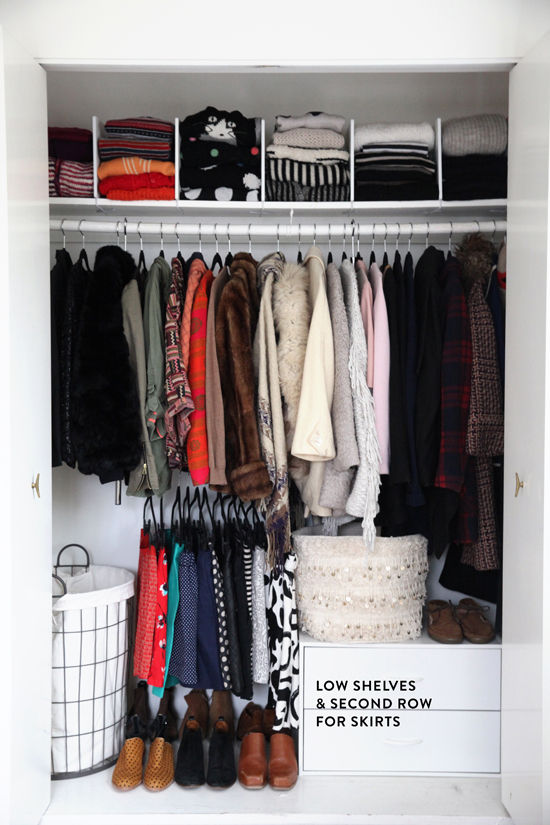 image via Design Love Fest
A simple linen lined Hhamper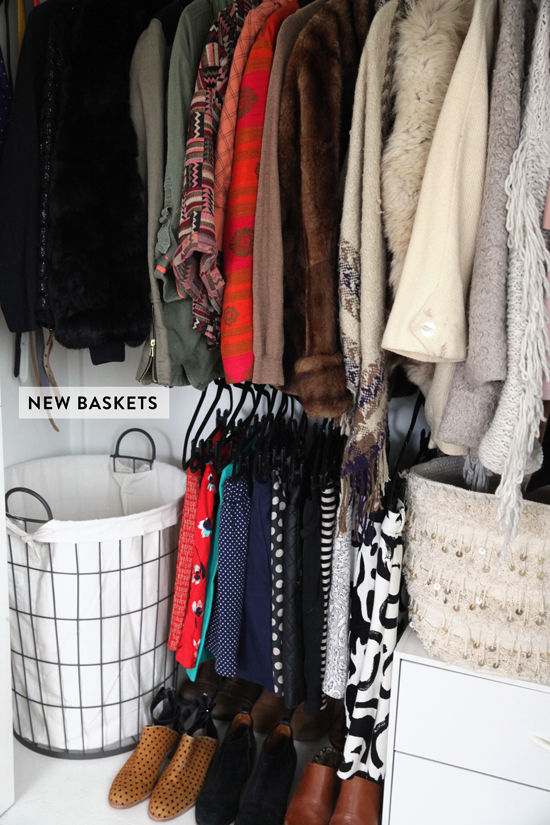 image via Design Love Fest
Properly stack your heels & boots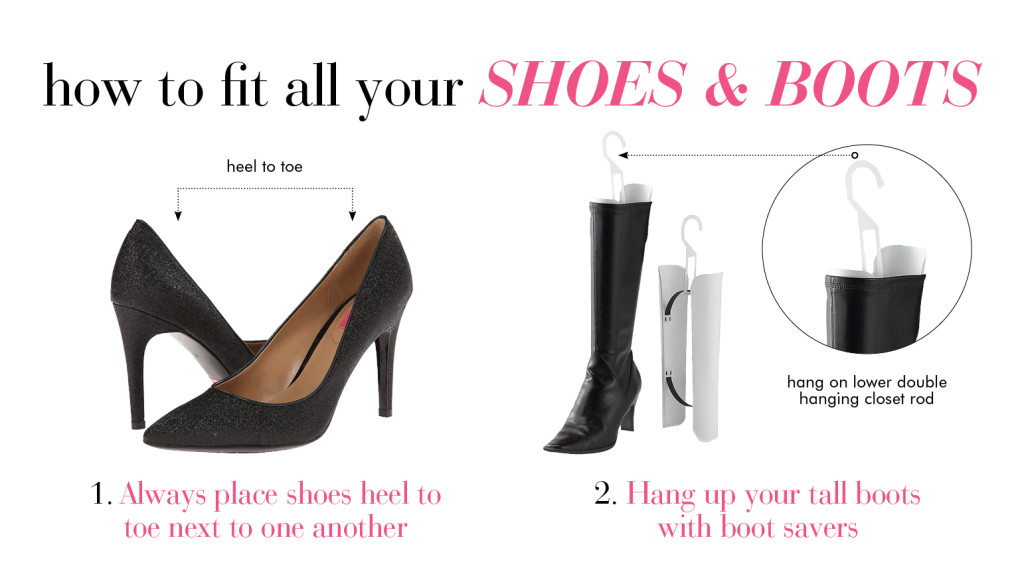 via Organized Living 
A corner hanging rod
 to make use of wasteful space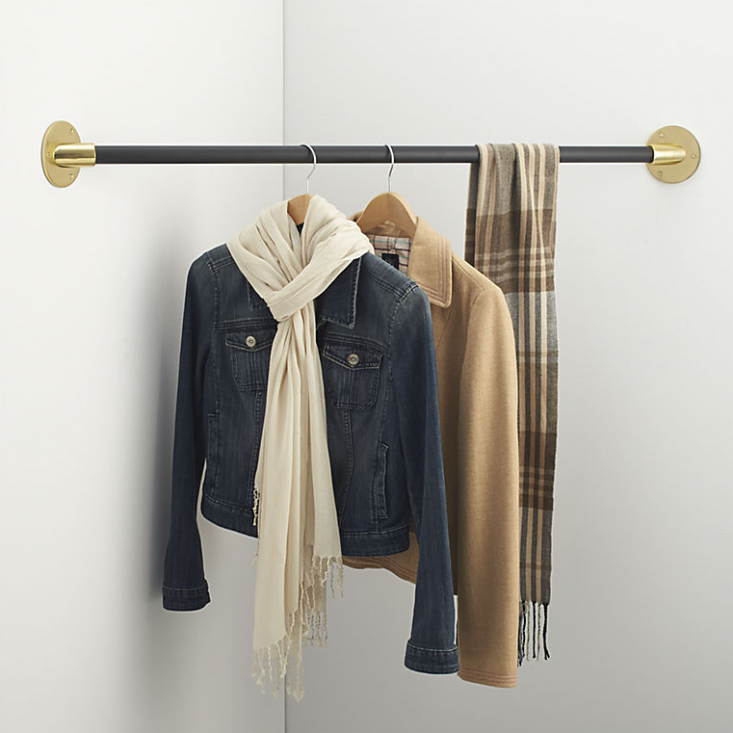 via Remodalista
Remove closet doors to make the space appear larger & more open
Wire jewelry hanger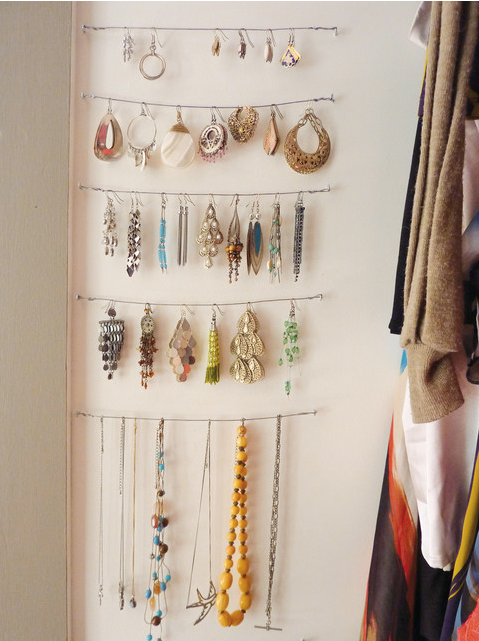 Consider an oversized mirror
to contrast small spaces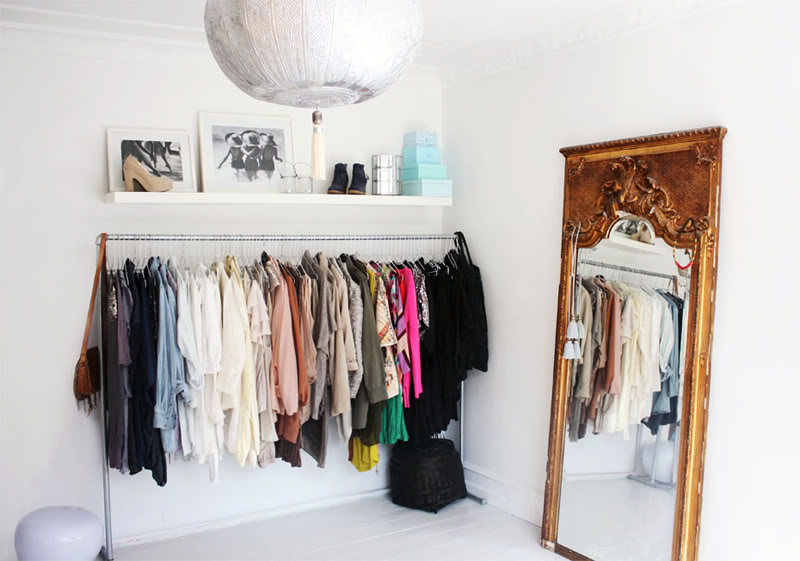 via Coco Rose
Use small stylish baskets
for scarves, tights & leggings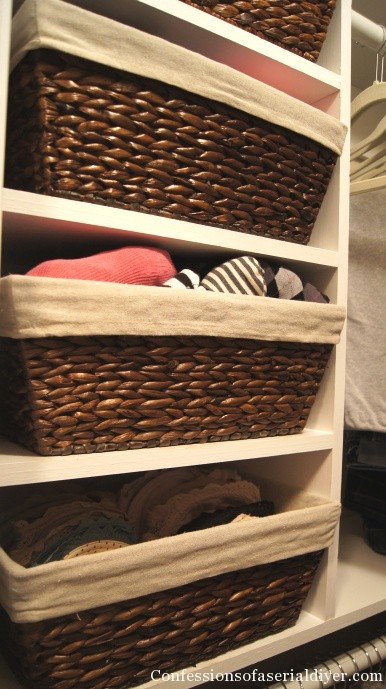 via Confessions of a Serial DIYer
Decorate the wall behind it with paint or decals for visual interest.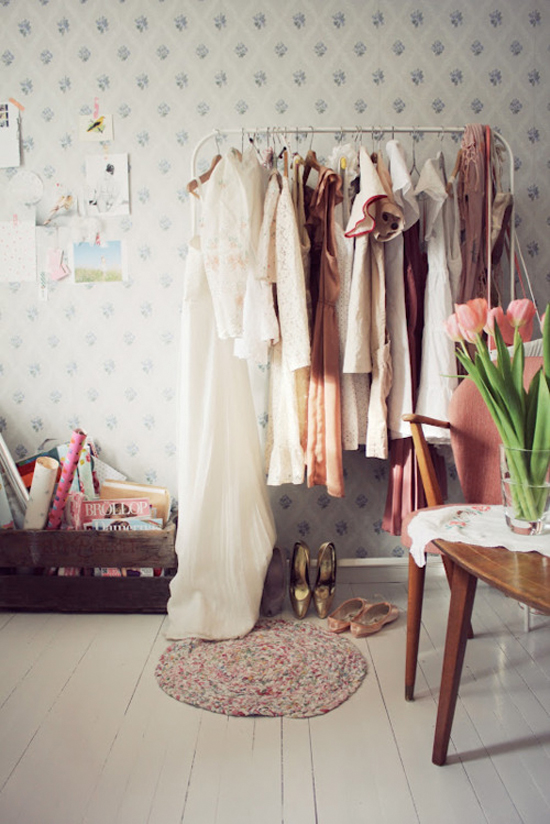 Image via At Home In Love
Color coordinate to increase the feeling of deliberate organization.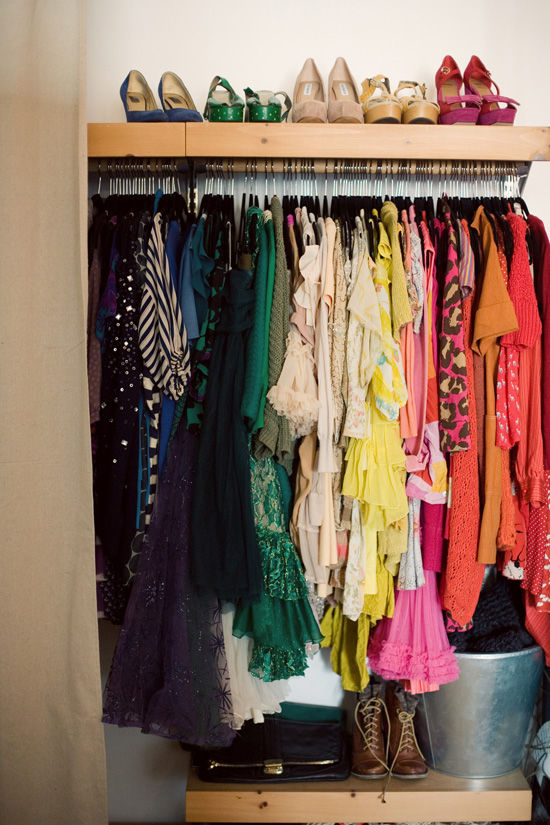 Image via Design Love
Add simple lighting to the inside of your cheap standing wardrobe, like this IKEA one.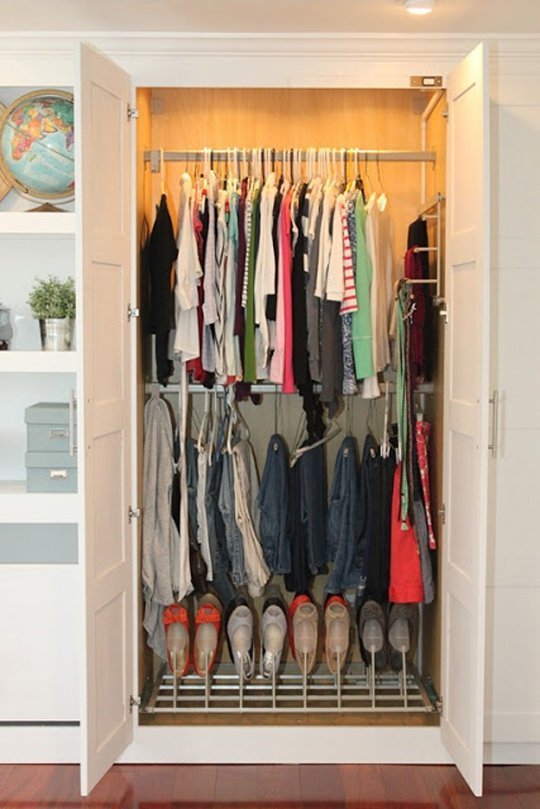 Image via Apartment Therapy
Get a small shelving unit
to store your purses or accessories.
Image via Pinterest
No matter what, get cute hangers, because why not!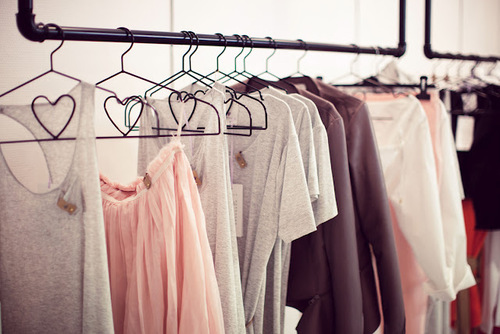 Image via Tumblr