14 Delivery-Friendly Mother's Day Gifts That Aren't Flowers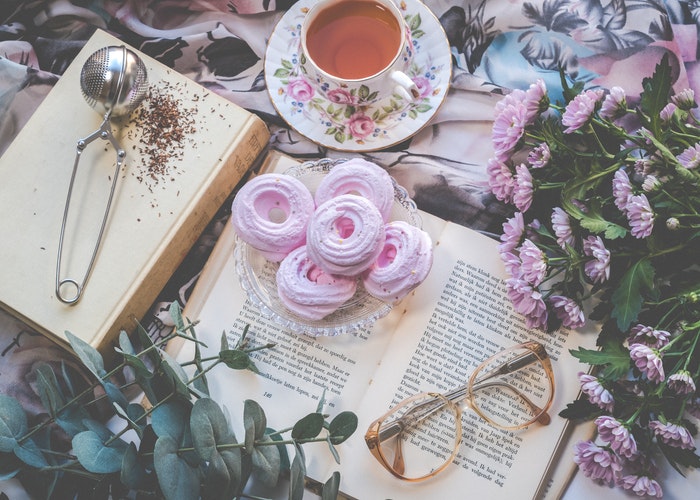 While Mother's Day is typically the busiest day of the year for restaurants, we're going to have to think of different ways to treat our moms this time around. Because of the COVID-19 crisis, we can't take our queens to get massages or pedicures, nor can we bring them to the movies or visit the local botanical garden. Even sadder still, many of us won't be able to even see our moms on Mother's Day due to shelter-in-place policies that are still in effect across the country in many states (but really, please stay at home, your mom told me to tell you). 
If you can't see your mom IRL, then you'll have to do the next best thing: Send her a gift! The only problem is that many merchants (including the usually very speedy Amazon) are experiencing delayed shipping right now and Mother's Day is about a week away. You could send flowers, but that can feel not-so-groundbreaking. If you're looking for more unique delivery ideas, here are some that won't break the bank, will arrive on time (or soon enough at least — your mom will forgive you if it's a few days late during these circumstances), and provide her with some much-needed indulgence. And no, I am not including Edible Arrangements, because your mom deserves better than cut-out cantaloupe on a stick.
If you order now, you'll be able to get this box of carb-loaded bliss to your mom just in time for Mother's Day. Milk Bar offers other treats, such as their signature cakes, Milk Bar Pie, and truffles, but if she's never tried a Milk Bar dessert, I feel like their cookies are the best place to start. Their flavors are familiar but with a twist (the Cornflake Chocolate Chip Marshmallow is my favorite) and since they come individually wrapped they'll taste just as fresh as they were the day they were baked.
I will never understand why chocolate-covered strawberries are expensive, but I feel better about buying them on Mother's Day than I do on Valentine's Day because at the very least, the strawberries are in season and I'm not paying four dollars for an unripe fruit masquerading as candy. If the world were a normal place right now, I'd suggest just DIY-ing it with your mom (literally all you need is a carton of strawberries, chocolate, and coconut oil) but since that might not be feasible, just have them delivered! 
What makes Winc stand out from all the other wine subscription services is that it doesn't take itself too seriously, it's not crazy expensive, and it delivers fast. Plus, the service has the new member take a quiz to make sure they're sent wines based on what they actually like (getting a gross bottle of wine as a gift is a tragedy). Right now, Winc is offering $20 off if you buy four bottles, and most bottles are under $20 each, so it's a pretty good deal. And listen, we all need wine right now, so you just can't go wrong here.
If your mom is the kind of mom who's always borrowing your books or asking you what she should read next, she would probably get a lot of joy out of a book subscription service. With My Book Box, you get to choose which genre you like the most, and you'll get sent two books and a little "surprise" gift (like a candle). The only catch with this is that if you order now, the next box will ship May 20. If you feel like this is the perfect present for your mom, you can always write her a card with a hint of what's to come later in May. Another option is signing your mom up for an e-book service like Kindle (it's $9.99 a month for unlimited access to a huge library of books) if she doesn't already have it.
This tea box comes with an almond cookie, blackcurrant, rose earl grey, and coconut oolong tea, so even though the price per tea bag is a bit steep (lol, sorry, had to go there), the unique flavors and high-quality brands make it worth it. Also? The packaging is just so cute and cozy! Come on!
Okay, so I said no flowers, but I never said no plants. And if you order from the Mother's Day selection before May 3, you'll get this potted beauty over to your mom just in time! While The Sill's potted plants are a bit more expensive and bougie than a bouquet of flowers, I like giving plants as gifts more, since a) plants (usually) aren't destined to die within days, and b) there's something very therapeutic about caring for a plant. Plus, The Sill has a wide variety of plants, including the Instagram feed-worthy snake plant (a small size is only $37) and a really cute zebra cactus (the mini size is $27). All come with pretty pastel planters. (Just a note: if you choose non-Mother's Day gift plants, they may not ship in time.) 
Okay, yes these cartons of ice cream (five total) are $58 which I realize is a lot for ice cream. But if you've ever had a spoonful of Jeni's Brambleberry Crisp, or Sweet Cream Biscuits & Peach Jam, then you will understand and know that this splurge is worth it. Maybe ask your mom to save you a pint for when you're able to reunite.
I love Atlas Coffee Club because you're going to get coffee you wouldn't be able to find at a regular grocery store, and the prices are super reasonable. You can select how much coffee goes into each box, what kind of roast is preferred, and whether you'd like whole bean or ground. Plus, right now Atlas Coffee is offering $10 off the first box!
9. A meal from a delivery service, price vary
Have a remote brunch with your mom by sending her the menu from a restaurant nearby and having it delivered to her. Jump on Zoom or Google Hangouts when the meals arrive and catch up. Sure, it's not ideal, but we have to get creative these days.
Because everyone loves donuts! Since this is a tad pricey, another option is to find a local donut shop that will do something similar (just google "donut bouquet + the city in which your mom lives") or just see if the local donut shop is delivering regular donuts (which are also the best, so never knock a donut). 
This service allows the recipient to go shopping for their own gift (from a selection of curated items), so it's way more personalized than a gift card, but still very easy and your mom will definitely get the card on time. 
If your mom has been leaning extra hard into crafts lately, this candle-making kit is fun and gives you enough supplies to make 12 scented candles. If you order now, your order *should* get to your mom in time, although there's a chance it might be a couple of days late (unless you pay $25 for 3-day shipping, but that is kind of outrageous). 
Did you know that Etsy sells gift baskets?! Now you do. And by purchasing from Etsy you're not only supporting a small business, but you're avoiding giving your mom the kind of standard gift basket that you see at airports. Plus, gift baskets tend to be overpriced, and the ones that Etsy offers are mostly all wallet-friendly. This relaxation kit basket is perfect for someone who's been needing to give themselves some self-care time, but Etsy offers all kinds, including ones with candy, succulents, beauty products, and there's even a Premium Pandemic Breakfast Gift Basket that comes with gourmet coffee and different pastries. The reviews for the relaxation basket say that the Etsy sellers deliver very quickly (you should still try to purchase ASAP if possible).
14. DIY "Coupons," free
I get it that now is a really tough time for many of us to be spending money that could be going toward rent, bills, or groceries. And your mom will get that. One way to show her your love and appreciation is by sending her "coupons." You know, the kind that you probably made in grade school that promised your mom "one free hug," or that you'll do the dishes three nights in a row. While she won't be able to use them right away, it's not like this kind of thing expires. Choose "coupons" that you know she'll appreciate, like taking her dog for an extra-long walk, or showing her how to use TikTok. At the end of the day, thoughtfulness is the most valuable gift of all.
Gina Vaynshteyn is an editor and writer who lives in LA. You can find more of her words on Refinery29, Apartment Therapy, HelloGiggles, Distractify, and others. If you wanna, you can follow her on 
Instagram
 or 
Twitter
.