Style & Decor
14 Women On The Transitional Wardrobe Piece That Gets Them Through Fall, & How Much It Cost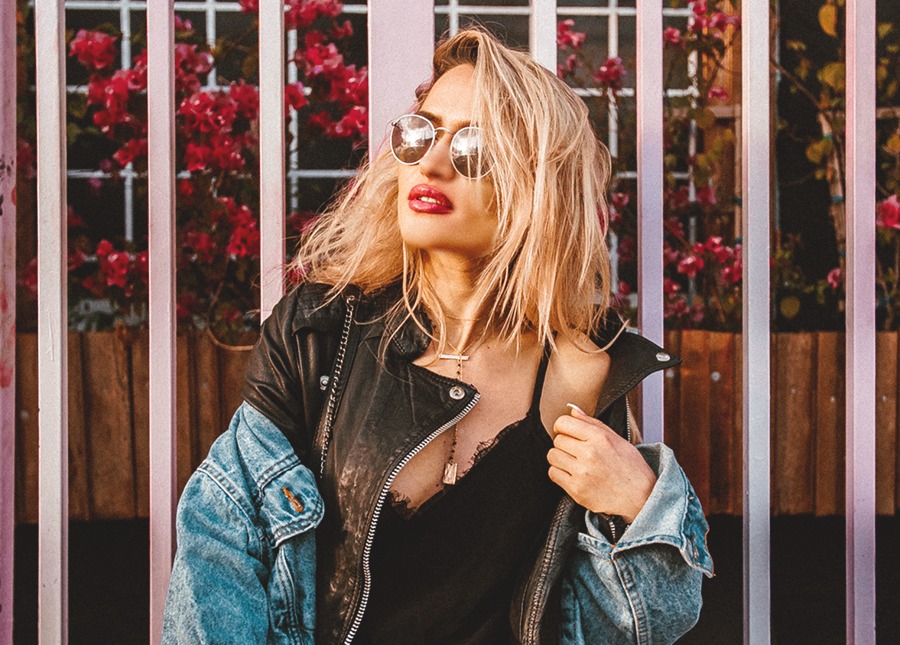 A few weeks ago, I bought myself this extremely cozy, pink open cardigan from LOFT. I'm finding it hard not to wear it every day — that's how much I love it, and how much it goes with the rest of my closet. (Bonus, I took advantage of one of the store's many everything-half-off sales so I got it for like $35.)
I realized that this is one of several sweaters I now own in that same style, and I'm not mad about it. They are easy to put on over skinny jeans and a blouse or tank top, and they are long enough that they can still look put together when paired with thick leggings. Inadvertently, they have become an essential part of my fall-to-winter wardrobe.
When I think of the best "transitional" wardrobe pieces for colder seasons, one word comes to mind: layers. My pink sweater is perfect on its own when it's 60 degrees out, and when it drops 20 degrees or more, it'll fit great under one of my thick jackets. And though it didn't cost me much, if it ends up lasting me a few years, I know I'll have been okay paying full price for it. Plus, having "capsule" items like this — ones that I know I'll wear again and again — keeps me from needlessly splurging on trendy pieces I won't actually like as much. I thought it would be fun to reach out to some women in the TFD community to see what their favorite transitional wardrobe pieces are, and how much they spent on them.
1. "Opaque tights! They transform loads of looks to cold weather season in a flash. Low commitment, budget friendly. I think mine cost about €5." – Jenni
2. "Polo neck jumper, £20. I mean, it's a built-in scarf." – Abbie
3. "Ankle boots. No more than $100." – Megan
4. "My friend bought me a light pink chunky-knit infinity scarf from LOFT a few years ago (guessing it was no more than $30). I know some people think millennial pink is tired, but tbh I love it so much — that color goes with pretty much everything, and the scarf is perfect for both fall and winter." – Ada
5. "Early fall — jean jacket; full-on fall — leather jacket. I bought a vegan one last year on sale from Rent the Runway for $120, and I am obsessed!" – Brittany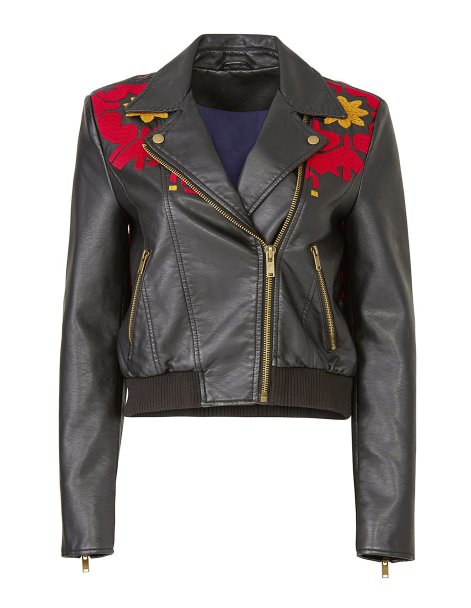 6. "I have several denim jackets of varying weights. They go great over lighter pieces, can be tied around the waist for hot autumn afternoons, and put back on for evening. My fave is from Uniqlo — I think around $40. I layer it with sweaters for November." – Vivi
7. "A warm jumper/sweatshirt. Can cost anywhere from $10 to $20 or as much you want to spend on it!" – Alizeh
8. "Skinny high-rise corduroys from J.Crew Factory! I got a gray pair on sale for $40 and am considering getting another color or two. They are perfect fit for people with a butt on the bigger side (I'm not here to mess around, I have no time for low-rise pants) and they're not *too* skinny, but they still fit fine under riding boots or snow boots. They definitely look a bit cuter with pointy flats, but I try not to be too picky in the winter." – Anne
9. "I just got a classic denim jacket from the thrift store for $5. Can't beat that for a great-but-practical and fashionable deal. It's in perfect condition and wasn't the only one there. Thrift stores are great for denim." – Jennifer
10. "Michael Kors boyfriend blazer! Perfect when paired with a scarf or booties for dressing up jeans or a sundress. I got mine for about $80-90 on sale at Lord & Taylor." – Monica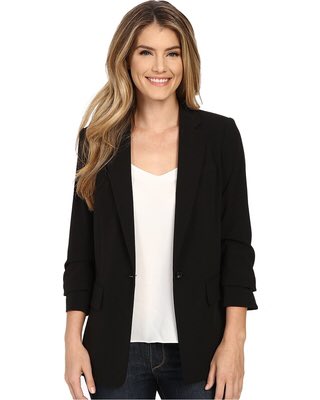 11. "Being from San Diego, a jacket that will be my staple piece for the season. Bought a navy blue jacket for only $50 from TJ Maxx." – Tabbitha
12. "Pink velvet baseball cap. I wear glasses, so when it rains I see nothing and with this cap I have no water on my glasses — bonus, it was free for me, as my friend ordered it from aliexpress (a popular in Russia Chinese internet shop) but it was too big for her so she gifted it to me :)." – Maria
13. "A boxy cashmere sweater from Garnet Hill. Light enough for early fall but still cozy. Goes well with my coats, too, later in the season. Can be dressed up or dressed down. $250." – Cait
14. "I get a couple of tissue turtlenecks from J.Crew every year when they're on post-holiday clearance. They work great on their own or under blazers in the fall, and then I layer them under my itchier sweaters in the winter." – Kate
Image via Unsplash
Like this story? Follow The Financial Diet on Facebook, Instagram, and Twitter for weekly tips and inspiration, and sign up for our email newsletter here.