15 Fulfilling Ways To Queer-Eye Your Life On Any Budget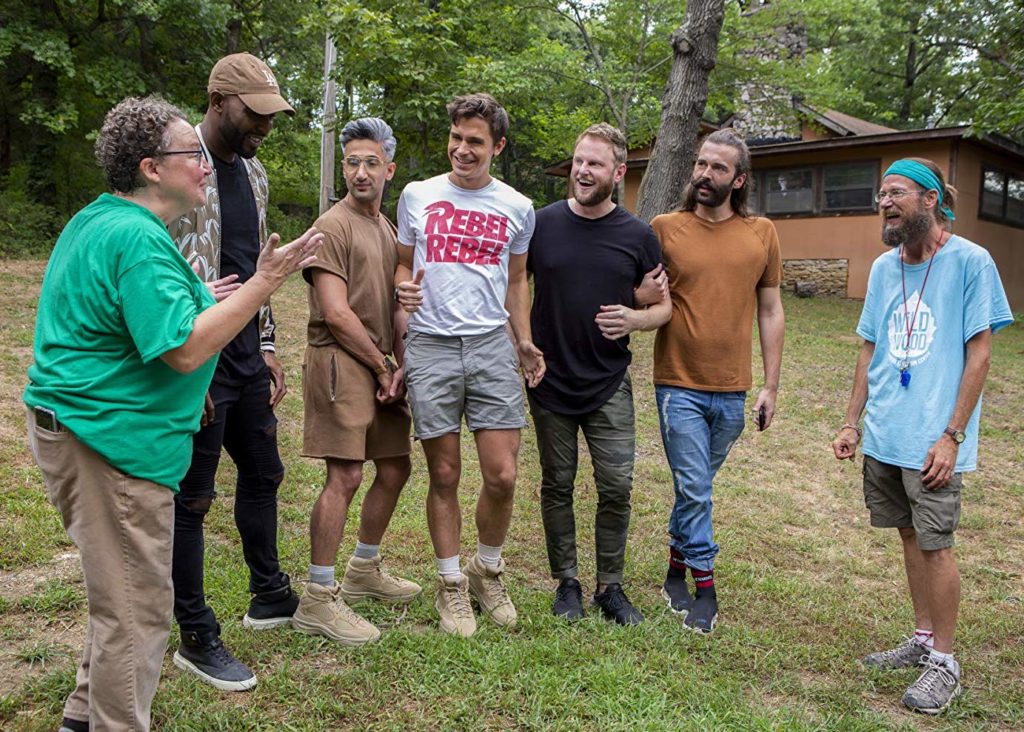 My name is Bree, I'm addicted to Queer Eye. Like many before me, I've wondered who in my life would benefit from a week with the Fab Five. Would Tan teach my Dad how to serve looks at his next company banquet? Would Bobby help my sister create a more functional living room? Then I thought, What would the Fab Five do with me? With each episode, I looked at the hosts' solutions and identified some I could apply to myself. This fall, I'm Queer-Eyeing my life — making over my routines — in a budget-conscious way.
Jonathan – Beauty (CAD $48)
My favorite thing about Jonathan is his positivity and focus on putting your best assets on display. I brought a little bit of JVN into my routine by, well, establishing a routine at all, and by thinking preventative rather than reactive.
It's not about what you buy — it's about consistency.

For me, I already had a cleanser, mask, and oil I liked, but I usually applied them last minute or not at all. Set aside 30 minutes every night — set a reminder if you have to — and make your routine feel like a treat. Consistently using the same products can also help you tell what's working and what isn't.

Book your next hair appointment when you leave the salon.

It can be tempting to let yourself go too long between hair appointments in the interest of frugality, but when I'm not happy with my hair, I end up spending much more than I should on product. I have short hair, so I usually make appointments every three months, and I do it at a teaching salon to fit my budget.

When it comes to problem areas, start small.

My hands, fingers and nails have always looked terrible (climbing, lifting, and guitar will do that, not to mention I've bitten my nails for nearly 30 years). I knew I had to improve them to look more professional, but it was unrealistic to set a goal to get regular manicures or even paint my nails. I set a small, reasonable goal: keep my cuticles smooth, my nails clean, and my tips smooth.
Key new things I purchased: face sunscreen (CAD $19.99), dry shampoo (CAD $14.99), a buffer block (CAD $5), hand cream (CAD $7.99).
Antoni – Food ($0)
Antoni loves meat and dairy; I haven't eaten either in seven years. He loves butter and fat; I'm more of a grains-and-veg gal. But I love people who are passionate in the kitchen, and I wanted to take Antoni's approach and apply it to my diet — and get more excited about cooking at home.
Think veggies first.

People will tell you it's better to buy groceries based on a meal plan rather than randomly choosing. However, I have found more success the other way. I buy based on what vegetables I'm craving — crispy carrots, tender mushrooms, crunchy bell peppers. I buy my veggies fresh and buy grains, pasta and other staples in bulk. It's easier to decide quickly what I'm going to eat — if I'm craving mushrooms, I can have mushroom pasta, mushroom tacos, or even a nice bowl of herbed, sauteed mushrooms. This is a great way to center your food around cheaper (and healthier!) ingredients, especially if you're not a planner.

Fall in love with soup.

We make soup around once a week, and it's often a collection of our leftover vegetables that week (you can even save your stems, cores and other castoffs, or chicken bones, to make stock). Keep a giant jar of lentils or barley on hand from the bulk store to make it more substantial. Soup is easy, feeds a ton of people and is freezer-friendly, but is warm and cozy and elegant (especially when paired with some crusty bread).

"Comfort" should be part of the prep, too.

It's easy to forget the romantic side of food, especially if you're not highly skilled. But that doesn't mean you can't treat meal prep as a time to disconnect. You don't have to spend four hours prepping on Sundays — I prefer prepping closer to meal time — but you should do some light prep for even your simplest meals. Even if you're just chopping chives to top your mac and cheese or grating carrots for a pre-made salad, find food prep that contributes to a "sensory" experience in the kitchen.
Key new things I purchased: Nothing! We had all the tools we needed (we don't own anything fancier than a rice cooker). But, if you're a less experienced cook, I'd recommend a few highly visual, veggie-heavy cookbooks to get inspired. My favourite plant-based choices are Oh She Glows for beginners, and The First Mess Cookbook for intermediate cooks. Love meat and cheese? Barefoot Contessa At Home is a great starting point, while Antoni's cookbook is a bit more complex.
Bobby – Design (CAD $94)
My husband and I are very neat and have nice things — but our apartment doesn't always feel cozy or welcoming. We wanted to work with what we had and maximize our space and make it a place where everyone felt happy, especially us.
Think function first, then fashion.

Bobby always asks, "How do you want this space to work for you?" Identify your biggest functionality priorities. My husband and I wanted everything to have a place (we can both be a bit disorganized), and we wanted the apartment to feel more sociable. A lot of these issues were solved by rearranging existing things rather than buying new things. Getting our apartment to a comfortable arrangement before diving into pure aesthetics stopped us from going out and buying a million things — self-expression is important, but let function come first.

Matching feels minimalistic.

I love minimalism in terms of owning less, but the aesthetic can be limited. Instead of going for all things bare, crisp and angular, go for color palettes that tie together. We swapped out our overflowing collection of eclectic, unmatched dishes for an inexpensive 12-piece set and complimented the earth tones with cloth napkins. When we organized our spice cupboard, we put our bulk spices in matching containers.

Arrange for height.

Bobby often helps rooms look larger from a height perspective. There are some pricier, high-commitment ways to do this, like with extra-high bookshelves or hanging curtains above windows, but we adopted some renter-friendly techniques, like hanging our posters extra-high and placing big plants on top of bookshelves.
Key new things I purchased: A matching 12-piece set from Walmart (discontinued, but similar set for CAD $22.97), linen napkins from H&M home (CAD $14.99), 10 spice containers (CAD $0.89 each), three movie posters from Etsy (CAD $22.68 each, but the third was part of a "buy two get one free" deal).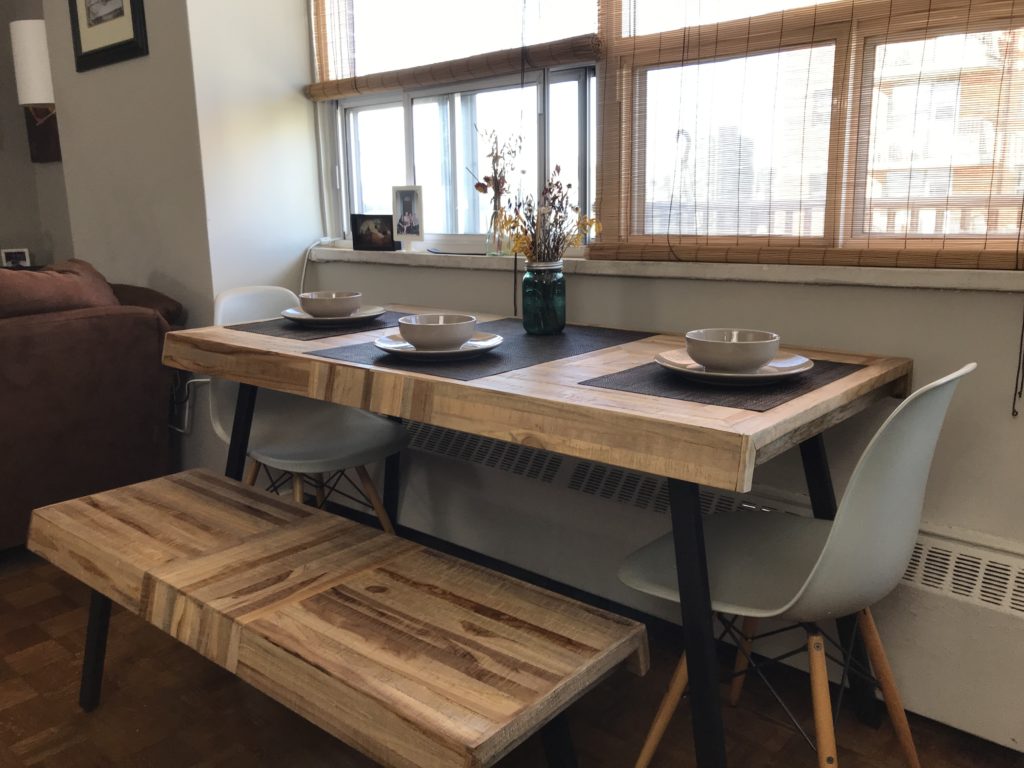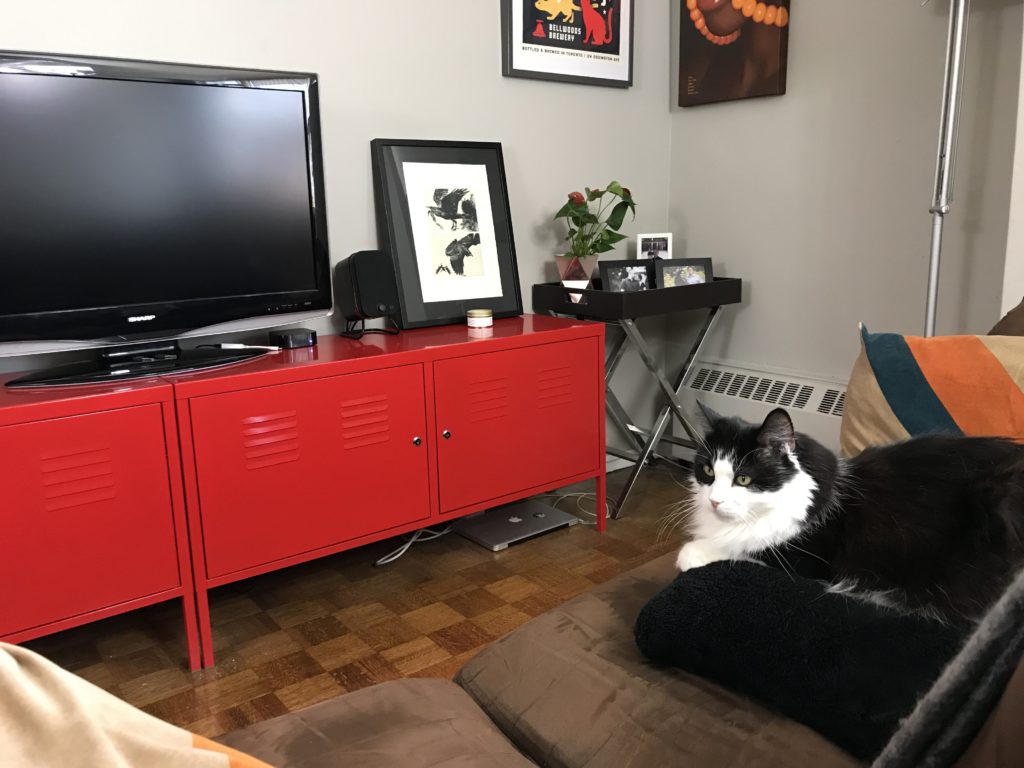 Tan – Fashion (CAD $135)
Tan is my favorite, largely because he gives advice that already takes budget into account. He's talked about tailoring cost with the heroes and has taken people to thrift stores to shop. Tan isn't about dressing a certain way; he's about shopping smart.
Stick to two or three stores you know you love.

Obviously, Tan sticks to one store because it makes sense for filming, but limiting the number of stores you stick to has a few advantages. You learn what sizes and fits work best; you can style potential looks right in the store; and you can keep track of upcoming sales and deals without getting inundated by too many from stores you don't care for. My favorite shops are Frank+Oak and a local place called

Pink Martini

.

Try lots on.

I used to pride myself in my ability to be in and out of a store in five minutes. I thought it made me cool and "above" fashion to be so decisive. But this is a huge mistake, and it won't save you money. If I want to buy pants, I'll take my different pants into the fitting room, but I'll also take sweaters, blouses, T-shirts of all fits and colors, to see how I can style the pants. You want to get an idea right in the store of how far you can stretch an item, ensuring your money isn't wasted. Don't shop in a rush. Spend at least 20 minutes actually trying different items on.

Invest in a good bra.

"Invest" is different for everyone, and some people have an easier time finding their sizes in a conventional store rather than a pricier lingerie shop (yes, you enviable 34Cs, I'm looking at you). I'm a 28B, and have stuck to cheap bralettes for years. But after a formal event last year led me to an independent lingerie shop in search of my true size and a bra to fit it, I've realized what a difference a well-fitted bra can make. At the time I bought a black bra, and I also bought a beige one this summer. When I get home from work, I do change into the lazy bralettes, but the right bra fit by a professional has freshened up my work wardrobe.
Key new things I purchased: My beige bra was CAD $89, which made both older tops and the new top I got for my fall wardrobe (CAD $46) look way better. That said, now that it's cooling down even more, I am looking at getting a nice neutral sweater for the office.
Karamo – Culture (CAD $5)
Okay, Karamo's role is all over the place. Sometimes he's teaching people to be less shy by taking them climbing; other times he's taking them to confront the person who shot them. I'm not shy, and I already know how to climb (and, thankfully, I've never been shot). It's hard to find advice from Karamo that's applicable to everybody, and I'll offer a word of caution: these aren't substitutes for therapy. These are simply pieces of advice to apply when you feel stagnant socially.
Write things down by hand.

I have been making lists and calendars on my phone for years, and while it's nice to have automated reminders, when I tried wrote things down by hand — grocery lists, outfit plans, to-do lists — in many cases it helped me get a better handle on what I had to do. For example, one Sunday, when I made a list of things I had to do to get ready for the week, I realized how overwhelmed I was, and asked my husband for help. When I write my groceries down, it helps me realize when I'm getting carried away and cross things off rather than mindlessly adding things. You don't have to get a fancy custom bullet journal, but a small notepad that fits in your bag works wonders.

Treat free time like a lottery winning — have fun with some, invest the rest.

A month ago, I started waking up early and going to the gym before work to free up my evenings. With several hours I didn't have before, I found myself wondering what I could — and should — do. You don't want to pass hours sitting and marathoning

Mindhunter,

but you also can't force yourself to only "be productive" or it's not really "free" time. By treating my time like a lottery, I was able to set aside some "fun" time (for those

Mindhunter

marathons and de-stressing) and find simple ways to "invest" the rest (like practicing guitar).

Make a "reach out" list every week.

Personal issues this past year sent me into a deep depression. I stopped making plans, then felt angry that my friends weren't reaching out to

me.

Then I spoke to a friend who said they'd been going through some intense stuff as well, and I realized outreach is a two-way street. Tough times are different for everyone; sometimes it's the death of a loved one, other times it's just stress at work. Every Sunday I make a list of people I should text that week. Even if we don't hang out, a small conversation can deepen your connection and make sure you're not putting up walls. As much as it's hard to always be the "strong one," I have to remember being in the position where I needed people to reach out. This has led to strengthening my bond with lifelong friends, inviting new pals over for dinner and reconnecting with old classmates from high school.
Key new things I purchased: A $5 journal from a local shop – and it's paid off!
Bree Rody-Mantha is a full-time business journalist and part-time dance teacher based in Toronto. She covered Toronto City Hall during the Rob Ford era before transitioning to business journalism. Her areas of specialty include the influencer market, advertising, media buying, and technology. Follow her on Twitter.
Image via Unsplash
Like this story? Follow The Financial Diet on Facebook, Instagram, and Twitter for daily tips and inspiration, and sign up for our email newsletter here.