15 Women Share Their "Holy Grail" Drugstore-Priced Makeup Products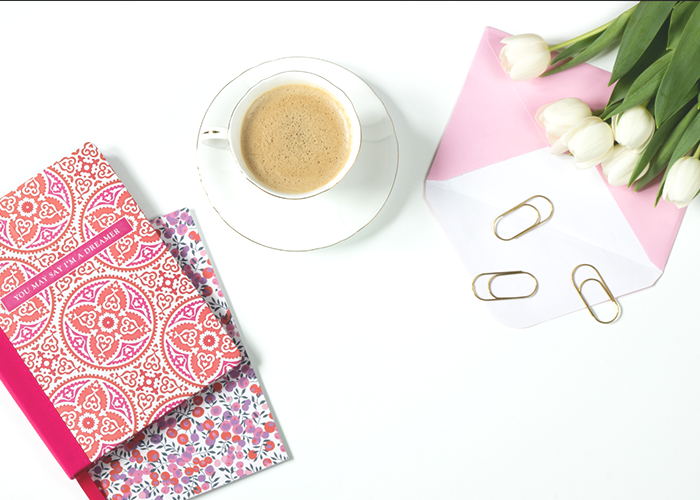 I woke up sick on Wednesday, and have been working on kicking this nasty cold ever since. As much as I wanted to lounge around today, sip tea, and be a huge freaking baby about how I don't feel well, I had to get up and out the door to work. The easiest way I know to make myself get my shit together when I'm a sick little disaster is to shower and make myself look as pretty as possible. I'm probably not the only one who starts to somehow feel better when I put effort into making myself look like I feel fine.
For me, this meant putting on my favorite lipstick.
It is weird that the simple act of swiping on a $6 lip color can make me feel somehow more beautiful and even healthier, but it worked. As I applied the color to my lips, (Jennifer's Nude
by L'Oreal, if you were wondering), I thought about how lucky it is that my favorite lipstick is a drugstore brand. I love a lot of makeup and beauty products, and I talk about them often here. They range in price from a dollar to nearly a hundred dollars, which is ridiculous, especially considering the fact that I'm not exactly well-off financially.
But it is comforting to me that, should I ever need to replace my favorite lipstick – the color that makes me feel better than almost anything else I could put on my face – I can just pop into Walmart and buy it for under $10.
I decided to ask a bunch of girls I know what their number one favorite drugstore makeup product is. Partly because I was just curious if anyone had the same favorite as me (spoiler: they didn't), and partly because I thought maybe I'd get some new ideas, and be able to swap a few of my pricier items for drugstore-dupes. (If anyone knows of a drugstore concealer that covers as flawlessly as the Make Up For Ever one, please let your girl know.)
Here is what everyone had to say – categorized by product, of course. (Take notes, make up lovers!)
Lip products:
1. "NYX Soft Matte Lip Creams
are my world. I actually bought the kit at Ulta during the holidays with every single color in it, but individually, they come out to near $6 each, depending on the store. People tend not to like that these don't dry completely matte, don't last all day, and are a little drying. I personally don't find them to dry my lips, and actually prefer that they're not totally matte and basically tattooed onto my lips. The range of colors is really nice too – they have great pinks and reds, but also nice neutral colors. My favorite shade is London
– I don't go anywhere without it in my bag, and I replace it every time it dries out or I lose it." – Kait
2. "This one is lame and easy, but Blistex Medicated Lip Balm
, if you consider it makeup. I put it on beneath everything I wear on my lips and it keeps them soothed and soft, and it is so Like I'd never spend $20 on a lip balm in the Sephora checkout." – Ellie
3. "Maybelline Lipsticks
are always going to be my favorite – not because they are particularly long-wearing, because they definitely smudge and fade (as regular cream lipstick tends to), but because they are always coming in hot with new, trendy shades. They launch a whole range of new shades every few months and they are always on point and I somehow end up with every single one." – Erin
Foundation/concealer/face powder:
1. "This is a new-ish product, but the Wet n Wild Photo Focus Foundation
is great. They have an extremely wide color range, too. And it is only $4, so that's a steal. Cheap enough so you can buy a few shades, and mix them like a damn scientist to get the perfect shade for your skin." – Laura
(Author's note: I also have this foundation, and agree that it is amazing – especially for the super-low price!)
2. "Maybelline Instant Age Rewind Eraser Dark Circles Treatment Concealer
. If you want something that covers and doesn't crease or crack and looks perfect all day, get this. It is awesome, and the applicator is so easy to use, you just twist it and blend right from the sponge tip on to your skin. It is the best for regular use, but also bringing with you for on the go touch-ups because you don't need a brush to blend it out." – Sara
Blush/bronzers/highlights:
1. "Milani Baked Blush
is the only kind I buy/use because it is under ten bucks, and they have so many beautiful shades. My favorites are Berry Amore
and Dolce Pink
." – Alyssa
2. "The e.l.f. Baked Highlighters
are only two or three bucks each and are the most amazing ones I have. I have three shades and they are all so pretty but really natural, so it doesn't look like you're trying to be covered in glitter." – Paula
3. "I think cream blush is so much prettier and more natural than powder, but there are almost no drugstore options – they are all high-end and out of my price range. However, NYX makes a pretty good line of cream blushes
– they are quite pigmented, so I need to apply them with a light hand, but they blend out in a really natural way. They have a red and hot pink
one, which both look insane but blend to be really soft and beautiful. And I think they're like $7, but don't quote me." – Ashley
4. "The wet n wild contour kit
is too warm-toned for me to use for contour, but the dark shade makes a perfect bronzer. And it is so so cheap. I always will buy this one if I run out." – Kristen
Eyeshadows:
1. "The e.l.f Mad For Matte eyeshadow palettes
are only a few bucks and they are insane. I use them basically every day." – Paula
2. "Revlon has this like, chrome-y metallic eyeshadow stick that looks like a tube of lip gloss but is actually just amazing eyeshadow cream in a tube. I have no memory right now of what it is called, but I have this rose-gold metallic one and I wear it all the time. It feels luxurious and high-end but it was so, so cheap. I want to get it in every shade but I need to stop my crazy self." – Lisa
(Another note: I did some investigating after my dear friend couldn't think of the name of this product, and found out that it is this
– weirdly enough, I swached it on my hand one day at Ulta and was dying to buy it, but held back because, you know…. $$$$)
Mascara/eyeliner:
1. "Okay, I'm being real here. I've tried every high-end mascara, and nothing – not even the most popular ones like Too Faced Better Than Sex – compares to Maybelline Falsies Push Up Drama
. It is intense – so much so that I would advise you to actually not use it unless you want ridiculously long and dark lashes." – Abby
2. "Wet 'n' Wild liquid liner
for days. The felt marker one, especially." – Annie
Miscellaneous:
1. "I have to give a shoutout to Wet n Wild's new brushes
, they are awesome and only a couple dollars each." – Esa 
2. "L'Oreal came out with a setting spray
that was surprisingly effective considering its price as compared to other sprays." – Caroline
Mary writes every day for TFD, and tweets every day for her own personal fulfillment. Talk to her about money and life at mary@thefinancialdiet.com!
Image via Pexels