17 Delicious Snacks You Can Find At Whole Foods For Under $3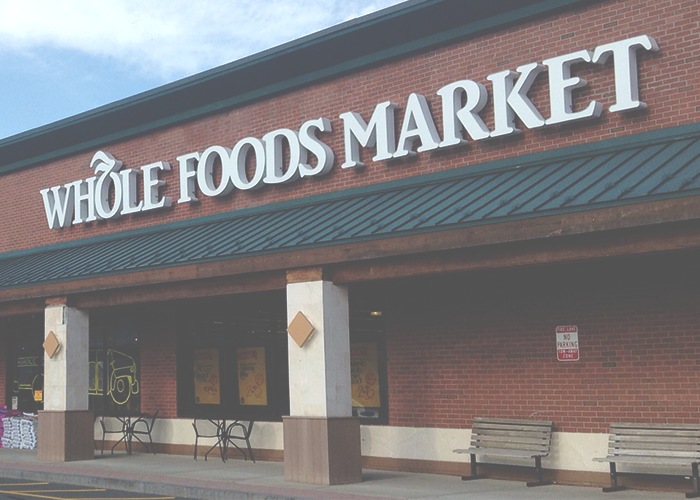 I have a confession to make: I've been putting off tackling Whole Foods for about seven weeks. It is another crowdsourced idea, and one I've always been excited about (food suggestions are always welcome!). But the truth is, I never shop at Whole Foods because I'm too scared of the prices. I don't even stop in for the ~novelty goods~. However, as a friend reminded me, the fact that Whole Foods has daunting price tags is all the more reason to find the $3 treasures.
Last week, we went a little off the grid and looked at how to navigate a big city yard sale, and make a perfect #look, with pieces under $3. So this week, I figured getting back on the grid with my favorite genre (food) would be the way to go. While I admit, the under $3 selection was harder to track down at Whole Foods, I was still pleasantly surprised to find great snacks, prepared foods, on-the-go meals, and nice beverages for under $3.
Here are the $3 treasures at Whole Foods you should look out for:
Lundberg Rice Cakes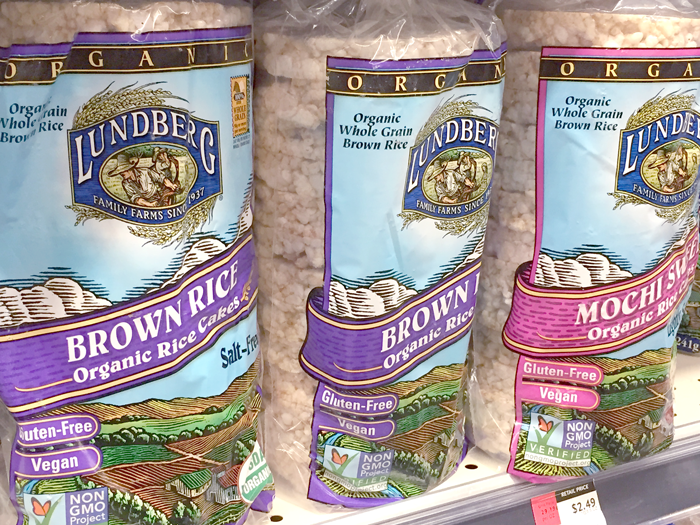 Price: $2.49
Brown rice cakes are surprisingly tasty, if you ask me. I go in assuming that they'll taste like the brown rice version of sandpaper, and then they're actually delicious. I like them for breakfast with some peanut butter.
Whole Foods Herb Popcorn
Price: $1.59
When we treasure hunted at Trader Joe's, I couldn't stop raving about their herbed popcorn, which was under $2. Well, turns out Whole Foods has a counterpart for 40 cents less. (I bought some, and while the flavor was a little different than the TJ's popcorn, I was still a big fan.)
Popchips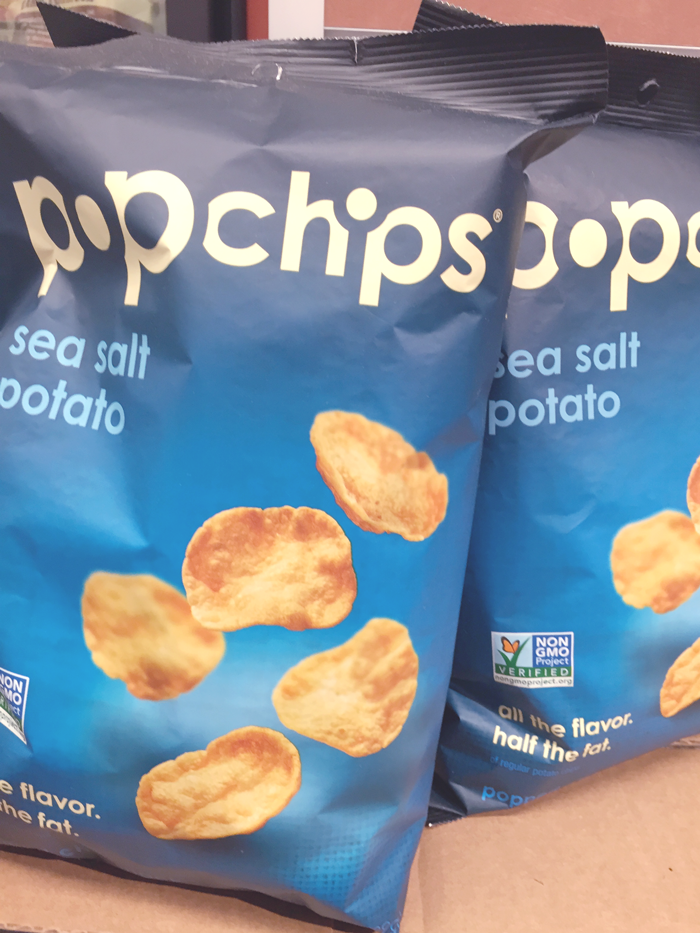 Price: $2.99
In all honesty, this is an example of a brand that you could probably pick up at your local grocery store for a lower price.
Love Grows Hot Oats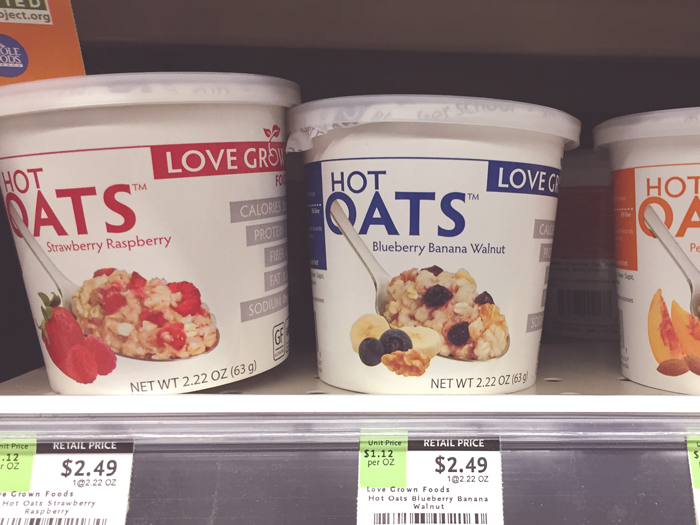 Price: $2.49
Oatmeal on-the-go, and it comes in great flavors. This is a perfect breakfast before (or during) a commute.
Whole Foods Cereal Bars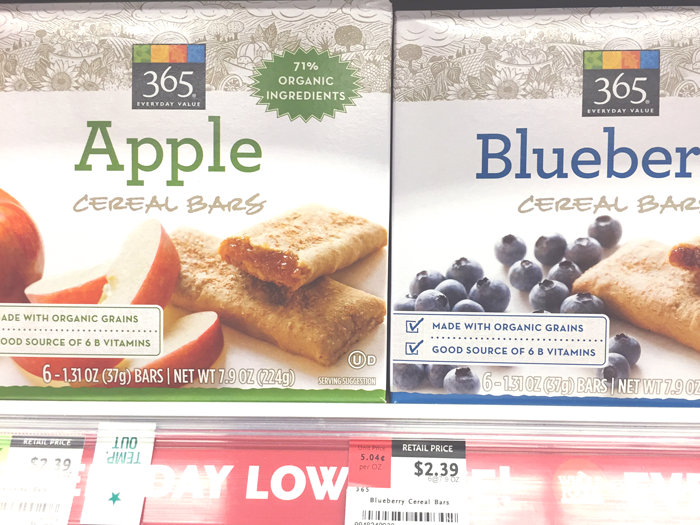 Price: $2.39
These make for a good grab-and-go breakfast as well, or just a snack. Keep them in your desk drawer at work.
Kashi Fire Roasted Veggie Snack Crackers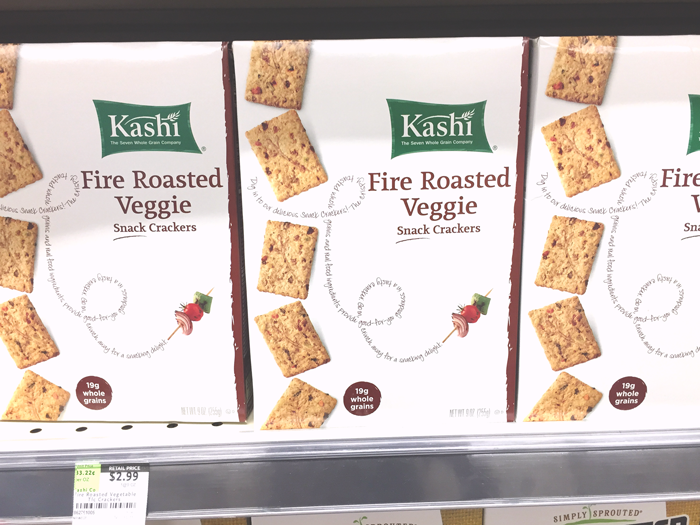 Price: $2.99
I searched high and low for Kashi products under $3. This was the only one I found (all the cereals are much more expensive).
Annie Chun's Soup Bowls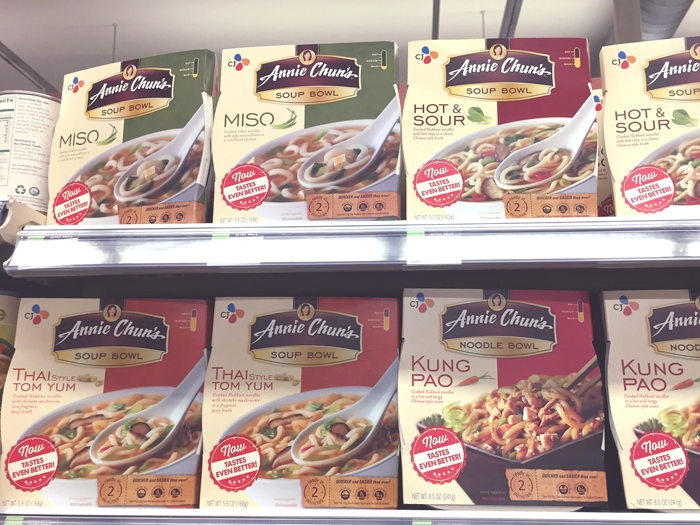 Price: $2.99
As I mentioned, the prepared foods pickins were actually impressive, and were all reasonably priced. I also found McDougall's Asian Noodles (yes, as in Trey) for $1.99.
Amy's Organic Soups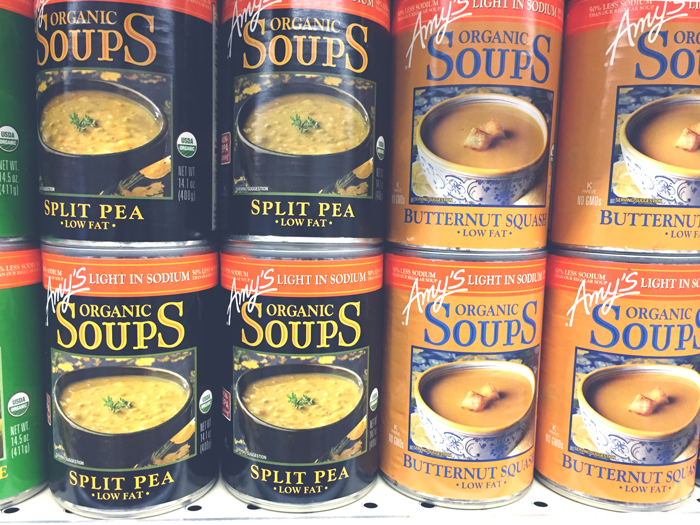 Price: $2.99
They're a step up from Campbell's (in my opinion) because they're fairly hearty, but are still under $3.
Annie's Mac & Cheese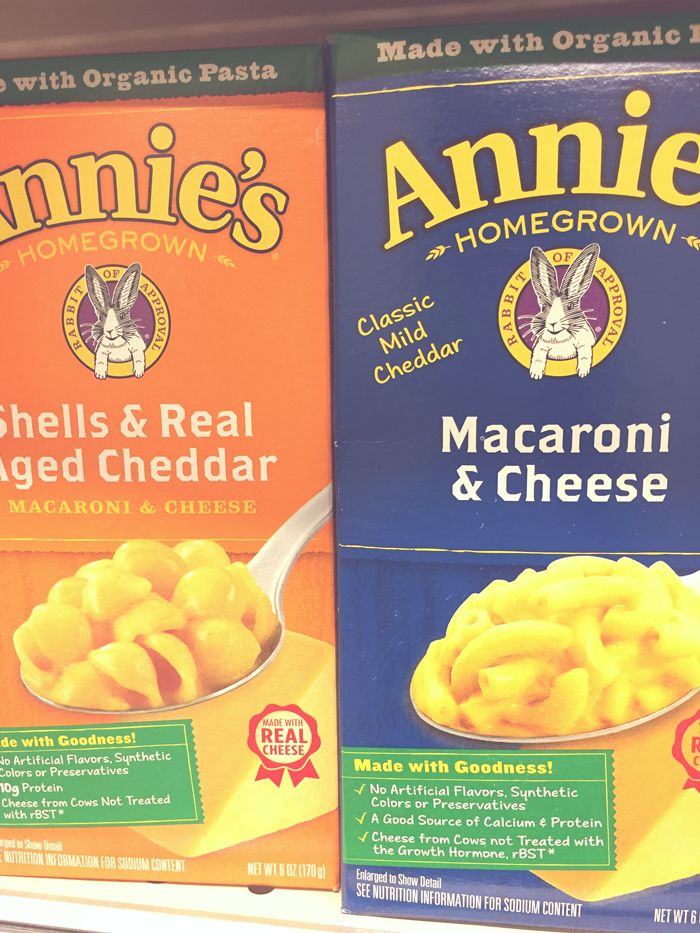 Price: $2.19
I will never outgrow Annie's.
Rice Ramen Noodles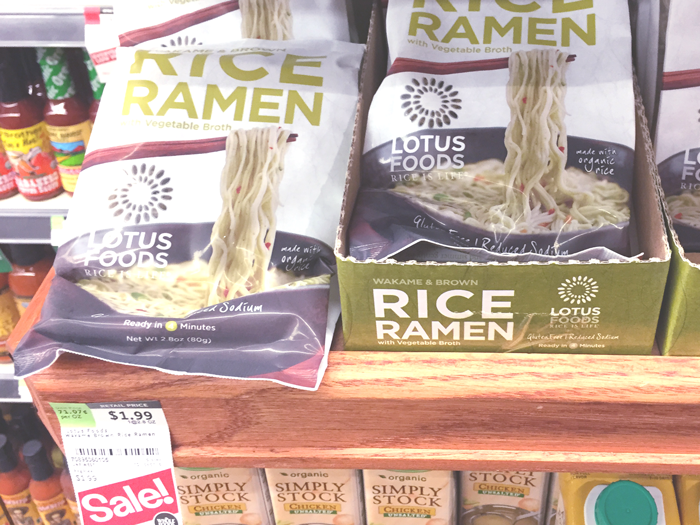 Price: $1.99
Whole Food's gluten-friendly response to ramen noodles.
Steaz Iced Beverages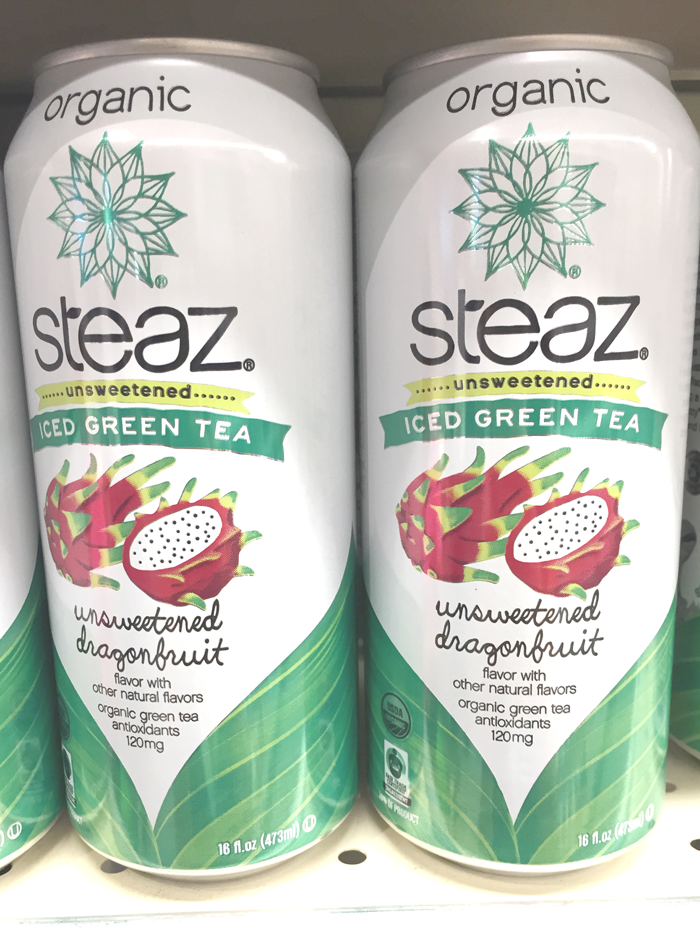 Price: $1.79
These are fun because they come in so many different flavors. (In my mind, it's just organic Arizona Iced Tea, but I can get on board with that.)
Kind Bars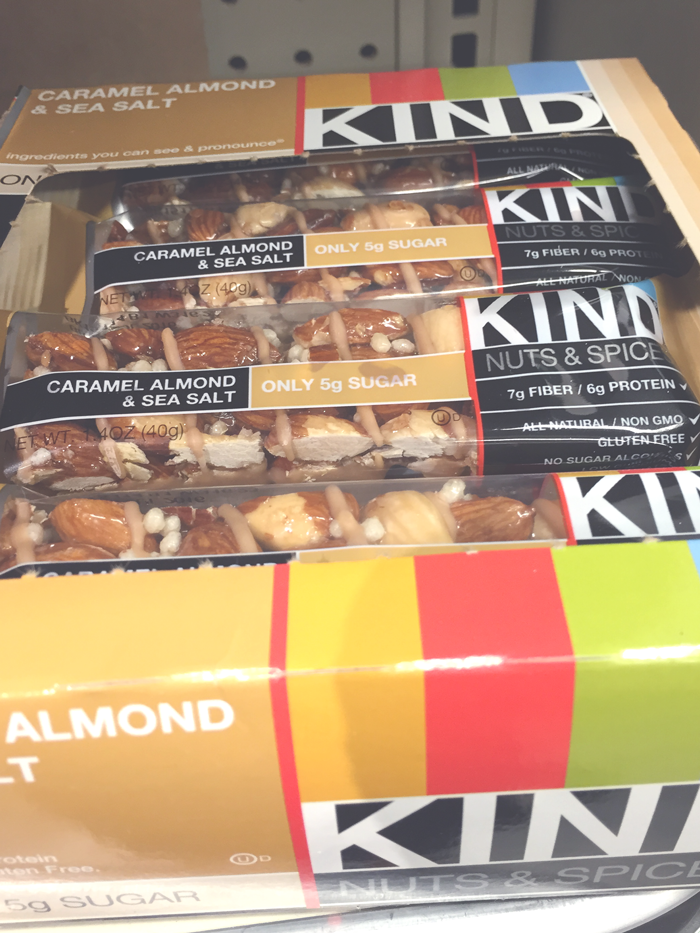 Price: $1.59
Siggi's Yogurt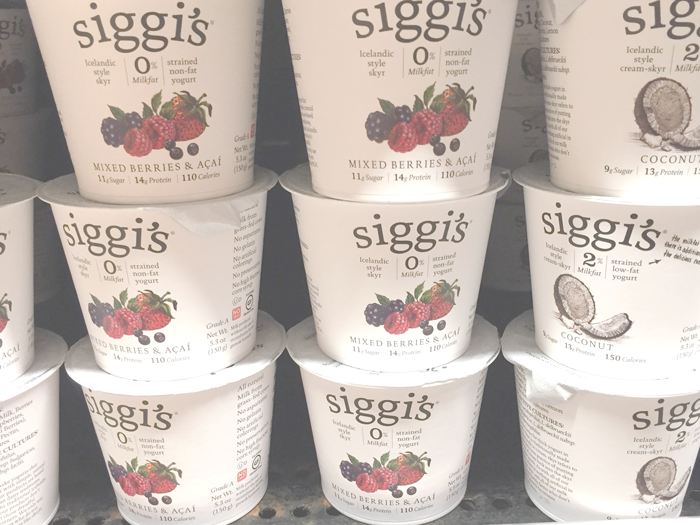 Price: $1.79
I use yogurt as a substitute for everything. It's breakfast, it's lunch, and I use plain yogurt in any dips I make (spinach and artichoke, buffalo chicken dip, and even a tiny spoonful in your guacamole is delicious).
Chocolate Xoxox Belgian Chocolate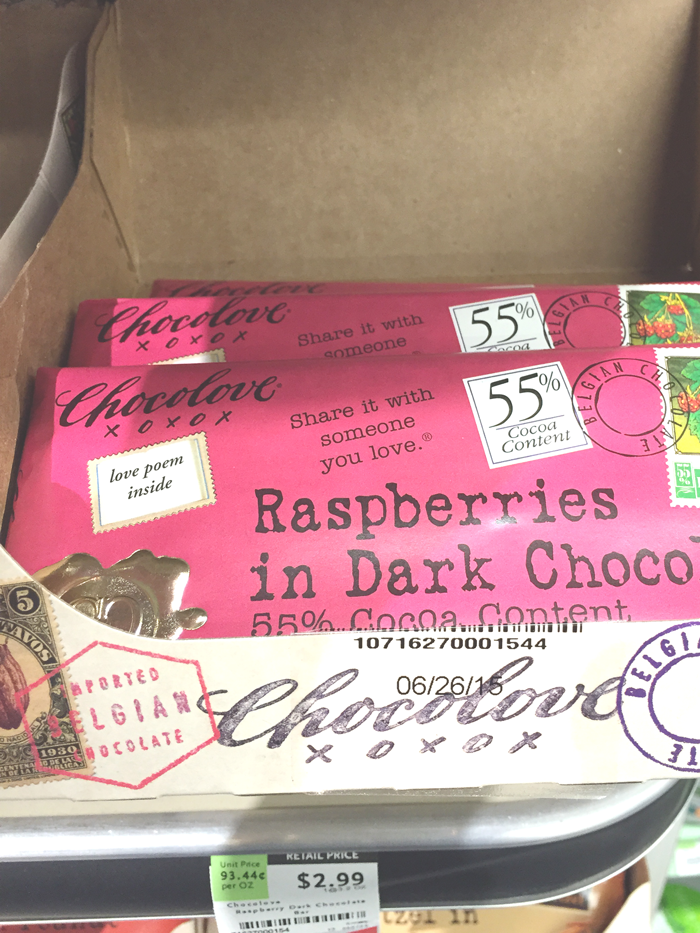 Price: $2.99
Personally, I prefer my chocolate sans love poem, but it does look pretty good.
Tazo Iced Teas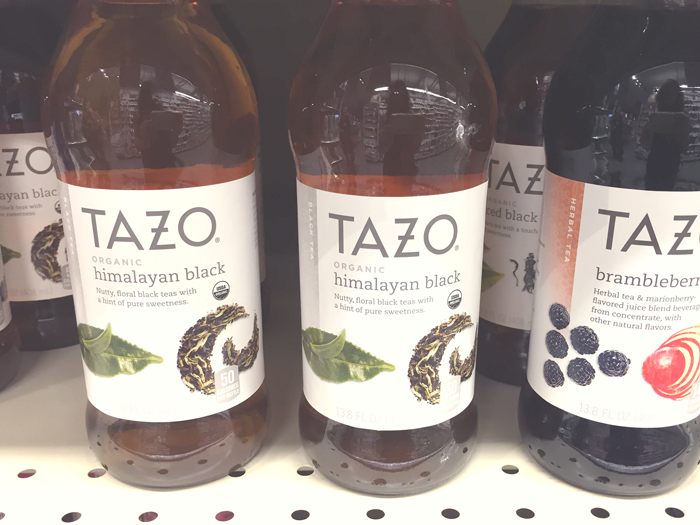 Price: $1.49
Tazo hot teas are such a luxury to me, and apparently, you can buy there iced ones for under $1.50, which is a success, considering a box of their tea is well over $5.
Whole Foods Fruit Spread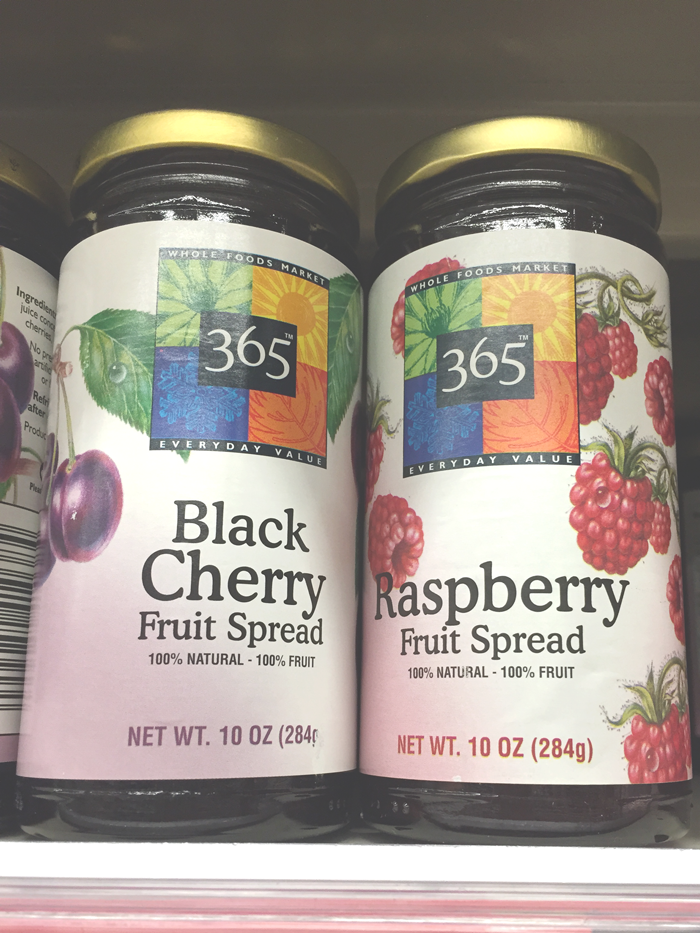 Price: $2.19
Because heaven forbid we just call it "jam."
Whole Foods Italian Sparkling Water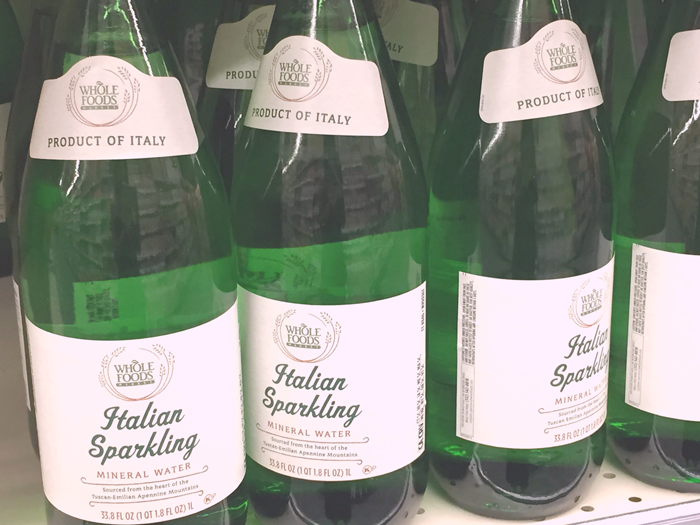 Price: $1.99
And, unsurprisingly, Whole Foods has their own taken on Pellegrino. I exclusively buy the 89 cent seltzer at the grocery store, but I like the way a bottle of ~fancy~ sparkling water looks on the kitchen table, or counter sometimes. It's a $2 way to spruce your kitchen.
Maya Kachroo-Levine is a writer and editorial assistant at The Financial Diet. Send her an email at maya@thefinancialdiet.com or follow her on Twitter.
Image via Flickr