17 Women On The "Uniform" That Keeps Getting Dressed Cheap & Easy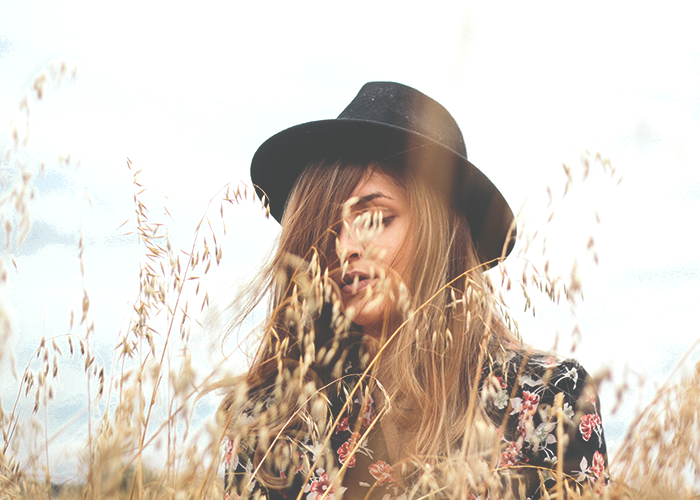 My life consists almost entirely of talking about how much I love fashion, carefully collecting and curating a closet full of clothes I absolutely love, then somehow standing half-naked in front of my mirror every morning wondering what the hell to actually wear.
The truth is, no matter how much I will myself to toss on one of my ~super cute~ outfits at 5am when I'm freezing and generally miserable about the day ahead of me, no article of clothing gets me truly excited to get dressed and out the door.
But from what I've heard, the concept of having a uniform — a particular style of outfit that you base your entire wardrobe around, and default to wearing every day — can make getting dressed quicker, easier, and even cheaper. Think about it — buying only the tried-and-true staples of outfits you know you'll look and feel good in is a good way to cut down on your experimental impulse shopping, and cut all of the "I've never worn that once" items from your closet (and your budget).
As someone who is, in general, a huge fan of fashion and personal style, I'm not sure if I'm ever going to be a "uniform" person — but I do see the value it has in making your getting-ready routine much quicker and simpler. I get hella experimental with my clothing, and that is something that is really fun for me – but at this point in my life, I'm starting to wonder if I need to take a hiatus from creating wacky outfits, and focus more on doing anything possible to help me pinch pennies and shave minutes off of my busy routine.
To find out if the idea of adopting a "style uniform" is something I can get on board with, I decided to ask a bunch of women in my life if they have a uniform, and find out why it works so well for them. Here's what all my ladies had to say.
1. "So, so simple. Dark-wash jeans, tank top, cardigan
. Many reasons: for one, my office is often chilly, so I like to have a cardigan year-round. But I'm very sensitive to heat, and (tmi) but have a bit of a sweating issue, so I hate long-sleeves and tee shirts where I can maybe get pit stains. Tank tops keep me cool where I need to be, and cardigans keep me from getting chilly. And it is just an easy outfit. I'm allowed to wear jeans where I work, and I'm lucky because they're so comfortable. I live in this outfit – I have probably 20 cardigans." – Elena
2. "I have a uniform that I do variations of to keep it interesting. Basically, it is skinny or straight-leg pants (either jeans or trousers
depending on the day), a t-shirt (really any color or material, as long as it is plain, but I gravitate towards white, gray, pink, and green), and a sweater over it. Any sweater, depending on the day, a cardigan, a pullover, a really chunky, warm one, a thin one. It is just a three-step outfit and I wear it most days. But I like to have fun shoes, that's where I don't have any rhyme or reason. Sometimes it is sneakers or trainers, sometimes heels, sometimes boots." – Taylor
3. "100% tights
and a dress is my default. If I have nothing to wear, I always go back to a pair of tights and a mini dress. I have a bunch of different styles of dresses, and I sometimes go for more opaque tights or more sheer or maybe patterned depending on what matches the dress best. I pretty much only feel confident in a dress, it is my power outfit so I'm pretty much known to be wearing one every day. Like, Zooey Deschanel chic." – Molly
4. "My uniform changes with the seasons, I'm very much into fashion and all the different looks. Right now, it is pretty much a really girly blouse
, a pair of skinny pants, ankle boots of any kind, and a longline blazer. It translates from day to night well and always looks classic and beautiful. It has been especially good this autumn, because the weather has been odd so I can keep the blazer on all day if I need to since it isn't too bulky, like a thick sweater or a coat. But I can also take it off if it is warmer and still look pulled together underneath because I have a blouse as opposed to a t-shirt or cami or something." – Bree
5. "I'm all about the classic 'giant oversized sweater and leggings
' look right now. Call me a basic bitch, but I find ways to change it up with shoes. And usually layer something lighter underneath in case it gets too warm." – Rebecca
6. "Lately I've been going almost every day in a shirt dress or t-shirt dress because they are so casual and comfy. And I've been wearing nicer, more structured shoes to kind of keep it more adult and professional, like loafers or a good pair of flats
instead of making it too casual by wearing boots or sneakers or something." – Fiona
7. "Every day, leggings. And some top that covers the butt. Oh, and a scarf
." – Emily
8. "I work in a very traditional office setting, but definitely am not the pencil skirt type. I prefer a flowy-ish style dress with a belt to make it look a little more put together, and tights. It is a simple formula. Dress + belt + tights + pumps
. It makes me feel powerful 100% of the time. I work with mostly men and I don't like to hide my femininity at the office. I'm all about the dress and heels life." – Chrissy
9. "This time of year, I have a layered uniform. Jeans, tank, blouse, sweater. I like when the collars of my blouse peek over the top and bottom of my sweater, and I like that I can add/remove a layer depending on the weather, because I live in a place where it is 20 degrees in the morning and then like 65 by noon." – Arianne
10. "I pretty much live in jeans and a leather moto jacket
. Any wash of jeans, any top (blouse, t-shirt, sweater, etc.) and the leather jacket over it." – Jazmine
11. "I'm most uncomfortable with my midsection so I'm really into skinny pants with an oversized, boxy top and some sort of little coat or jacket on top. That's my every day. And always a really fun necklace, I'm the queen of statement jewelry
." – Jess
12. "My uniform is just gray. I love it so much. I have so much clothing but it is like 99% gray. Which is fine because it all matches and always looks good." – Alyssa
13. "When joggers became a thing I was like 'yasssss' because I work in a business-casual setting but get sick of jeans and don't love other pants either, joggers
basically feel like sweatpants but look really cool and stylish paired with a fun top and heels. That's my every day, I have so many different types of comfy joggers and track pants that actually work in my office." – Madison
14. "Every day — well, every weekday at least — I default to black tights, an A-line skirt, a slouchy sweater, and boots. It is my most comfortable outfit style, I have so many different combinations, and I always feel like myself in it. I have a weekend uniform too — jeans and a tee, or like, flannel PJs." – Lisa
15. "It is officially Fall so my uniform is: black leggings (thicker ones or fleece-lined ones, because it is cold in New England), a long sweater, a really big fluffy scarf, a pair of boots, and a pea coat. Bless the pea coat." – Kayla
16. "I love a good vest this time of year. Jeans, flannel, and a vest. Sometimes a scarf. It is the perfect amount of warmth for right now, because obviously soon I'll need a big heavy coat. The J. Crew vests are so nice, I think I have like three colors and I rotate them throughout the week with different flannel shirts. It is definitely my 'look'." – Annie
17. "I probably have a thousand striped shirts, black and white. I wear one most days with whatever bottoms. I love striped tops more than anything, they are classic and always look good. If I don't know what to wear, I always wear black and white striped and leggings or jeans." – Bianca
Mary writes every day for TFD, and tweets every day for her own personal fulfillment. Talk to her about money and life at mary@thefinancialdiet.com!
Image via Unsplash