20 Side Hustles That Made Me Money Before I Had A Degree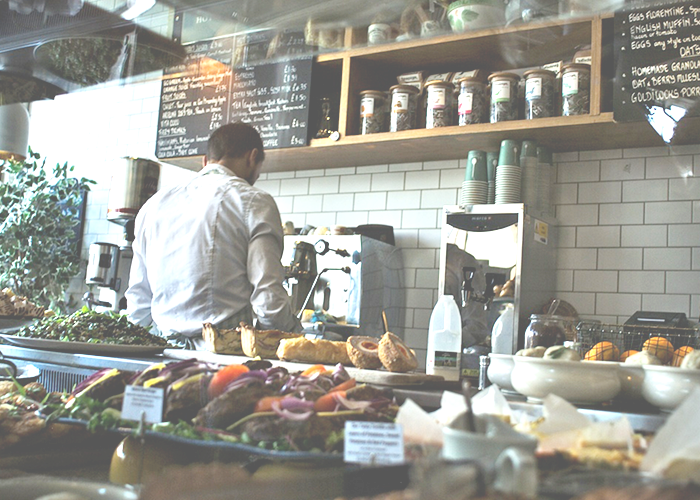 I was telling a friend the other day how funny it was that I almost became a Secret Service Agent once (he didn't believe me, but it's totally true!), and I thought it might be funny to list out all the jobs I can remember doing over my lifetime. Hopefully, it'll spark some good ideas for any of you looking for a change in employment soon. This post is the second part in a series, and the first post discussed all the jobs I had after college. For this post, here are all the jobs I had before I got my degree. (It should be noted that some of these jobs were in the 90s, so even though the side hustles are still relevant, the payments may not be realistic.)
1. Babysitter ($5/hour) — This was the first job I ever remember doing, and I did it all across the U.S. and even into Korea when we lived there, which is pretty weird now thinking about it, because I was only like 13-17 back then and didn't have a CLUE about how to watch kids.
2. Lawn cutter ($5-$20/lawn) — Okay I lied, THIS is the first thing I remember doing, but it only netted like $5 bucks a lawn, unless I got lucky and the Jacksons happened to need my services at the time, which brought in a cool $20 a pop — it was like hitting the jackpot!! They were always looking out for us young hustlers.
3. Pet watcher/walker ($10/day?) — This was one of the easiest and most fun ones. You go in once in the morning, afternoon, and evening, give them some food and clean up any messes/poo/pee (when dealing with cats), or you go on a nice walk! The idea of getting PAID for it was just icing on the cake, except when it rained or snowed.
4. Camp counselor ($4.75/hour?)— My first "real" job that didn't have to do with babies or pets! This was in 1996, and for an entire summer, I worked as a camp counselor/watcher of kids, and played games with them all day long and went to the pool and parks/etc.
5. Commissary vendor stocker ($800/mo) — When we lived overseas, I had a best friend who was ALLLLways trying to make business deals and hustle every which way he went. And when our parents told us to get a job for the summer, of course, we had to do it together and have some fun with it. So my friend worked out a deal with the manager of the commissary there (which is like a grocery store for military families, only often a LOT cheaper!) and snagged us a late-night stocking gig, working four days a week.
6. Day care associate ($6/hour) — I ruled that place for six weeks until someone found out I wasn't 18 and thus couldn't be in charge of kids by myself (legally). I was then terminated on the spot, even though they knew I was only 16 when they hired me! It was one of the worst experiences of my "working life" to date.
7. Bagel maker ($6.25?/hour) — For a hot week, I worked at a bagel shop until I realized the owners had totally lied to me. I had been hired to work the day shift in front of the counter helping customers and ringing them up, only to be assigned to the back room dealing with food instead of customers and working the early shift starting at 4 AM.
8. Bowling alley attendant ($7/hour) — This was one of my all-time favorites. From 10 PM until 2 AM, I was in charge of giving everyone their shoes and lanes for Cosmic Bowling. Remember cosmic bowling? It's when all the lights go out and they turn on the black lights and dance music. It was a riot.
9. Prep cook ($7/hour) — While working at the bowling alley, I'd hit up a local Italian restaurant to help them get their food ready for the evening dinner rush. I'd do this right after school from like 5 PM-9 PM, and then shoot right on over to Cosmic Bowling.
Jobs during college:
10. Book store associate ($7-$8/hour) — My first job at college, and one I did throughout my entire four years there. It was one of the BEST ways to network and meet people! In particular girls, *ahem.*
11. Gadzooks worker ($6.75/hour?) — Remember that store? If you were a raver/goth/punk, it was the place to get your accessories. I actually got hired on the spot when I walked in, and when I asked why, the manager goes, "Because you look like you do drugs." (I didn't, but I had blue hair at the time.)
12. Sandwich maker at 7-Eleven ($8/hour) — Another odd job that only lasted about a month. When you're locked in a big freezer for eight hours a day putting together breakfast and lunch sandwiches all over the place, it tends to get old fast. I couldn't take it, but my brother lasted all summer.
13. Construction site trash hauler ($8-12/hour) — I did this on and off during all four years of college breaks, as it was pretty much the easiest job to snag; there was always a need for it.
14. Timeshare sales rep ($400-$800 a sale) — You know those deals where you have to go take a tour somewhere to get a free dinner/gift certificate/prize? Well, I was the person to give you that tour, and then at the end, I would ask you if you wanted to buy one of the timeshares for yourself.
15. Stamp factory drone ($10/hour) — During the summers, I'd do temp work and got myself into all kinds of gigs. This one in particular was at a literal stamp factory where 100 of us were on assembly lines making sure all the stamps were coming out and packaged okay. It was just as exciting as it sounds, and the craziest part of all was that we weren't allowed to wear ANY clothes that had pockets in them, because they didn't want us stealing anything. Oh, and you also had to work 12 hour shifts from 6 AM – 6 PM, which took some getting used to. But then you also got Fridays off.
16. Photographer ($0 – $10/shot) — My girlfriend at the time was snapping pics for our college paper, so one day I came along with her to just hang out, and a couple days later, I randomly had my first assignment.
17. Kid shelter volunteer ($0) — I did this once a week and all it entailed was "being a kid" for a few hours and playing with all of them, which was awesome. Had it paid, I probably would have done it even more consistently.
18. Assistant photo editor ($50/issue) — After a semester of snapping pics as a photographer, the school paper promoted me to assistant photo editor, which got me more money and a better line item on the ol' résumé. It was a much bigger time commitment, though.
19. Photo editor ($100/issue?) — Another semester after that, I become the editor, which doubled my time again, and got me many other responsibilities, but also came with more pay and excitement. I even got to meet a lot of celebrities and musicians that would come through during concerts, and take their pictures! It was awesome. Moral of the story: snagging an on-campus job that is related to what you want to do after college is a win.
20. Assistant photo editor intern ($10/hour) — I then moved to NYC during my last summer in college to try and see what this field would be like in the "real world," and quickly found out it's not the same. Not only is everything super fast-paced up there, but you're surrounded by insanely smart people all around you, and it's hard to stay at the top unless you're incredibly motivated and passionate, which I only had 1/2 of (the motivated part). But all in all, it was a great experience, and it's cool to now say I worked for a magazine at one point.
To provide some context for this long categorizing of every job I've ever had, here are three lessons I've learned. (Obviously, these may be unique to my experience.)
1. No job is ever permanent, which can be either a blessing or a distraction (or both). But either way, you always have to keep your eyes open and your skills sharp!
2. As long as you're moving up in the happiness area, whichever career field that is, you're probably on the right track. And you'll have plenty of opportunities to change that too if you ever start (or want) to veer off in another direction later.
3. And lastly, I'm probably not a great example of a "good worker" as you can see from my constant and random job hopping on both lists. I'm a lot better than I was starting out, especially when I focus myself, but I definitely don't think you need to run through 40 jobs just to get to a job you're finally happy about. As long as you're consciously making moves to get to your end goals as best as you know how, I'm sure you'll get their much faster than I. Just keep following what makes sense to you along the way.
*This post is the second in a two-part series from Budgets are Sexy. The first post was published here.