The 20 Jobs I Held Down After College (And Exactly How Much They Paid)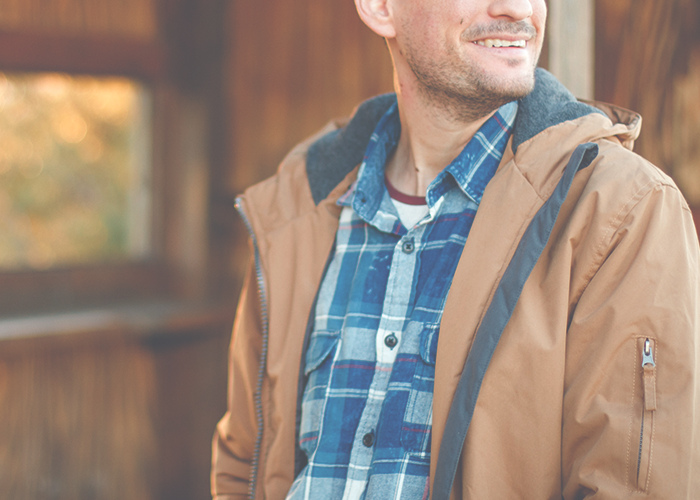 1. Boat rental worker ($10/hour) — After college, I had a hard time finding the right fit for me, because I only wanted to do my *perfect* job, so I went back into my temp-ing habits and landed a few fun gigs for my first summer out of college. And one of them entailed renting out speed boats and pontoons on our local lake from 6 AM to 4 PM on the weekends.
2. Totaled car washer ($5/car) — Then during the week, a buddy and I would drive out to a car auction lot about 60-70 miles away and vacuum/wash about 50 demolished cars a day that were soon to be put up for auction. It wasn't that glamorous at all, but it was nice to be outside during the summer months.
3. Dishwasher ($11/hour) — After washing cars throughout the day, I'd scoot my tail over to Applebee's and get even MORE wet washing dishes for them all night long. And as odd as it sounds, it may have been one of my favorite part-time gigs! You got to meet everyone who worked there on a rotational basis, and spray water all over the place while jamming out to some nice tunes. And the funniest part was that it paid more than most of the servers or other people back there, too.
4. Old Navy associate ($9/hour) — After a few months of washing everything I could get paid for, a friend of mine convinced me to work with him over at Old Navy, which I thought would be a nice change of pace. It would be a full-time job with benefits, and I could condense all three gigs into one main one at the store alongside my friend.
5. TV show PA (production assistant) ($0) — I took this job while trying to figure out what exactly I wanted to do with my life (on top of working at Old Navy), and it pretty much entailed me being the bitch to anyone and everyone on the show, talent included. I picked up coffees in the morning, served as the personal assistant to the star and made sure that she a) woke up on time, and b) was as happy as she could possibly be during filming. This sometimes meant me listening to all her boy problems and telling her everything was going to be okay. She'd then hug me in thanks, only to bitch me out a few hours later for something that was probably not even my fault. (I don't want to rat out any stars or shows here, but I will say they were pretty minor ones and that the show was produced by the same people at SNL, which was pretty neat to find out.)
6. Travel agent ($10/hour) — Once I learned the entertainment biz wasn't for me, I decided I wanted to do something that involved travel, so I could continue exploring the world while getting paid for it. (I come from a military background, so I was used to moving every two years anyway.) It wasn't until I completed a travel agent course and got hired that I realized you actually don't get to travel as much as you think you would being a travel agent. You book things for other people to go exploring! As luck would have it, my boss had a daughter who worked for Continental Airlines who helped me get a new job with travel perks.
7. Airline ticket agent ($9/hour) — I was a ticket agent/un-titled assistant manager for the next 12 months, and all I did was fly all over the place during my time off and help out customers while on the clock. It was awesome (though I never had any money once I got to all these fancy places), and then I got laid off. This was circa 2002 (so after 9/11) and apparently, Continental was hiring way too many people, so they made cuts based on who was hired last.
8. Customer service rep ($28,000/year) — After I got laid off, I decided it was time to come home to the D.C. area, and I picked up my first salaried job at E*Trade Financial where I helped customers over the phone. It wasn't as exciting as traveling the world for basically free, but it did pay better and was more "appropriate," according to my parents. It was also the very first job I had that was a 9-to-5 desk job.
9. Customer service assistant manager ($32,000/year) — After a year, I got promoted to assistant manager of one of the departments there, only to have that entire department canned due to internal restructuring two months later. But by that time, I was also dabbling in real estate stuff, and decided to go full-fledged into real estate.
10. Realtor ($3,000+/transaction) — For the next three months, I became a realtor and helped my three clients buy their first three homes, which my boss said was pretty good for a newbie in the field. I saw how much opportunity there was to make some good money there (I had made $3,000-$6,000 per transaction, and my colleagues were making upwards of $10k-$20k!), but the only problem was that I was NOT a good self-motivator, and it was way too weird to set your own hours and have all your money be commission-based. I eventually gave it up while I was "at the top" and decided it wasn't for me. (There seems to be a trend here.)
11. Customer service rep at a startup ($35,000/year) — I then answered a job opportunity on Craigslist and jumped right into my very first startup company, and realized there was this whole other world out there in the employment field. And these were places where you could dress and style your hair however you want, while having a MUCH bigger impact on the company! You'd have to do a lot more work, and be pretty flexible in other areas of the job too, but the notion of working with only four or five people instead of hundreds was such a huge change for me, and I loved it.
12. Customer service manager ($45,000/year) — After six months, I was promoted to manager of the department (i.e. just me and one other person), and I was in charge of growing it, and making sure all was well as the company grew. This lasted about a year until they tried moving me to another area where they thought my skills could be used even more (which didn't end up working out).
13. Product manager ($48,000/year?) — I was promoted to product manager and held to a "three new products a month" timetable which I failed at miserably because a) they didn't have the tech department to actually IMPLEMENT any of the products we created as a team, and b) it just wasn't my thing. I had enjoyed my customer service stuff, and I desperately wanted to get back to it. I also noticed the company was starting to putter out and realized it was only a matter of time until it eventually shut down or got sold off. One of the major downsides of working at a startup is you never know how stable they are! I saw the writing on the wall and dipped out as soon as I found my next home.
14. Customer service director ($55,000->$78,000/year) – One of my ex-colleagues at that first startup decided to go out on his own and start a company, and he offered me the job of building out his customer service department, which was something I jumped on right away. I started out with a much better salary than at the previous gig, and I didn't have to prove myself all over again, because my friend already knew how I worked. Over the years, my salary got bumped higher and higher as our company grew and grew, and all was good in the world for a couple of years.
15. Project manager (same as above, $78,000) — As times changed, we started moving away from direct-to-consumer products and more into business-to-business type stuff. So my customer service duties vanished over time, and I moved into more of a project management role, helping out with the various deals going on within the company. This job was so-so, but the benefits continued to grow like crazy, and we were bringing in millions (the company, not me), so it was a no-brainer to stay on board. At this point, I also started Budgets Are Sexy (my blog) in my spare time.
16. Graphic designer (same as above, $78,000) — My boss then found out I had graphic design skills — I majored in design, funny how it all came back to that — and I became our in-house designer, while at the same time managing all my projects. It was a nice change of pace, and everything ran smoothly until the disastrous economy hit. A few years later, I was out the door and doing more of what I loved on the side: blogging.
17. Blogger/Entrepreneur ($100,000+/year) — And now here we are today! My side "fun" project of blogging more than four years ago turned into a full-time job that saved me while my last one was going under. And after almost two years of doing this full-time and being self-employed, I'm still going strong! It's the only career that has withstood my ADD so far, and I'm pretty impressed with myself! We'll see how much longer it can go.
18. Blog coach ($50-$100/hr) — Helping bloggers grow and make money off their sites. This is one of my favorite jobs yet (outside of actually being a blogger, of course).
19. Money coach ($50-$100/hr) — Same as above, only for people and their wallets.
20. Advisor to financial startups ($100+/hr and/or stock) — Same as above, only for startups!
*This post is the first in a two-part series from Budgets are Sexy.
Image via Pexels