$25 Grocery Haul & Recipe, Vol 4.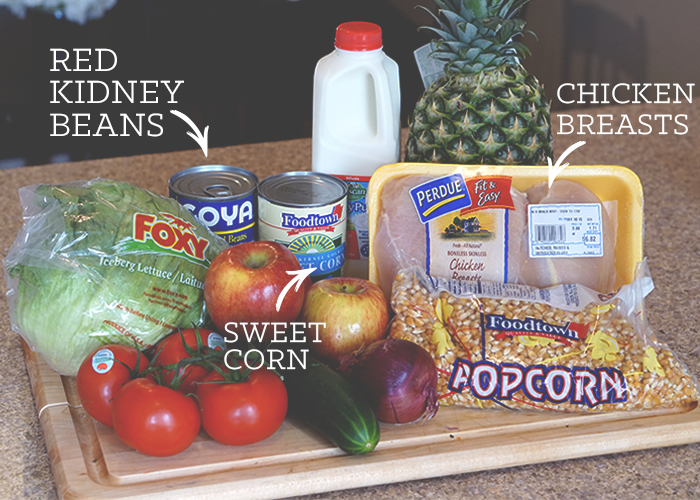 Well, this week, there is some good news and bad news on the grocery haul front. The good news is that we're under our 25 dollar budget, despite two weeks in a row of mistakes on that front. The bad news? The haul itself is a little thin. We've realized that next week we're going to have to go entirely meat-free if we want to really maximize this 25 bucks, even though we're both lil carnivores who do love a good meat product in their dinner. (That being said, there are many other, also-delicious things that can lead to a meat-y feeling meal at a fraction of the price, such as canned tuna or even, to an extent, certain beans.)
But this week, there was meat. Nearly seven dollars of it, to be precise. But we needed a lot of chicken for two chicken-based meals in a row, one (our meal tonight) which needs to serve three people. Even though we both try to limit our meat intake to around 3 oz per meal (the actual suggested serving size, apparently), we still had to forgo our usual, beloved organic chicken to get more bang for our buck. We also got a whole pineapple (we're making the chicken lettuce wraps tonight, hence the iceberg and the extra chicken), as well as some stuff for our pita pockets (featured here), and some odds and ends.
Also, note that one of our items was popping corn, which should probably be talked about. If you are not popping your corn on the stove, absolutely do. It's infinitely cheaper, you can make it exactly to your taste (as well as different every time, we often make it with a little popcorn cheese seasoning and Old Bay), and it's way, way lighter than the fake-buttery microwave stuff. Fresh popcorn is a near-nightly ritual here at TFD, and for good reason.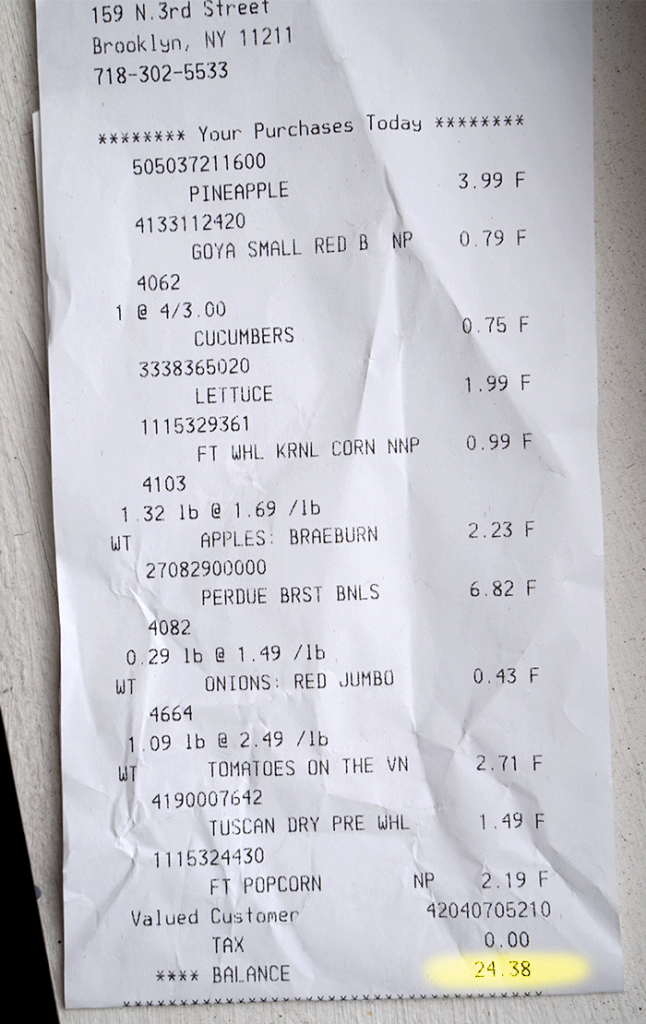 And now, to the recipe. This week it was simple DIY Greek Salad Pita Pockets. It was DIY in the sense that we set up a little mini "bar" of ingredients and made our own to our tastes, and this one had all the components of a greek salad. (We also added some garlic hummus to the inside of our pitas, along with some balsamic. Absolutely delicious.)
Pita bars are a great format, because you can really make them with whatever you have around, and (depending on ingredients), they are way lighter than a taco bar, with the same feel. We included lots of fresh veggies here, to fill our pockets up with the good stuff and use only a little of the heavier stuff, like chicken or feta.
We used:
-Pita pockets (we used the thin kind for lightness, but you can use thick ones)
-Fresh mixed greens
-Ripe tomatoes
-Red onion
-Kalamata olives
-Pepperoncini
-Chicken breast (olive oil, salt, pepper)
-Feta
-Cucumbers
-Garlic hummus
-Seasonings (balsamic, olive oil, etc)
To make it, we simply seared off the chicken breast in a little olive oil, after seasoning it on both sides with some salt and pepper. (A nice, goldeny-brown crust on either side is what you're looking for.) We chopped the rest of the ingredients and put them out on a cutting board, along with our seasonings, and made the pockets as we went! It couldn't be more simple to put together, particularly for feeding a large group (though there were only two of us), and literally every ingredient can be replaced/substituted to suit what you like or have on hand.
But the greek salad version IS delicious, so give it a try!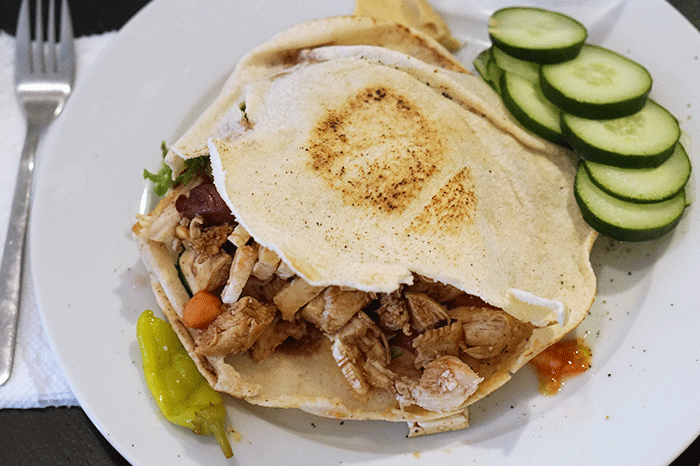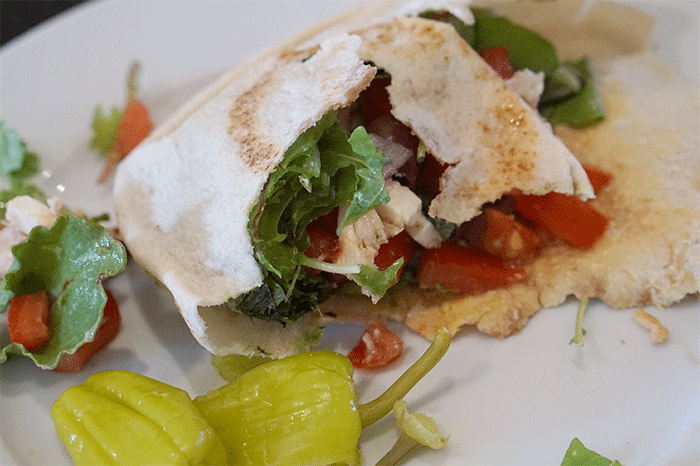 (A pita, post-nom.)