3 Cheap, Easy Weeknight Recipes That Are Even Better As Leftovers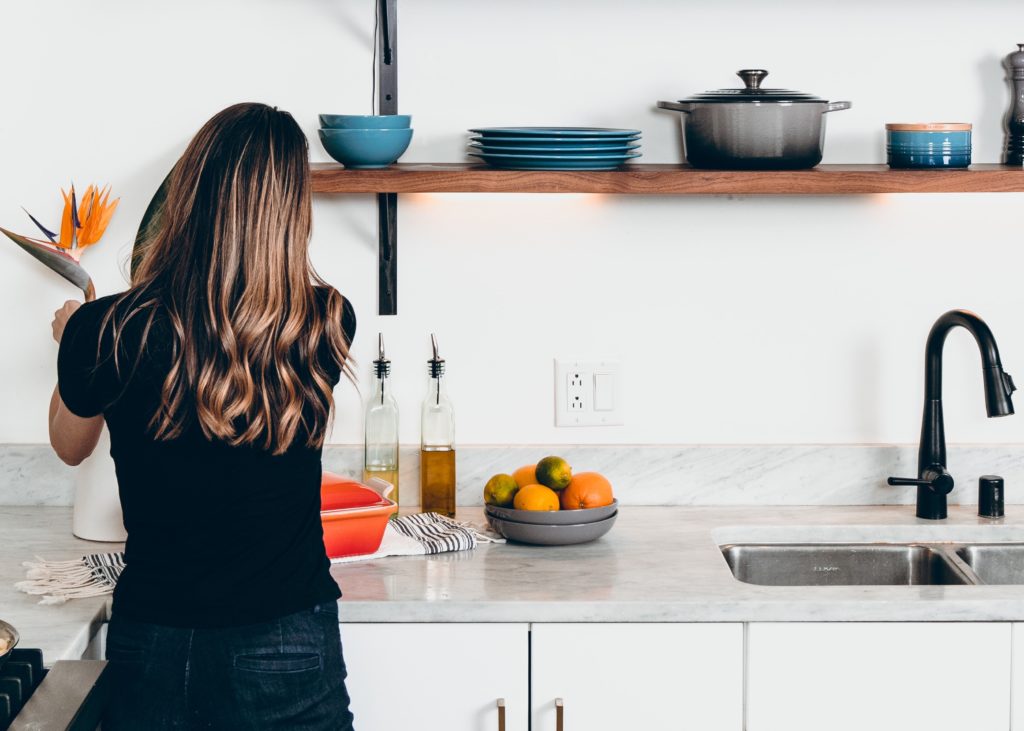 Leftovers never bothered me; they save money, time and if made correctly, can taste even better the next night. 
People are often leftovers-averse if they have had a bad bout of food poisoning or are sick of reheating over cooked pasta. I created a few weeknight staples that are warm and comforting at this time of year and let me sneak in an extra episode of Netflix, since they can be prepared ahead of time. Here are three recipes that even the most amateur chefs can make that will not only last for a few days, but get a little better as the flavors sit. Enjoy your meal, and all the free time you'll have not having to cook. 
How I make one meal a week
A few quick rules with leftovers — let the food completely cool before you package it and store it in the fridge. It is also safer to package your leftovers in individual containers to prevent contamination. And use your leftovers within 3-4 days. 
Spaghetti Squash "Baked Ziti"
Ingredients: 
1 Large Spaghetti Squash

1 lb. of spicy Italian pork sausage (substitute chicken if pork isn't your thing)

1 jar of your favorite pasta sauce 

4 oz. Fresh Mozzarella, sliced thinly 

4 tbs. of Olive oil, divided 

Salt and Pepper
Method:
Preheat oven to 400F.
Start by pricking the spaghetti squash all over with a fork. Place the squash in the microwave for 5min. Take it out, but be careful, it's hot! Slice the squash in half, lengthwise so you end up with two "boats."
Place the boats on a baking sheet and sprinkle each half with 1 tablespoon of olive oil. Sprinkle with salt and pepper to taste. Put the squash in the oven for 25min. 
While the squash is cooking, place a large sauté pan over medium-high heat. Add the remaining two tablespoons of oil. Remove the sausage from the casing (if using pork sausage) and place in the pan. Sauté until no pink bits remain. Add the entire jar of pasta sauce and season with salt and pepper to taste. 
Remove the squash from the oven. Test the doneness by shredding the squash with a fork. The squash should shred easily but not be mushy. If the squash is ready, shred all of the flesh but leave the skin intact. Divide the sauce in half and spoon into each boat. Top each half with 2 ounces of the fresh mozzarella. 
Turn your oven to broil and place the squash boats back in the oven. Leave under the broiler from approximately 3 minutes, but watch carefully as it can burn! Turn the oven off and remove the squash. Let it sit for approximately 10 minutes, and enjoy!
Vegetarian Three-Bean Chili 
Ingredients: 
1 Tbs. of Olive Oil

1 Clove of Garlic, chopped 

1 Yellow onion, chopped

3 Scallions, chopped

1 Green bell pepper, chopped

2 carrots, chopped 

3 stalks of celery, chopped

1 medium tomato, chopped

1 can kidney beans

1 can black beans 

1 can of pinto beans 

1 can (12 oz.) of your favorite beer 

1 tsp of cumin

½ tsp of crushed red pepper flakes 

½ tsp of cayenne

2 tbs of chili powder

Salt and Pepper
Method: 
In a large pot, over medium heat, add the oil. Add the garlic and onion and sauté until they are translucent. Add the scallions, pepper, carrots and celery. Season with salt and pepper. Sauté for about 7 minutes until they are tender. Add the tomato and sauté for another 4 minutes. Add the remaining ingredients and one cup of water. 
Turn the heat down and let simmer for 1 to 2 hours. After simmering, taste for seasoning. If you prefer a little more spice, add a few pinches of crushed red pepper flakes or your favorite hot sauce. 
Red Thai Chicken Curry 
Ingredients:
1 lb of boneless, skinless chicken thighs, sliced thinly

4 tbs of Thai Red Curry Paste 

2 Cloves of Garlic, chopped, 

1 Tbs of Grated Ginger

2 13 oz cans of coconut milk

2 Green bell peppers, chopped into large, bite-size pieces

1 can of bamboo shoots

¼ Cup of chopped cilantro 
Method:
Start by placing a large pot over medium heat and add 1 tbs of cooking oil. Add the garlic and ginger and sauté for 1 minute. Add the curry paste and sauté for another 2 minutes stirring constantly. 
Pour in the coconut milk and stir until everything is incorporated. Bring the mixture to a boil and add in the sliced chicken. Boil for another 7 minutes and reduce the heat. Add in the peppers and bamboo shoots and stir. Turn the heat down to simmer and let cook for another 20 minutes. 
Serve over rice or quinoa and top with cilantro. 
Image via Unsplash
Like this story? Follow The Financial Diet on Facebook, Instagram, and Twitter for daily tips and inspiration, and sign up for our email newsletter here.