3 Go-To Recipes I Can Always Make From Whatever's In My Pantry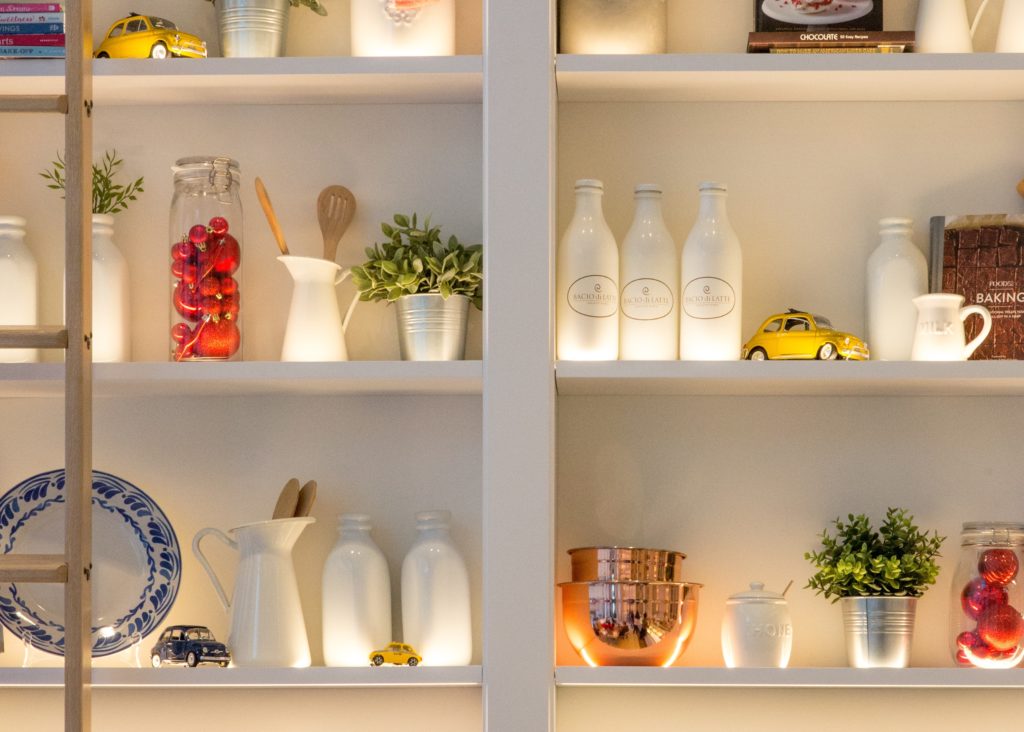 One of my greatest weaknesses is the siren song of unusual grains and pulses. Every time I visit the Mediterranean or Indian grocery stores or the farmers market, I walk away with a bag of something I've never seen and have no idea how to cook. I'll find and whip up a recipe, maybe two, before I abandon it in the cupboard because I've discovered a bag of chickpea flour or teff.
I had to face the magnitude of my low-stakes obsession late last year, when I was about to move into a new house and share a kitchen with another person for the first time since college. My collection of half-empty bags of dals and non-wheat flours filled two entire boxes. As I tried in vain to stuff them all onto a single groaning shelf, I realized they had to be eaten.
My "eat down the pantry" project
It was a daunting realization, and I knew I wouldn't be able to do it without my favorite planning tool: the spreadsheet. I use spreadsheets for virtually everything: meal planning, budget management, even article ideas for TFD. So, of course, I had to make one for my "eat down the pantry" project.
I started by making an inventory of my stash. I made a column listing everything I had and a second column listing a rough guesstimate of quantity. It was a little tedious, but knowing I had about two cups of toor dal and one cup of amaranth made me feel like I had some semblance of control over the unruly bags toppling over each other on that poor shelf. I turned on some Netflix and devoted a leisurely hour to flipping through my cookbooks and poking around the internet until I'd found a few recipe ideas for each item in my inventory.
My new, go-to recipes from pantry staples
Every week, all winter long, I planned my meals around what I had in my pantry and slowly chipped away at my stash using the recipes I'd rounded up. After a while, I grew a little weary of having my diet dictated by the spreadsheet, so I did give myself a week off here and there. But spending an entire season constructing meals around central ingredients outside my normal repertoire gave me the opportunity to try a lot of new and different recipes, some of which were better than others. In my humble opinion, these three were the best:
I don't actually remember how I wound up with a bag of mung beans, but I was less than enthusiastic about the prospect of consuming it. However, my skepticism was misplaced: this spicy, satisfying dish is outrageously easy and delicious. It's made with a lot of pantry staples, and you could easily substitute a few things to suit your fancy. It packs a protein punch, too: Mung beans boast a whopping 24 grams of protein in a 100-gram serving (chickpeas, the darling of the vegan world, contain only 9 grams).
Amaranth is like quinoa's baby sister. The grains are too tiny to make for good salads and a little too fussy for breakfast, but they're fantastic in soups – especially this one. This is another recipe that you could easily tweak based on what's in your pantry: use quinoa or rice instead of amaranth, use pumpkin or carrot instead of sweet potato, use more onion instead of leek. As long as you're generous with your seasonings and don't skip the acid at the end, the result will be hearty and delicious no matter what you do.
I ate an ungodly amount of dal this winter, and this was the best recipe I tried. One of the many amazing things about dal is that you can almost always make it with pantry staples, so it's a great option for that first night back home from vacation when you haven't been to the grocery store yet and are craving something that feels healthy. This recipe is flavorful, comforting, and easy to reheat for lunch the next day.
The benefits of putting limits on your cooking
It's summer now, and my eat-down-the-pantry challenge has long since wrapped up. My shelf is no longer collapsing under a Hoarders-esque heap, and my diet is no longer dictated by my past self's impulse buys. I won't pretend undertaking this challenge changed me on a fundamental level or taught me anything paradigm-shifting, but, as is so often the case with adulthood, I did learn something important: limitations breed creativity.
Forcing myself to stick to a limited pool of base ingredients changed the way I fed myself for a few months. I tinkered and experimented more just to keep myself from getting bored to tears and stumbled upon some new recipes I never would've tried otherwise. This same principle applies to almost any boundary. If you only have $20 of "fun money" per month, you'll become an expert at finding free and cheap things to do. If you only have time to exercise once or twice a week, you'll quickly figure out how to make those sessions count.
We are often overwhelmed by choice, and sometimes it's liberating to have fewer of them. Embrace your limitations. You might learn something from it.
Maggie Olson is a marketing professional living in northeast Ohio, who went from knowing nothing about money to being the kind of personal finance nerd who texts her friends about IPOs and Roth IRAs. She is a voracious reader, an amateur artisan bread hobbyist, and a hiker/biker/runner/kayaker. You can find her on twitter at @maggiebolson.
Image via Unsplash
Like this story? Follow The Financial Diet on Facebook, Instagram, and Twitter for daily tips and inspiration, and sign up for our email newsletter here.