3 Household Items Worth Buying Used — & 3 You Should *Always* Buy New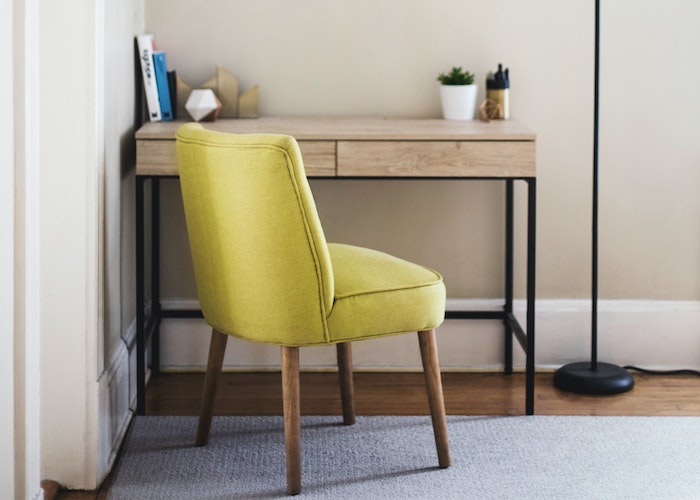 Last weekend, I moved for the third time in the past eight months. Needless to say, by now I'm an expert at packing, unpacking, and hauling boxes. I've also become some what of an expert at knowing which household items are best to buy used and which ones are worth the splurge. Whether or not you're moving, these are the household items you should consider buying second hand (while not scrimping on quality) and the ones you deserve fresh out the box
Used:
Microwave, Microwave Oven, Instant Pot and other Kitchen Appliances
Most kitchen appliances cost a pretty penny and don't lose significant quality over time, so if you're not planning on staying in one place for too long, I recommend scouring Facebook Marketplace or Craigslist for deals on any kitchen items you're looking for. Look for people who are moving unexpectedly and need to sell their appliances by a specific date—this means that they likely haven't used the item too much, certainly not as much as they were expecting, and they're likely more open to negotiation, too. 
Desks/Tables & Some Chairs
An office desk, or even a table for your dining room, is a piece that can often be found used. While the legs may have some scuffing, you can always cover this up with paint from the store and make the desk look brand-new with a thorough cleaning, too. You can also cover up any marks on the actual table by getting a table cloth, plant, candle, or other centerpiece and with those additions, the table will likely look entirely new. 
Some chairs are also great to buy used, namely desk chairs or dining chairs since these are easier to clean and you can often pick up one really good desk chair or even four dining chairs from a set of six to eight you might find on sale.
Lamps
Lamps are another great item to buy used; I haven't bought a new lamp in a number of years, now, and buying used means I can re-sell when I need and buy a new lamp to fit my new aesthetic or environment when needed. I find that lamps typically come in good condition and are easy to clean up or position in such a way that the lamp always looks new in your home. 
New:
Mattress
Along with the hygienic incentive, a mattress is an investment in your sleep, your posture, and your body. Buying a new mattress, one that you know is genuinely excellent, is important and worth spending money on. You're going to spend more time on your mattress than with any other piece of furniture so this is one that you should consider picking up new. Not to mention, getting a new mattress versus a used one lessens your risk of exposure to bed bugs (and if you're from a larger city, you'll know that bed bugs can be a huge — and extremely costly — problem.)
Lounge Items
If you're looking for a couch, armchair, or other lounge chairs, it might be better to consider getting this new. While there are plenty of deals on used sofas, the truth is that it can be tough to pick up a used piece that a complete stranger used when you're about to lounge on it 24/7. You have no idea if the piece is coming from a smoke-free or pet-free home so unless a friend of yours is moving and selling their furniture, I'd stick with buying these new. 
Home Décor
There are a lot of stunning home décor pieces you can buy used, but it's often a hit-or-miss. This is because it can be tough to tell how long someone has had a particular item and, as such, it could break on you sooner than you expect. It's also hard to find decorative items that are used and also match your aesthetic or place. While it's not impossible, it's worth investing in new décor that you love and can take with you on future moves. Not to mention, buying home decor new also always you to customize your place and make it more personalized to reflect your taste (remember, home decor doesn't have to be "expensive" to be new. Check out these 5 room refreshers under $20, here!)
***
Not all these items will be a complete hit used or new—it all depends on the seller, the quality of the product, and of course the price point you've been able to negotiate it down to. But, I've had a lot of luck investing in the pieces above versus buying many others used and with so many people moving and constantly in-flux this year, hopefully, this helps score some furniture deals.
Keertana Anandraj is a recent college grad living in San Francisco. When she isn't conducting international macroeconomic research at her day job, you can find her in the spin room or planning her next adventure.
Image via Unsplash