3 Recipes For An Incredible Weekend Dinner With Friends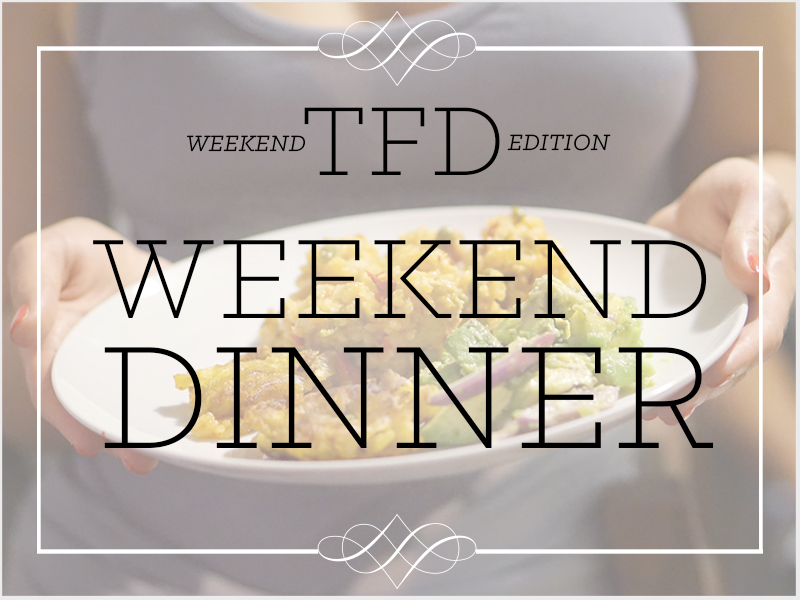 Last night, Chelsea and I went to a friend's apartment for a delicious home-cooked meal. There was much drinking, nibbling, eating, taking, and laughing, and it was just what I needed after a long and busy week. Our host was kind enough to share her traditional Cuban recipes — learned from her mom! — and allowed me to photograph the spoils of our Friday night meal.
It was the kind of meal, shared together over the course of a long evening, that would be a perfect one to recreate on a weekend night with a few of your close friends. Select a main dish that benefits from cooking on the stovetop for a significant amount of time, which will afford you plenty of time for pre-dinner snacking and drinking. Have guests bring wine (or ingredients for a cocktail) that pairs well with what you're serving, and turn on a themed playlist to get the night going.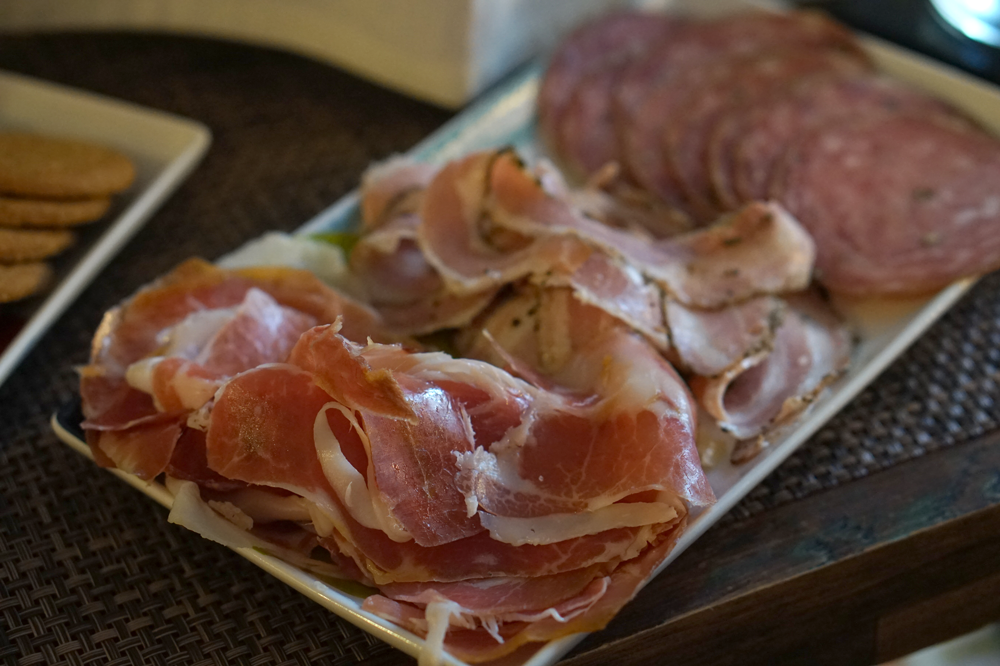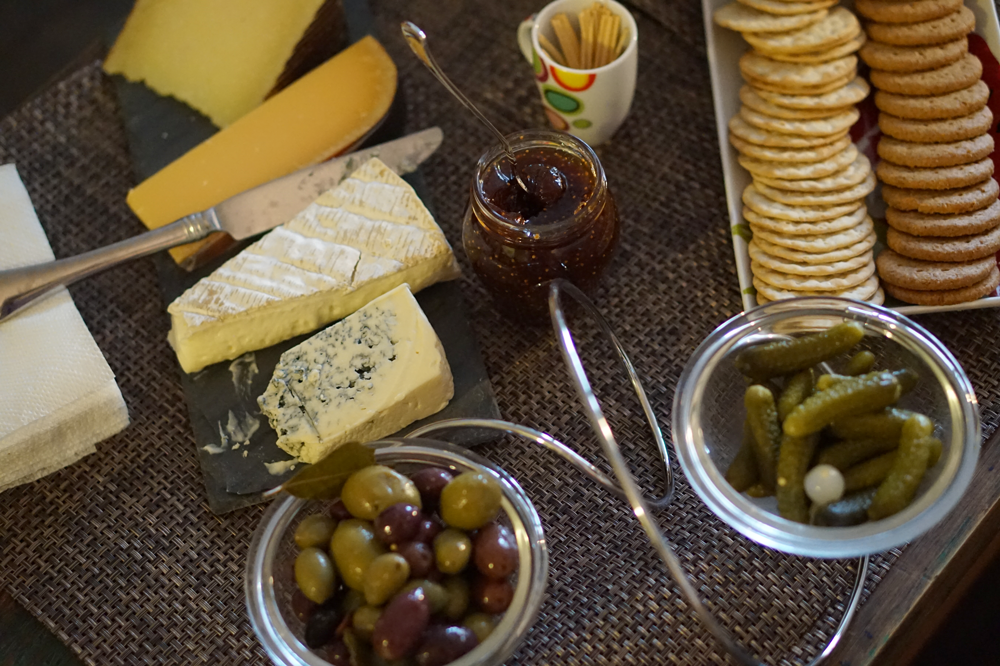 Keep the starters and the drinks simple, and go a little nuts on the main meal. We started with a cheese and meat board, crackers, bread, olives and pickles, and sipped on glasses of vinho verde with fresh pear slices that we chilled in the freezer. For dinner, we had creamy arroz con pollo, perfectly crisp tostones, and a refreshing avocado and red onion salad.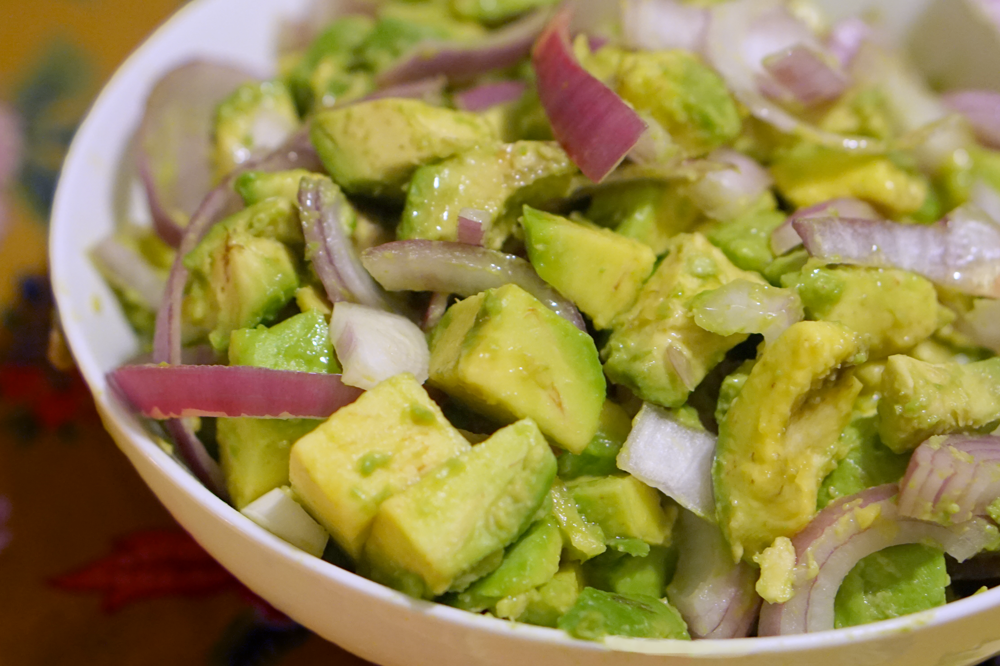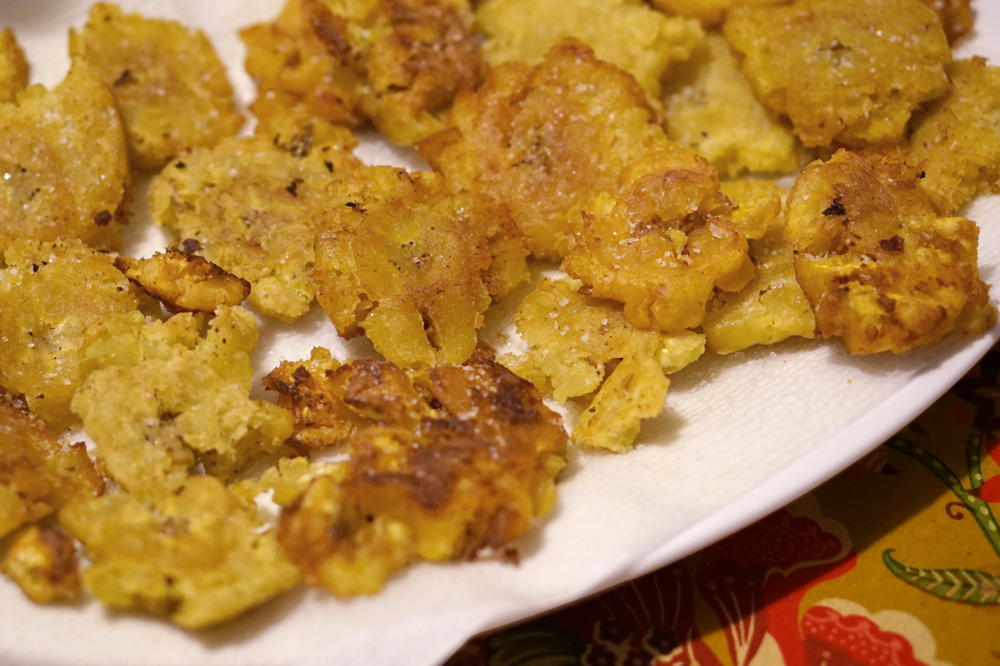 Here are the recipes below:
Arroz con Pollo
What you'll need:
4 cups Paella rice (or any form of short grain rice, sushi rice works too)
1 pack chicken breast (optional – skinless thigh and leg)
2 cubes chicken boullion
1 small can of green peas
1 8 oz bottle roasted red peppers
20 garlic cloves
1 can tomato sauce
1 green pepper
1 large white onion
1/2 cup olive oil
White cooking wine
Lemon juice
Salt + pepper + garlic powder
Powdered yellow food coloring (optional)
Sofrito 
Chop green pepper and onion into large chunks
In a food processor, combine garlic, green pepper, onion and two tbsp olive oil
Set aside
How to prepare:
Season and cut chicken (2-4 hours ahead of time is preferable) in lemon juice, salt, pepper and garlic powder
Prep rice — wash and rinse a few times, then soak in water. Optional — add food coloring.
In large deep pan, brown chicken in olive oil (keep all oil)
Add 2 tbsp of the sofrito
Add tomato sauce, chicken boullion, peas and roasted pepper WATER ONLY (set peas and peppers aside for later)
Let it cook for 15 mins on MED – LOW heat, then raise to HIGH
Drain water-soaked rice and add it to the pot
Add 2 cups of water
Add 1/2 cup of white wine
Cut peppers into thin strips, add to the mix
Mix well and boil
Once it boils, set stove heat to LOW and cover for 20 mins or until rice is soft and has absorbed most of the liquid
Mix in canned peas with a fork, add salt and pepper to taste
Cover again, and let it cook for 10 minutes on VERY LOW heat
Tostones (savory plantains)
What you'll need:
Green plantains
Vegetable oil
Salt
How to prepare:
Cut plantain in cylinders (about two inches thick)
In a fry pan, heat oil on high
Fry plantains lightly on both sides, set aside
In a plantain masher, flatten out the plantains
Refry on each side for three minutes
Add salt on separate plate
Avocado and Red Onion Salad
What you'll need:
1 Florida avocado or 3 Hass avocados, sliced in chunks
1/4 small red onion, sliced
1 tablespoon extra-virgin olive oil
1 tablespoon red wine vinegar
Salt and freshly ground pepper
How to prepare:
 Arrange the avocado slices on a platter and top with the onion. Drizzle with the olive oil and vinegar, and season with salt and pepper. Serve right away.
If you are cooking for just a few, that's fine, but if you're cooking for a group of people these helpful links are ones worth considering when throwing a dinner party. After all, the goal is to make it as stress-free and budget conscious an affair as possible, and these resources can help!