4 Steps I Used To Turn My Side Hustle Into A Career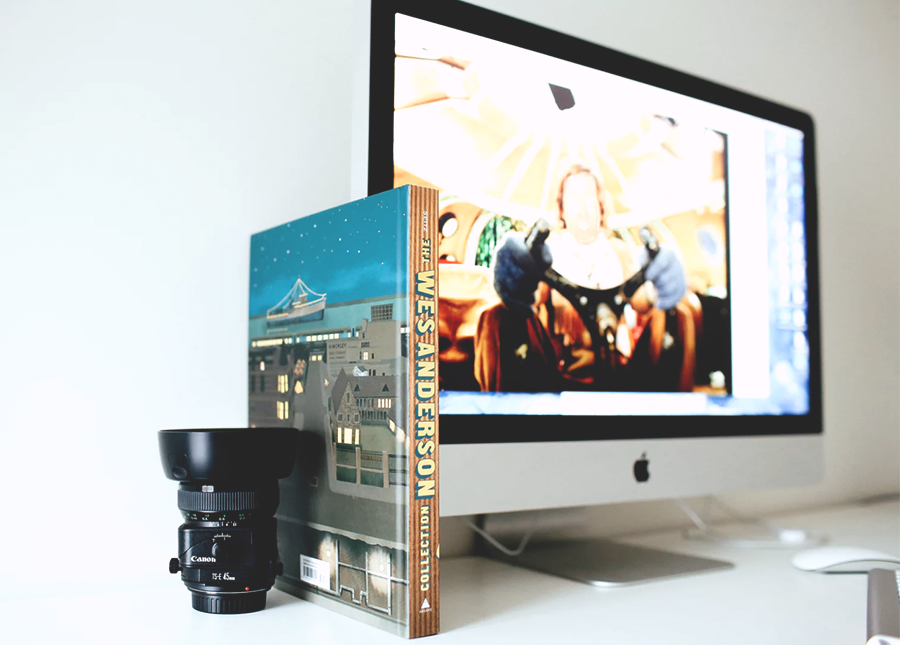 It's taken a move across the country, five years of job hopping, and a serious mindset change to get where I am today: having turned my side hustle of freelance writing into a full-time job. In the last year and a half, I've become a content marketing consultant. I'm self-employed, work from home, and am my own boss. I'm able to do something I love — and am good at — while enjoying my life.
It wasn't always this way, though. I've been doing freelance writing for more than six years, but it was only in the last year and a half that I was able to take this leap. While there's no one-size-fits-all blueprint that works for everyone, there are a few things anyone can do to take their side hustle to the next level, or start one and get on that track. Consider how my experiences can help you find the success you've been waiting for.
1. I Stayed With Jobs for Longer Than I wanted
I am a big believer in doing what fulfills you. In some cases, however, it may be wise to "stick it out." A big part of why I can do what I do now is because I stayed with jobs long enough to learn something — even when I didn't want to be there. I've written about this before, because I was a job hopper. I found that after a year or so I'd start getting bored in the position.
Through my "job hopping," I learned a lot. I worked for companies of all sizes, from 75 employees to 3,500 worldwide to just 10. I've been a big fish in a small pond and a small fish in a big pond, and in every single job, I learned something I use now to make my side hustle work. For example, I still organize certain tracking docs the exact same way I learned to do so at my very first job. This is a simple example, but you can glean insights from bosses and managers, learn about creating processes and managing employees, and so much more.
A good rule of thumb is to stay at a job for at least one year. Not necessarily for your resume—job hopping is accepted and expected — but for skill development. When you start complaining to yourself or others, ask yourself: What more can I learn in this role? Make a list and focus on that when you hear the nagging voice in your head. When the time comes, you can leave a better employee and more prepared to start or grow your own side hustle.
2. I Said "No" To More Opportunities
It's hard to turn down money, especially as a freelancer when more work is always the goal. However, turning down projects that aren't suited for your skill set, don't pay well enough, or are of little interest to you only ties up the little time you have. My career coach once told me that saying no to something opens me up to receive an even greater opportunity. From that moment, I've kept this mantra in mind and every single time, I see it work.
It took a long time for me to start saying no to work that didn't benefit me (a really long time), but it has directly correlated with my business taking off. I went from doing a small amount of freelance writing each month, making side cash for play money, to maintaining the same writing jobs plus working with another three to five consulting clients at a time.
3. I Changed My Mindset
For many years I flip-flopped between maintaining freelance and letting it all go. Picking it back up, and then dropping it again. I realized that this was merely a mental block. Rather than seeing this work as a way to expand my experience and do more of something that I'm good at and enjoy, I saw it as a chore—one more thing I needed to get done in an already-busy day.
This was reinforced a few months ago when a friend was telling me that she recently changed her inner dialogue from, "I have to get all this done today," to "I get to do all of this today." That struck me—I needed to make the same mental switch.
It may sound "woo-woo" or out there, but I'm serious when I say mindset changes like these make all the difference.
4. I Committed to the Work
I stopped flip-flopping. I no longer saw my side hustle as a burden, but as a valuable way to take control of my income, stop working for bad managers, and finally build the business I never knew I wanted. As opportunities came in, I jumped at the chance to get on the phone and sell myself (not something I ever liked doing before). I was excited about the potential for more work and where it would take me, and subsequently, more work kept coming in.
I'm now preparing to make big resolutions for the New Year and am all in. Committing to this work has made it possible to not just manage the heavy workload, but truly enjoy it. I'm excited about what's to come; to scale the business and what I offer, set lofty goals to motivate myself, and see how I can grow in my work.
Now It's Your Turn
If you're already doing freelance work on the side, ask yourself: Do I want more? If so, consider what may be stopping you. Do you see your side hustle as a burden? Should you expand your product or service offering? Do you simply need to make more time for the work you currently do have? This will help guide your next few steps toward turning your work into a part-time or full-time job that you love — and make money from.
If you don't have a side hustle yet, check out one of the most comprehensive and helpful lists I've found on the topic: 105 Side Business Ideas You Can Start Today. I believe everyone can and should make their own way and take control of their finances, and starting a side hustle is your first step in that direction.
When you know what you want to do, just start. The business plan and trajectory may not be immediately clear, and that's okay. My side hustle unfolded over many years, and without much of plan, and it can happen that way for you too. Assuming you're not relying on the income, you can test different ideas to see what sticks, and then invest time into what fulfills you the most or helps you reach your financial goals. Soon, you'll be a business owner, debating awesome business names and telling others how they can replicate your story.
Jessica has been writing for more than ten years and is currently a full-time blogger. She is also an ACE Certified Personal Trainer, NASM Certified Fitness Nutrition Specialist, and the owner of her own personal training business, Honest Body Fitness in San Diego. She's written for Shape, MyFitness Pal, Reader's Digest, AARP, SnapFitness, 24 Hour Fitness and more. Follow her on Twitter, Facebook, and Instagram for health articles, workouts tips and more.
Image via Unsplash