5 Deliciously Filling Meatless Monday Recipes Even Carnivores Will Love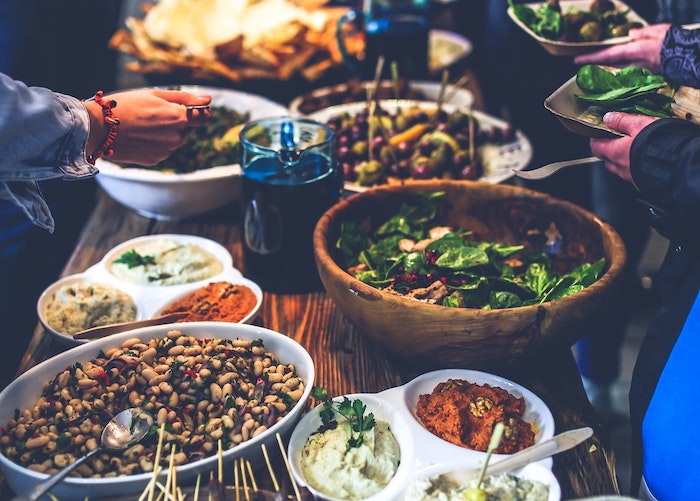 Whether you're vegan, vegetarian, or you just want the occasional break from being a carnivore, there are so many delicious meatless recipes to choose from, beyond tofu and lentils (but like, tofu and lentils are also delicious).
Because so many of us are on the meatless Monday train, we thought we'd round up some of our favorite affordable recipes for your Monday night dinner.
This recipe from Yummy Yatra is so deliciously creamy and savory, and the red pepper gives it the perfect kick. Check out their Instagram page for even more vegan recipes!
We're obsessed with everything on CUBBin the Kitchen's page, and this vegetarian curry is no exception. You can check out the full recipe on their website.
Sautéed garlic, mushrooms, and asparagus — we're drooling over this recipe from A Wholesome New World.
A plant-based Impossible Burger with vegan cheese and mayo. Yum! Check out the Plant-Based Junkie Instagram page for delicious vegan junk food recipes. We're into it.
Savory mushrooms with sauteed onions over a bed of silky mashed potatoes? Thanks, we love it.
Image via Pexels
Like this story? Follow The Financial Diet on Facebook, Instagram, and Twitter for daily tips and inspiration, and sign up for our email newsletter here.