5 No-Knead Bread Recipes For Amateur Bakers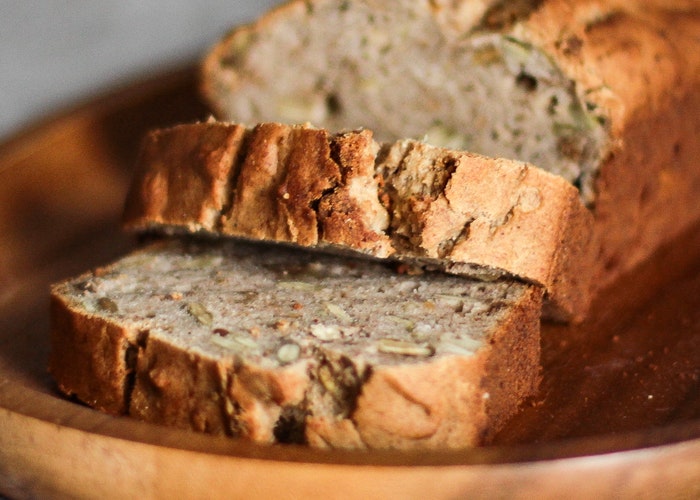 You don't have to scroll very far down your Instagram feed these days to find a beautiful, round loaf of sourdough or a buttery brioche or some artfully decorated focaccia — you get the idea.
We're collectively baking our way through these strange times, and even if you're not the best dough-slinger in the kitchen, there are benefits to baking.  As one of our readers put it: "It gives me a reason to interact with others by sending photos, talking about recipes, and even teaching people…That aspect makes me feel like I'm doing something helpful for loved ones, even if I can't be there physically."
We agree. And if you want to hop on the breadwagon 🙃but you're not the best baker, start with these affordable, no-knead recipes for beginners.
The best part about this recipe is you don't need anything fancy. It doesn't call for yeast or specialized flour. You only need:
3 cups regular flour⠀

1 tbsp baking powder⠀

Pinch of salt⠀

1/4 cup honey ⠀

1 bottle of 12 oz beer ⠀

6 tbsp butter, cut into pieces⠀
You'll want to read the full recipe for instructions, but it's pretty simple and follows the same process as most baking recipes. Mix together your dry ingredients, add your wet, then pour the batter into a loaf pan and bake.
If you're in the mood for something sweeter, try this spin on classic banana bread from Epicurious. You'll need:
4 tablespoons unsalted butter

1/4 cup light brown sugar

2 eggs, lightly beaten

3/4 cup whole wheat flour

3/4 cup and 1 tablespoon all-purpose flour

2 teaspoons baking powder

2 ripe bananas that are roughly mashed

4 ounces raspberries

A handful of rolled oats
The recipe is admittedly a little more involved, but with an end product that looks like a concoction from The Great British Bake Off, it's worth the little bit of extra effort. 
This classic New York Times recipe comes courtesy of Jim Lahey, owner of Sullivan Street Bakery in New York City. The Times says it's one of the most popular recipes they've published, requires no kneading, special ingredients, or fancy equipment. 
It does, however, require some time. It takes 24 hours to make this bread because the dough needs to ferment. But it's worth the wait, and you can also use it for pizza dough, as pictured above.
Another recipe from Lahey, this one does require yeast and bread flour, but the ingredients are still super minimal:
Bread flour

Yeast

Olives, tomato, whole garlic cloves

Olive oil
You mix the wet ingredients the night before, let it rest for about 10-18 hours, and let it rise for an hour or two. From there, you'll stretch out the dough, add your toppings and olive oil, and bake.
We can't stop looking at this work of art from Simply So Good. And it's not as complicated as it looks to make. Yes, you'll need a handful of ingredients:
3 1/4 cup all-purpose flour

1 1/2 tsp salt

1 tsp sugar

1 1/2 tsp dry yeast instant or rapid-rise preferred

1 cup fresh herb mix chopped thyme, rosemary, parsley, chives

1 1/2 cups warm water

1/4 cup olive oil

fresh herbs for garnish
The recipe itself involves mixing the dry ingredients, then adding some warm water, and allowing the dough to rise. From there, you can add olive oil and whole herbs to the bottom of a baking pan, then add the risen dough and bake. Find the full recipe here.
Image via Pexels
Like this story? Follow The Financial Diet on Facebook, Instagram, and Twitter for daily tips and inspiration, and sign up for our email newsletter here.