5 Online-Shopping Browser Extensions That Effortlessly Save Me Money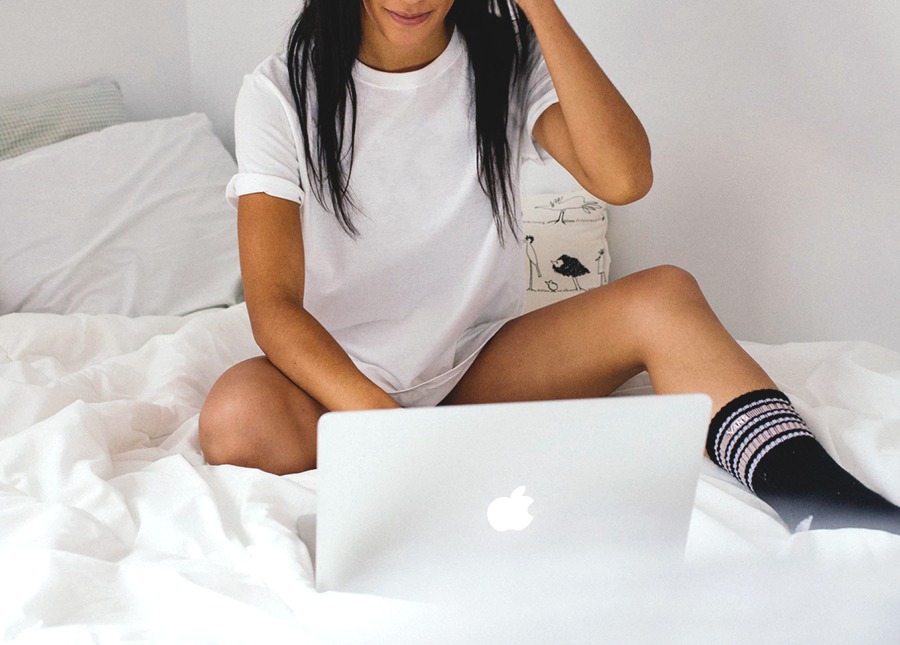 Nothing beats the convenience of online shopping. With just a click of a button, you can get virtually whatever you want delivered straight to your door. For someone with a busy schedule like myself, it's so much easier when you can buy something remotely rather than having to procure it from a store. And often these days, what you want is only sold online — especially with certain types of technology or sizes of clothing, usually plus sizes. While I'll sometimes be in the mood to go clothes shopping in person with friends as a way to bond or find out what the fashion scene is like in a new city I'm in, nine times out of 10, you can find me searching the web for a new dress or bag to add my wardrobe or for other necessities. Really, the only items I always buy in a store are groceries. Nearly everything else I get online.
And as a diehard online shopper, I've learned different ways to save money while doing it. One easy way is to sign up for different brands' email lists so you get alerts whenever they are having promotions — but this can also backfire and cause you to unnecessarily spend money as much as it clues you in on saving opportunities. "Oh, 50% off sale right as I have a major bill to pay? I have to jump on this before it ends!" Soon enough, I'm in even deeper debt because of everything I bought just because it was on sale. Who else has been there? 
Instead, I rely on online-shopping browser extensions, which can be used on most web browsers (Chrome, Firefox, etc). Essentially, they are plugins that you can download (often for free) from your computer's app store that makes it easier to find great deals and save money online.
Here are six online shopping browser extensions that I highly recommend.
Ebates is a rebate site that gives you cash back (at varying percentages) on your purchases from all sorts of brands. Once you've downloaded the extension, whenever you're on a partner brand's website, a small window will pop up on your screen informing you that you can get a certain amount of cash back for any purchase you make. I've been able to get anywhere from 2% to 10% cash back on items I've bought online. Ebates also sometimes offers discounts (usually on a holiday) from particular brands, which you can find on the main site, Ebates.com, along with an exhaustive list of all of the sites you can get cash back from.
My Points is a rewards program that works similarly to Ebates. The only major point of difference is, instead of receiving cash back, you get points for online purchases, which you can later use to redeem gift cards from places like Sephora, Airbnb, Delta, Uber, or get travel miles for major airline companies like American Airlines and Delta. A bonus perk about My Points is that can also earn points by taking surveys that ask for your opinion on a variety of topics, and not just through shopping.
Honey is a super-useful program that saves you time from Googling and searching for coupons for items or particular brands yourself. Right as you're checking out, a window will pop up on your desktop telling you all of the sales or coupons you can possibly use on the purchase. All you have to click is the "Try Code" button and it will apply the best code for the most savings. Yep, it's that easy, and convenient!
Who has the time to check out multiple sites to find which one is carrying the best price for something you really want to buy? Thankfully, Priceblink does all of that work for you. This browser add-on will automatically show you which sites are selling whatever it is you're buying for the lowest price, so you don't have to go through the trouble of scouring the web for the best deal.  
Another great price comparison app is Invisible Hand. Whenever you're checking out an item, a window will show you if you're getting the best price for it or if you can get it for less elsewhere and for how much cheaper. It will also alert you if there are any coupons you can use for your purchase to save even more money.
*****
I don't know about you, but I love to save money anytime and anywhere I can — and that includes whenever I'm shopping online for something. With the help of the aforementioned plug-ins, you'll easily be able to get discounts on items you've been eyeing, saving you from having pay full price on all of your online purchases. They've come in so handy in my own life (to the point where I've probably saved hundreds because of them), so try them out yourself and download them on your own computer stat.
Shammara is a featured columnist at The Financial Diet. When she's not writing about her financial woes, you can find her on Twitter sharing her thoughts on beauty and fashion trends and pop culture.
Image via Unsplash
Like this story? Follow The Financial Diet on Facebook, Instagram, and Twitter for daily tips and inspiration, and sign up for our email newsletter here.