6 Simple Ways To Make More Money Without A Side Hustle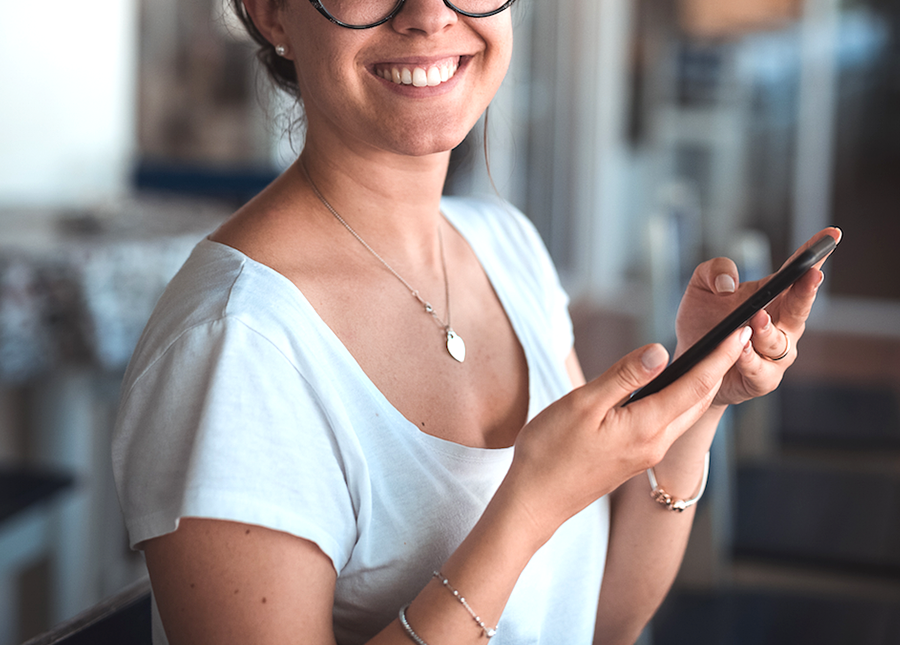 In today's world, it seems like having a side hustle is as normal as having a car. Making extra money puts you in the driver seat, which is helpful for the 81.5 percent of millennials who are in debt right now.
A recent survey found that 65 percent of people started a side hustle to have more spending money, while 55 percent do it to increase savings and 46 percent to pay off that debt that we can't seem to get away from (there is, of course, some overlap — some people have multiple reasons for taking on a side hustle). Despite the deluge of people burning the midnight oil, not everyone is ready to dive into a side business head first. It's a lot of work, especially when you're still maintaining a full-time job.
If you need the extra cash but are strapped for time, use these ideas to make extra money without a side hustle.
1. Sell Items You Don't Need or Want
Do you have like-new clothing that you never wear? What about Christmas gifts that you forgot to exchange? You can sell those clothes at local thrift/vintage shops, or national chains like Buffalo Exchange or Plato's Closet. The process is simple: they go through your clothes on site and let you know the amount they'll offer for each item. You can also check out sites like Tradesy or thredUP if you want to avoid going to a location and prefer to work digitally. Lightly used household goods, kitchen supplies, books, and furniture are all great to sell for extra cash, too. Use apps like LetGo or Facebook Marketplace to quickly snap photos and sell right from your phone — the perfect to-do for a lazy Sunday afternoon.
2. Sell Photos Online
If you have a swoon-worthy Instagram account, you likely have an eye for photography that most don't. Translate those photos into income by uploading them to sites like Shutterstock, SmugMug, or PhotoShelter. You can sell them as stock photos, making passive income off something you're already passionate about. Start by researching and asking other photographer friends about their experiences. Dig into this list of photography sites from the Penny Hoarder, too.
3. Rent Out Your House or Apartment
Make extra money by renting out your apartment or house. This is especially lucrative if you live in a big city or tourist destination. In Columbus, Ohio, you can earn $95 per night for a one bedroom, and $208 a night in Austin, Texas, according to a CNBC report. If you can find somewhere else to stay so you can rent out your home during highly attended events — think Mardi Gras in New Orleans or Comic-Con in San Diego — rentals on Airbnb can bring in a lot of cash at one time, too. If you have a multi-bedroom home and are comfortable with house guests, you can even rent out a single room. Added bonus: it can be a fun way to meet new people.
Just remember to check with your landlord or property management company if you're a renter. Odds are, you won't be allowed to sublet on a short-term or nightly basis. It's also not considered passive income because, if something goes wrong, you need to be available to fix it.
4. Rent Out Your Car
Maybe you don't own a home to rent, but you can still make money from your car. If you live in a city or work from home and have access to public transportation, you can get around during the day while making money at the same time. If that's not possible, consider renting your car to earn money while you travel — who knows, you may even make back what you spent while you were gone.
To be safe, work with a ridesharing platform like Hyre or Turo, which makes it easy to list your car for weekly or daily rentals. Many of these providers also offer comprehensive insurance policies, as well as a complete screening process for all renters.
5. Join a Weekly Poker Game
Card sharks and poker enthusiasts can join local poker games with cash pots or even play online to earn extra money. If you're looking for a weekly game, check out resources like MeetUp. If you're really talented, careful, and enjoy the game, you can bring in side-hustle cash without the side-hustle: "Many people make a good living playing poker. There is really no limit to the amount of money one can make from playing," says Mats Johnson, Executive Director for Global Poker. This is also a great networking opportunity if you're looking to make a career transition or move up in your current job. You never know who you'll meet at a poker game.
6. Use Your Car for Advertising
For frequent drivers, renting out a vehicle may not be feasible. The good news is, you can still make money from your car. If you drive a lot of miles, and live in a large city, you may be able to work with companies like Wrapify and Carvertise. The catch is that you have to wrap your car in a mobile advertisement, and then they pay you for the mileage driven. Note that there are different stipulations for each advertiser, including location, car make/model/condition, and daily mileage driven, so not every driver will qualify. When vetting companies, remember that there should be no upfront costs to you, as the driver, like paying for the initial wrap or getting reimbursed with a cashiers check or by the amount you drive.
Make More Money Without a Side Hustle
There are many ways to make extra money without running a business on the side, the latter of which is both exhausting and time-consuming. If you're willing to rent your house, or have photography or other skills you can put to good use, you'll boost your income without all the extra work.
Jessica Thiefels has been writing for more than 10 years and is currently a full-time writer and consultant. She's written about spending, saving, salary and more for Reader's Digest, GlassDoor, Lifehack and more. Follow her on Twitter @Jlsander07 or connect on LinkedIn.
Image via Unsplash