5 Soups That Make Perfect One-Pot Meals For Cozy Weeknights In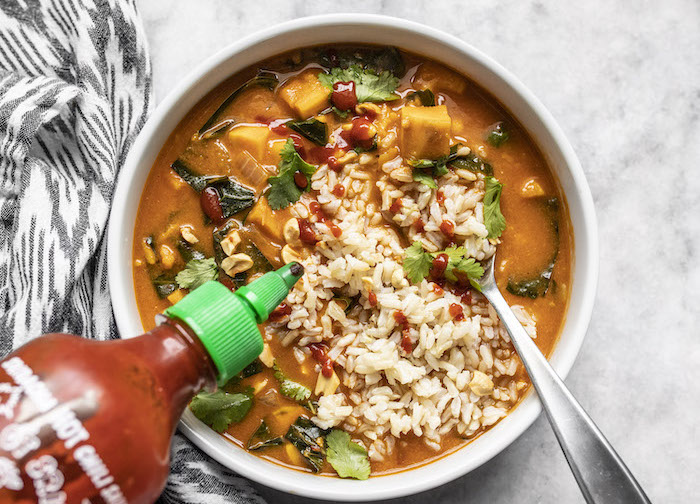 Welcome to our new series, Eat Better On Any Budget!
Every other week, we're teaming up with Beth Moncel of Budget Bytes to share some of her favorite, most cost-effective recipes with our readers. As winter comes to an end, we've rounded up some of Beth's favorite hearty soup recipes for those last few cold, winter nights. These recipes are perfect to make in big batches that will last you the entire week. (In case you missed it, Beth was also a guest on The Financial Confessions, so don't miss it!)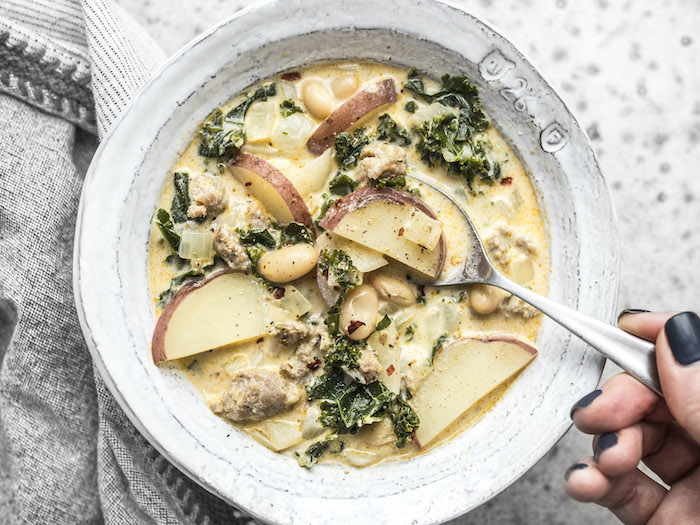 It's meat and potatoes done soup style! Flavorful Italian Sausage, tender slices of potatoes, a rich and creamy broth, plus plenty of greens to round things out makes this one helluva meal in a bowl.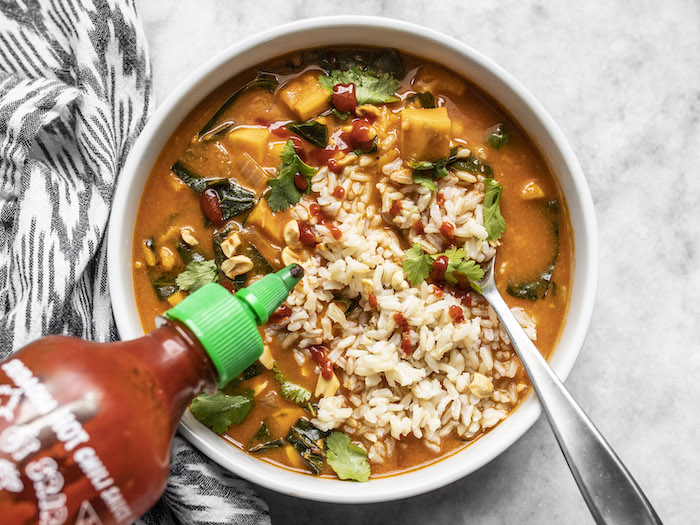 The hearty combination of sweet potatoes, peanuts, and sturdy mustard greens makes a soup that is both belly-filling and flavorful. Added bonus: this one is freezer-friendly so you can stock up for when times are lean!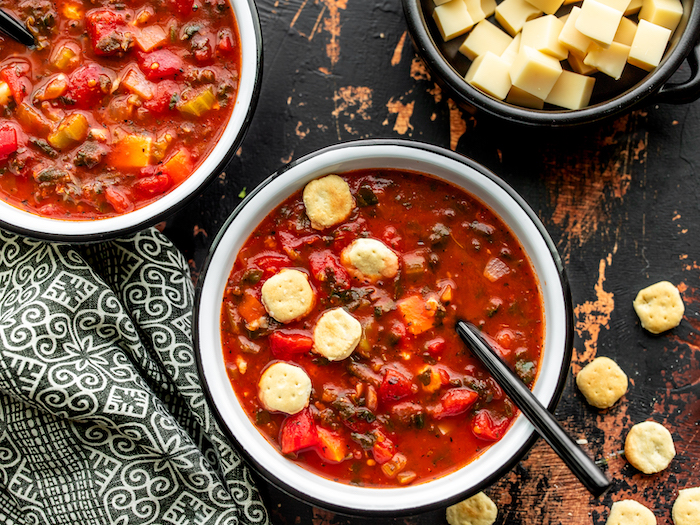 If the unusual name doesn't pique your interest, perhaps the thought of melted chunks of cheese swimming in a rich and herb-infused tomato broth will. It's like your grilled cheese in your tomato soup!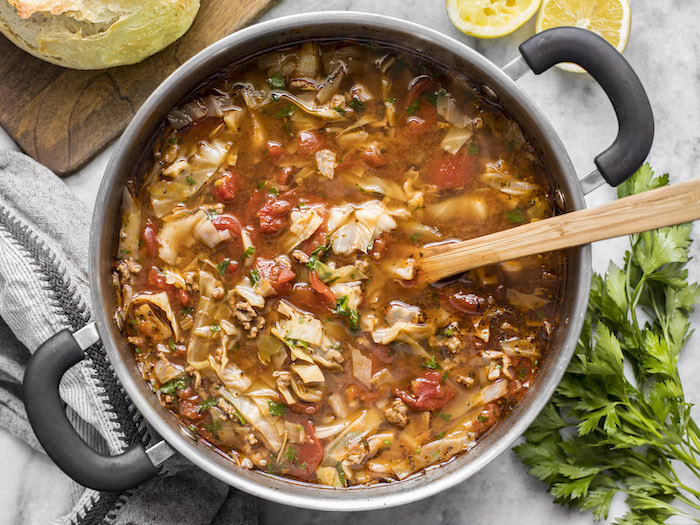 The hearty combination of beef and cabbage has been keeping bellies full across eastern Europe for centuries and it doesn't disappoint in this soup. Every bowl is chock full of vegetables, ground beef, and light but flavorful tomato broth.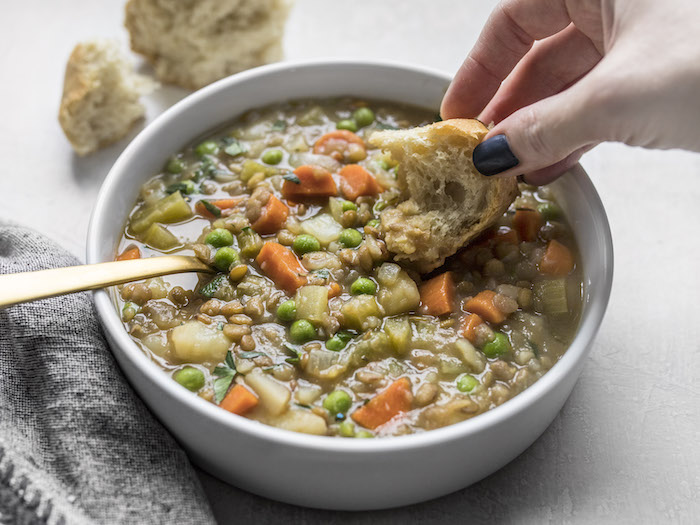 Soup doesn't need meat to be filling. This stew features protein-packed lentils, potatoes, and a rainbow of other vegetables into every spoonful. Make sure to freeze half for later because you're not going to want to let a drop of this go to waste!