5 Super-Effective Skincare & Beauty Hacks That Cost Me Less Than $1 Per Use
By Ally G.
|
Thursday, April 05, 2018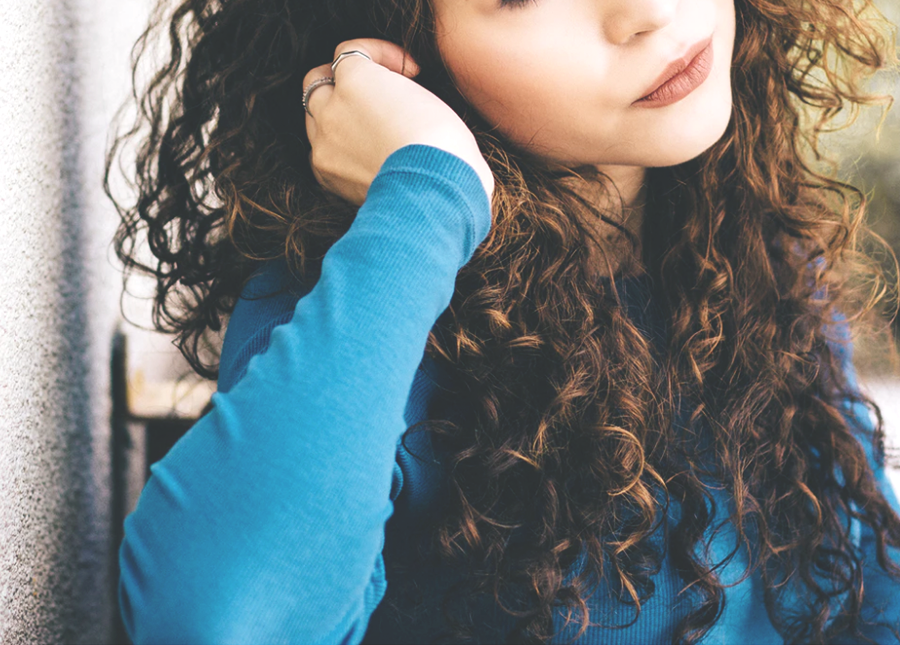 Having an obsession with all things beauty and skincare while living a frugal lifestyle has led to much-needed creativity on my part — those two things don't exactly go together. Through trial and error, I've stumbled upon a few amazing "hacks" that I would love to share with other beauty addicts looking for effective beauty tips that are also super cost-effective — in fact, each of these will cost you less than $1 per use!
1. Pimple patches
Acne patches are really popular nowadays, and I can totally understand why. An easy, fuss-free fix to combat stubborn pimples, one of the star products in the beauty realm right now is COSRX's pimple patches. The patches are incredibly effective, easy to work with under makeup, and relatively inexpensive — usually about $9 for a pack of three.
But a great, less expensive dupe that I've used for years on the side are blister bandages/patches — you can typically find them in packs of six for $4 or $5. These bandages, similar to the acne patches, contain hydrocolloid, which help to draw out sebum and soothe inflammation. Not only are these blister patches good for pimples, I also think it's great to use them to draw out those pesky pimple bumps / hidden acne. I find the blister patches work especially well, because they are very gentle on my skin. I would also recommend finding blister "sheets," as they are can be even more affordable, and you can trim the sheet into small patches according to your needs.
2. 3-minute lotion mask
Chizu Saeki is the author of The Japanese Skincare Revolution and is an incredible source of health and wellness tips. My favorite tip from her is the three-minute lotion mask. The process is very simple: You take a piece of cotton pad, which you can find in big packs for a few dollars, and soak it thoroughly with toner or essence or lotion (you can use one you already own — totally up to you!) and split the cotton into half or as far it can go, so that you get as thin a piece of cotton as possible. You then place these cotton sheets all over your face. Wait three minutes, and voila! Glowy skin and a three-minute facial that you can treat your skin with daily. Watch a video of the process here.
(Speaking of masks, my favorite natural DIY masks are honey and yogurt. Yogurt for soothing skin and treating sunburns, and honey for its hydrating and anti-bacterial properties.)
3. Reusable silicon mask
I love sheet masks (especially Korean and Taiwanese), but what's better is this amazing $5 product that can double the efficacy of your sheet masks. Daiso is an affordable chain originating from Japan and it has produced a silicon mask that goes on top of your sheet mask, to lock in all of the serum and goodness. Not only does it make your sheet mask work better (the silicon mask keeps your sheet mask moist, giving more time for your skin to soak up the essence), it also has a practical benefit; the silicon mask hooks around your ears so you can freely move about with the sheet mask on! This a genius tool that can make all your existing sheet masks work doubly well.
4. Olive oil hair mask
My favorite DIY hair mask is an olive-oil based mask. The trick is to heat the olive oil before you put it on your hair. What I like to do is to get a few tablespoons of olive oil and pop it into the microwave for a few seconds. Then, I mix it a squirt of conditioner and apply this mixture all over my hair. I cover my hair with a shower cap, and just go about my day. The longer you leave the mask on, the better the results. Once I get into the shower, I shampoo and rinse twice to get all the residue out, and I come out with soft, shiny, and silky hair. (Trader Joe's has some of the best olive oil around for only $9/liter.)
For post-shower shine and smoothness, and a little DIY leave-in shine treatment, I like using avocado oil, which isn't greasy and a little goes a long way.
5. Dollar store dupes
Last but not least, dollar store dupes! The dollar store is the happy place for a frugal person like me (although you do have to be careful to not use the low price as carte blanche to buy unnecessary items). My personal favorite beauty products from the dollar store are eyebrow pencils, clear mascara, blotting sheets, and nail polish remover. For brows (as opposed to eyeliner or eyeshadow, which I do see perceptible differences in quality), I find that cheap pencils work equally well on my naturally dark brows, since I don't really need much.
If brow pencils aren't for you, another option is "brow gel." Many people I know swear by clear mascara to set their brows. Clear mascara can cost a pretty penny even at the drugstore, so I've been using dollar store clear mascara whenever I see them stock it and I find that they do the same job. My third favorite product is blotting sheets, which work for me just like any other brand. Other good blotting sheet dupes are toilet seat covers (if you are in a pinch), or buying men's blotting sheets, which are stronger, so you use less of each sheet. Finally, nail polish remover is a great buy at the dollar store, because if it works it works. I've even seen more of the less harsh and non-acetone based versions, which are even better bang for your buck. I would love to hear your dollar store dupes!
Ally G. updates her beauty blog regularly with product reviews and recommendations. She spends an abnormal amount of time browsing cat memes on the internet and channels the rest of her creative energy in writing dystopian fiction available on Amazon.   
Image via Unsplash