5 Wardrobe Staples I've Gladly Repurchased Again & Again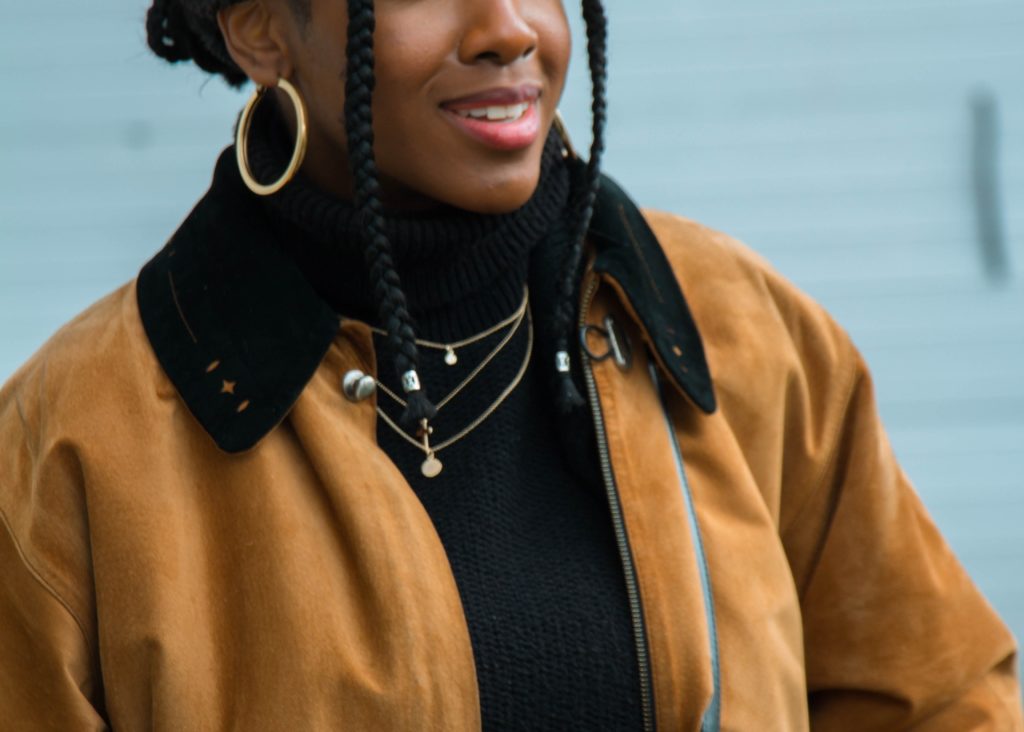 I have a habit to admit: I'm an anxious spender. It's very hard for me to walk into a store and make an impulse purchase; I don't want to buy anything unless I've been thinking about it, seeking it out, and ruminating on it for weeks. Otherwise, I get intense buyer's regret, and often end up heading right back to the store to return that $20 eyeliner because I don't actually need it. 
For the most part, this trait is super useful. I'm not prone to shopping my social media feed, and I have tremendous restraint when peeking into my favorite stores, content to just have a browse. But other times, when I really need something and it involves putting down some money, I hesitate. Luckily, if it's something I've loved, I am somehow completely okay with re-purchasing something to replace an item that's old, dirty, or worn out. I know the money I invested was worth it the first time around, so I'm ready to take the plunge once again. 
(To preface, these are all products of relative quality. I've ended up replacing them because they've gotten dirty or garnered some holes, but I wore or used these items constantly, often for years at a time. Each is much more reliable than a typical fast fashion purchase, but cheap enough that I wouldn't be totally devastated to part with my precious paycheck again.)
These are my top 5 wardrobe staples that I'm always willing to buy again:
My most coveted wardrobe staple will forever be my comfy sneakers. When I first jumped aboard the Superstars train in the mid-2010s, they were at the height of their popularity. (But I swear, my purchase was less about the trend and more about my love for Louis Tomlinson, who regularly appeared in head-to-toe Adidas.) Back then, I balked at the $80 price tag. 
After a month of marveling at my bright white sneaks, though, I was hired as a Summer Tour Guide in my college's Admission Office. I quickly realized my Superstars were the only shoe that looked stylish, stayed on my foot when walking backward (a niche problem, perhaps?), and were comfortable to walk in for 4+ hours a day. Best of all, they looked more professional than traditional workout sneakers, but their casual style still said, "I'm a carefree college student," which was the primary Tour Guide vibe. By the end of the summer, my shoes were five months old, but falling. apart. 
I'm on my third pair now, three years later. My second held together much better when I wasn't constantly trekking across campus, but no shoe lasts forever. I still reach for them regularly throughout the week (bless casual dress workspaces!), and now I can't imagine not having a slightly-worn pair of Superstars in my closet rotation.
2. A pair (or three) of jeans from Madewell
Madewell's jeans are a comparatively new staple for me. After years of relying on those black leggings-that-look-like-pants, I finally tried out a pair of oversized "mom jeans" last Fall. I was quickly convinced. After just a few wears, I was all about the belt-and-jeans, black turtleneck look and now, I'm a jeans person! No, really, the girl who didn't wear pants through four years of college actually has several pairs of jeans that she regularly wears. Wild.
What I love about Madewell is their jeans are relatively affordable, at around $90-130 each, and endlessly comfortable. I rotate regularly through 4 pairs, and after a year, I've officially had to re-purchase my first pair. Luckily, Madewell has a trade-in service, so for every pair you donate (even a non-Madewell brand) you get $20 towards a new pair. Even better, they offer free hemming and fixes, so you can get them fixed if they're only banged up a bit, and not ready for replacement just yet. I can't imagine not reaching for my Madewell jeans every morning, so I can tell I'm going to be using these services for years to come. 
3. Little black dress
In my last semester of college, disaster struck. I went on a cleaning binge in my dorm room after norovirus struck the campus. As a germaphobe, I was hit by a wave of paranoia, but in my cleaning process, I didn't think through my outfit. After an hour, my room was sterile, but my favorite black dress was covered in bleach stains. Luckily, after failing several at-home bleach removal processes, I was able to find the same dress on Poshmark and bought it instantly. Sure, I have other black dresses, but everyone has that one they're attached to. And when it's something you wear as often as a classic black dress, you'll go to any lengths to keep it in your life.  
4. A sturdy, but layerable, autumn jacket 
I'll admit, this item was probably my riskiest buy of all. A few years ago, I splurged on a vintage denim jacket from Etsy. As I waited for the package to arrive, I got nervous. What if it was damaged? What if it didn't fit? What if it was completely unlike what they'd described? This was the internet, after all… 
Luckily, my favorite coat of all time arrived, and three years later, it's still my go-to when the temperature starts to drop. Now, while I can't recommend a specific product with my unique find, I do believe it's essential to find a sturdy, reliable, and layerable coat. You don't want to buy and toss a new Zara coat each year — that's not sustainable for the environment or your wallet. Instead, a piece that will last through several years, styles, and climates is a much better investment. Mine is a bit oversized, which means it's easy to layer a chunky sweater underneath when it's getting cold, but perfect to throw over a dress and sandals if it's a spring afternoon and I don't fully want to commit to the warm weather. I've just noticed this year that the seams are starting to tear, and while I won't be able to purchase this exact coat, I do plan to start scouring thrift stores and secondhand sites trying to find another suitable, sturdy coat when it's officially time to trade it in. 
5. A handy dandy tote bag
While not strictly a piece of clothing, I also insist upon finding a sturdy and fashionable tote. Preferably with a witty quote or doodle. Through college I didn't understand the tote bag hype: I have a backpack, why would I need another bag? But now it's the perfect way to carry all the things I might need: I can bring my laptop to work, my camera around the city when I feel like shooting, and my groceries home to avoid the extra bag fee. Best of all, I can roll it up and stick it into my pocket if I don't have anything big to carry when I leave the house. I got mine for a steal at $5 when Madewell was having a sale, but when it gets so dirty and worn that I can't just throw it in the wash, I'm ready to go back and purchase another even at a higher price, because I know it'll go to good use. 
But, how can you determine if something is worth the initial investment, and will become one of your wardrobe staples? 
Think first about your personal tastes. Not your current style, but your tastes. I always loved the look of a pair of baggy jeans, but as someone who relied on black leggings for so long, it wasn't part of my style. Same with the shoes; as a girl who wore boots to high school every day, I never envisioned myself regularly rocking a pair of sneakers. But once I tried out something new, based on what I liked on those who influenced me, my style quickly changed and I was able to grow. 
Similarly, think about what is neutral and useful enough that it can be paired with several styles. Let's be honest, those leopard-print heels aren't going to be an everyday wear, but you'll need a comfortable pair of shoes, a classic but classy dress, or light jacket through multiple seasons and events. 
If you think about these guidelines before making an investment purchase, chances are you'll end up loving the item, and wanting to purchase it again and again.
Bridget is a London-based writer and graduate of Hamilton College. She works in the arts sector and tweets about the Jonas Brothers (among other things) at @bridgetclavs.
Image via Unsplash
Like this story? Follow The Financial Diet on Facebook, Instagram, and Twitter for daily tips and inspiration, and sign up for our email newsletter here.