5 Ways For Past & Present English Majors To Make Money On The Side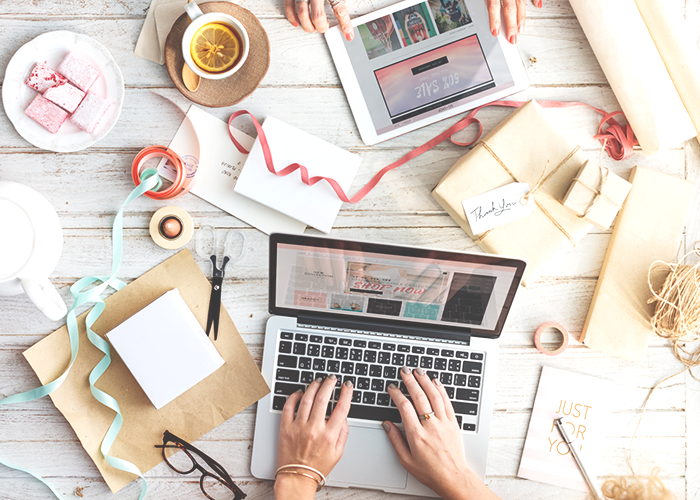 Financial dependence isn't a great feeling and as a college student, or even as someone with several years of experience in the "real world." For the past three years, I've done an internship along with a summer job in retail in order to keep up with my personal expenses. I don't like relying on my parents for money, when I'm already lucky enough for them to pay for my college education outside of the scholarships I've received.
Normally, I would stay local during the summer, and go out two or three times a week to lunch or dinner with a friend, or see a movie, or do an activity that I would end up paying for out of pocket. But last summer I was anything but frugal, spending the majority of my time splurging on clothes, treats and events when I worked in the city. I blew through a little bit over a grand — money that I was supposed to be saving up to pay off my car, as well as just save in general.
I usually don't work during the semester, but since my recent plans for spring break this year, I quickly realized that I would need to earn a bit of extra cash. The majority of financial advice I have always received has been to cut costs, and downgrade certain aspects of life. Save money. Don't buy that extra cup of coffee (it saves you money and calories!), or don't buy a new dress for the party on Saturday. But instead of cutting costs, I find that it's better to increase my revenue instead. As an english major, reading and writing are things I enjoy doing, even outside of class. I combined my interests with my need to make money, and now I find that I have a constant circulation of income in order to sustain myself. Here are a few things that I do (that are totally fitting for non-students, too).
1. College Essay Workshops.
High school kids always need help with college essays. As an English major, I email some of my friends' sibling and help set guidelines, proofread and edit their college essays, as well as straighten out their applications. Every parent wants their child to get into a great school, and the perfect person to assist with this process are those who have already been accepted into college, or even through the entire process. I usually don't charge terribly much for essay reading and applications, but it's a great resource during November and December. You could certainly charge higher rates the more experience you have, too.
2. Beta Reading.
Free books! I love reading, and beta reading for young writers fine-tunes my reading skills, helps the writer, and places a bit of cash in my pocket. For those of you who don't know what beta reading is, it is when a writer has finished their work of writing, and they are in need of independent readers to give them critical feedback on different aspects of the text. I usually check groups in Goodreads for writers who are looking for Beta Readers, or look on writers' chat groups in order to connect with different authors.
3. Tutoring.
This is a great way to pull in some extra income. Their are so many different tutoring programs that I can do through my school, where I am teaching languages, or editing and improving papers for my fellow students. There's also the option of tutoring elementary students in the area, and privately tutoring kids in English to improve their writing. For people without campus resources, there are plenty of online tutoring companies that allow you to find work in your area, or even tutor remotely.
4. Working at the Library.
I've recently started working a few hours a week at my campus library, but there are local library options available for non-students as well. In high school, I worked at my local library, and I loved the environment. It kept me abreast on the latest YA
and Contemporary literature (my favorite), while allowing me to earn some extra cash.
5. Content Creating.
Okay, this is writing, but it's not the kind of academic or novel writing so many English majors see themselves doing. There are tons of websites in need of content creators and ghost writers. If you like to write, or you're good at it, find a local magazine or a site that needs content writers in order to improve traffic to their site and gain viewers. Ghost writing and providing content for websites may only take a few hours out of your day. I often just use Google to search small sites looking for content creators.
All five of these ideas are in my rotation of money-making strategies, depending on how busy I am with school. My goal is to make sure that I am financially responsible, and constantly earning money, in order to keep up with my expenses.
Sara Cheesewright is an avid reader, writer and blogger. She loves to travel, take photos, and sit around sipping coffee while swapping stories with her friends.
Image via Pexels