6 Unexpected Expenses Of Blogging I Wish I'd Known About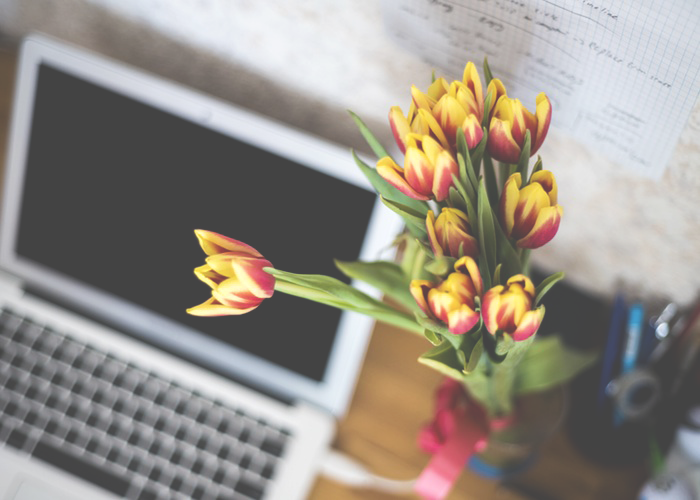 Blogging has advanced far from it's early days of LiveJournal-ing about your middle school woes, and sharing your favorite Nutella-themed photos on Tumblr. Most people who frequent the internet know that there are some bloggers who make some serious money. From a TFD contributor who raked in $36,000 one year from his fashion blog, to media moguls like Chiara Ferragni, for-profit bloggers are gaining a high profile.
But what some people don't seem to realize about the blogging business (and what TFD's recent piece about running a website brought to light) is that it's not ~all profit and no expense~. Unlike traditional businesses in brick and mortar stores, not all bloggers have the huge overhead expenses of inventory and rent costs for a storefront. However, there are quite a few expenses that come along with having a professional and successful blog. So, for those thinking about starting a new blogging side hustle, this one's for you. 
I've been blogging for over five years, but it's only since 2015 that I started taking it seriously. My blog began as a small site where I wrote about my love of fashion, and my experience of the world as an angsty One Direction lover who was critical of fan fiction. Obviously, a lot has changed since then. I've learned that just writing up short posts whenever you feel like it won't make you money. There needs to be more of a strategy.
The kind of blogging that makes you good side hustle money is not haphazard blogging. The kind of blogging that makes you money is the kind of blogging that costs you money. Like any business, it requires an investment of time and money. Here are the top six unexpected expenses you need to know about:
1. A domain name.
Fortunately, a domain name is relatively cheap for the kind of value that it offers you as a blogger. In my opinion, it gives you authority and credibility, and it also prevents anyone else from taking your name (or your blog/brand's name) and creating a website with it. You can usually get a domain name for a year from GoDaddy for $10 or less.
2. Hosting.
So you've got your domain name, and you're ready to start blogging for profit! Great, but you still absolutely need the web hosting. This is definitely a larger expense, and it doesn't feel like it gives you as much visible value, but unfortunately, it's necessary. For me, I expect it to run at about $100 a year.
3. Email services.
Many successful bloggers will tell you that having an email list is a great way to turn followers into customers. Email lists are extremely valuable, and even with the popularity of social media, emailing followers still provide a competitive conversion rate in comparison to other platforms. Now, depending on the size of your blog and the quality of email newsletters you plan on sending out, this could be free; MailChimp is a great example of a free service, but once you pass 2,000 subscribers, you'll start paying. Personally, I use ConvertKit, which is a great service, but it costs about $29 a month. If you want to take your blog seriously as a business, you'll need to consider that as another expense.
4. Social media scheduling services.
Ever wondered how bloggers seem to be constantly using social media? Well, chances are they don't actually spend every waking minute on Twitter, and they really use some sort of scheduling program to get their message out there. Beginner bloggers might not see this as a necessary blog expense, but, the further you go down the blogging rabbit hole, the more you realize you need social media for blog traffic. Social media leads to traffic, traffic leads to profit. Things like Buffer, Hootsuite, SproutSocial and BoardBooster do have free versions in some cases, but can run you up to $30 a month, depending on who you go with and what you're trying to use the service for.
5. Web or graphic design services.
Depending on where your talents lie, you might need to hire somebody to make your site look good. This expense definitely falls within the realm of the domain name: it's valuable because of the professionalism and authority it gives you. But, like I've said, if you really want to make money, you need to be trusted, and part of that requires having a professional-looking site.
Many people try to go the DIY route with this particular element of blogging, and it often turns out okay. But, for some people, hiring a designer would definitely be the better long-term option. People report many different costs for this, depending on the kind of work you're in need of. In the TFD disclosure, it's mentioned that the site redesign required paying about $4,500 [for the web developer; designer was in-house]. However, for beginner bloggers looking for a basic design, I'd say it's more likely that your costs will be well under $2,000.
6. Opportunity cost.
Depending on how many of these services you want or need, blogging can actually be a pretty expensive side hustle. It requires a large commitment of time that could be spent elsewhere making money by other means. For me, this time investment could be anywhere from two to 15 hours a week (or more). However, as most bloggers see it, this time is mostly free time that they are spending on a hobby they enjoy, so the time investment doesn't seem costly at all. 
In addition to these expenses, there are always other areas that you can spend money on for your blog. You might need business coaching, or a photography session, or to buy an e-course about a particular topic that you want to learn more about. Overall, blogging can be an incredibly rewarding side hustle. It allows you to write about what you love, and make some money on it at the same time. For many people, that's the definition of their ideal job. But unfortunately, as with most great things in life, it is not free.
Image via Pexels
Katie Steckly is a full-time student and part-time blogger/Youtuber. She's also an aspiring writer who is obsessed with pizza, buying new makeup, and finding the perfect font. Her blog, The Passion Pixel, is her latest passion project where she teaches other online creatives how to fulfill their blogging dreams.