6 Ways I've Learned To Stand Out To Online Recruiters After Several Decades In The Workplace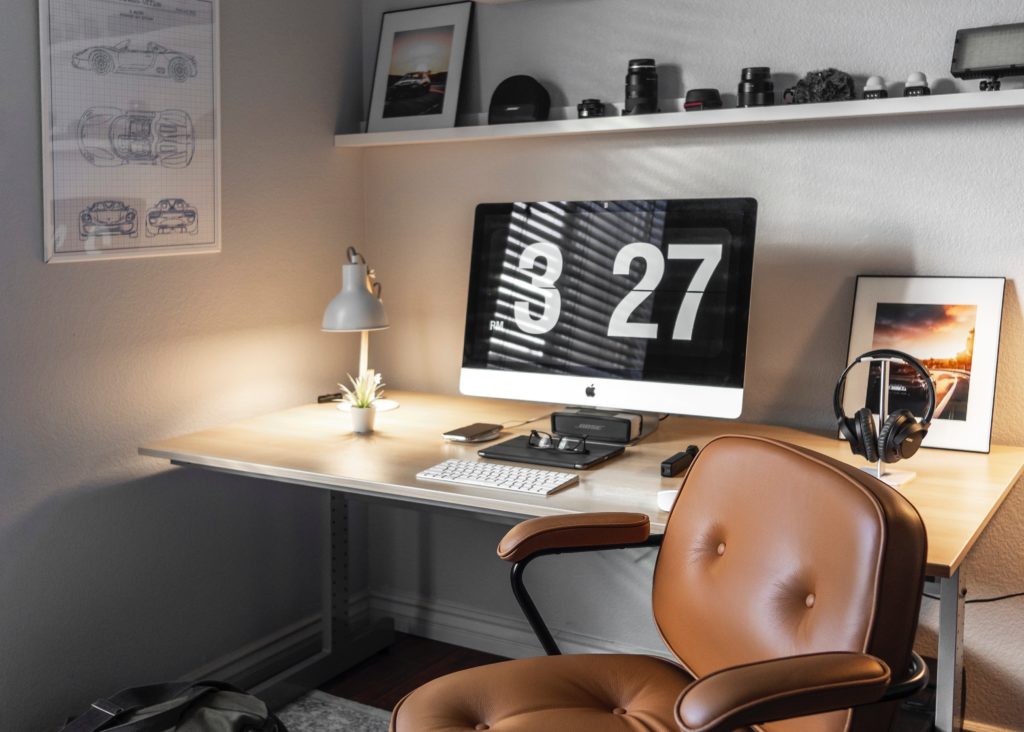 Every generation has a problem with the next generation of music — for the most part. Ongoing arguments still exist about which type of music is the best. To me, like waxing an old Camaro makes it shine, new technology makes the music I like brand new.
Nobody's opinion is right. No championship belt exists. The debate is always worth hashing out, as it helps us connect with others. And in my family, it brings about lively discussions.  
My sons, who are 25 and 22, appreciate my "old" music. However, when they were growing up, they couldn't wait to listen to their music. They were also like me: As grown-ups, they appreciate the music they heard as teens. My youngest buy vinyl records, and he practices guitar using the older songs. His first purchases were "Pet Sounds" by the Beach Boys, "White Album" by the Beatles, and "Rumors" by Fleetwood Mac. He made them on his own and without my encouragement. 
One thing they would always joke about: My music was old, therefore I was old. It was playfully antagonistic. Even as they appreciated what I listened to, it wasn't their first or second choice. 
Similarly, there are ways older workers present themselves to online employers and recruiters consider as "too old." There are some things you can do online that will attract employers, entice recruiters, and intrigue referrers. 
Let's start here: Stop leading with "20+ years of experience!" There, I said it. Just as older music is associated with older people, you can't expect the way you present yourself in 1999 will work in 2019. One remedy for older workers is to offer social proof (online evidence of achievements or results). 
Here are 6 ways to wax your online profile to be more relevant to today's hiring managers: 
1. Show you're in control of your career.
Passion for what you love to do still matters, but controlling the narrative that will impress employers is critical. Older professionals who share their knowledge and bring clarity to ideas or theories demonstrate passion. Podcasting, YouTube Videos, or blogging are a great way to demonstrate your ability to solve problems. Showing, rather than solely telling. According to the Society of Human Resources Management's (SHRM) most recent survey, organizations say LinkedIn was their most effective social recruiting tool. No matter how you present yourself, focus on your value and what recruiters and employers need.                     
2. Initiate and contribute to conversations.
Commenting on other users' LinkedIn posts is another way to get exposure. Don't just share their posts — add your takeaways from the article they've shared. If you want to get the attention of hiring managers, plan to extend your reach as far as possible.  Thoughtfulness and personality inspire and compel readers to connect. 
3. Connect with HR, hiring managers, and recruiters.
Online conversations offer opportunities to know and connect with hiring managers and hiring influencers. Consider their opinions and insights as intel you can use on your resume, interviews, and other online discussions to show applied knowledge. If someone shares how their company loves an employee who demonstrates an entrepreneurial spirit, then show on your resume what you've achieved as a leader. Prepare one or two stories of your impact that epitomizes an entrepreneurial spirit. LinkedIn allows each user to join 100 groups of more than 2 million groups on LinkedIn. Of course, older workers are probably thinking it's impossible to keep up with 100 groups, and you might be right. But you can enjoy and glean insight from your news feed from group members even if you're not connected with them. Plus, many HR managers don't mind connecting if there is value in the connection. 
4. Be helpful to your network.
While referral business or job leads are the unspoken goal of most users, one of the most challenging networking strategies is giving more than receiving. The perpetual giver is memorable to future referrers, networkers, and peers. Those you serve at some point will brag about you and share with the world why your service was so meaningful. When it's time, your name will stand out when their employer or friend is looking for someone to fill a position that is a perfect fit for you.  
5. Ask for recommendations, endorsements, and testimonies.
For most professionals, asking for others to publicly give them some "brag-love" is hard. But according to LinkedIn, public endorsements and recommendations make it easier for recruiters and employers to find you through the platform's search function. First, remember that you should initiate written testimonies or recommendations without prompting. Second, tell connections you would like to recommend them and ask what you can recommend them to be most helpful for their own career leverage.
6. Stand out during a stealth job search.
If you're employed, ideally, you want to keep your career aspirations and job search on the down-low. Publicizing your desires for change could result in jeopardizing your current position. I always recommend to older workers (and everyone else) to remain in job search mode despite how secure your position feels at the moment. But you must use good judgment and discretion. Remember, it was only a few years ago that many long-standing businesses started closing their doors. Keep in mind most employers view an open job search by employee negatively. Focus on increasing the value of your work, and share what you're accomplishing and its impact, and you'll easily stand out. 
Update your profile to attract potential employers.
Older workers especially must be purposeful in standing out to get noticed by employers. Learn to position your experience by your accomplishments and skills instead of years. People are more intrigued by the underdog who has a slim chance of winning. Older workers are seen as their time as past than the potential innovation or wisdom from experience than how it could benefit team members.  Similarly, employers who don't know your worth don't want to guess what you're worth. You have to show and tell them.
Mark is a career advice writer and career consultant. He writes about careers, HR, and the workplace. He contributes to Payscale, FlexJobs, and Recruiter.com career blogs.
Image via Unsplash
Like this story? Follow The Financial Diet on Facebook, Instagram, and Twitter for daily tips and inspiration, and sign up for our email newsletter here.