7 Actors And Actresses On The Real Cost Of Following Their Dreams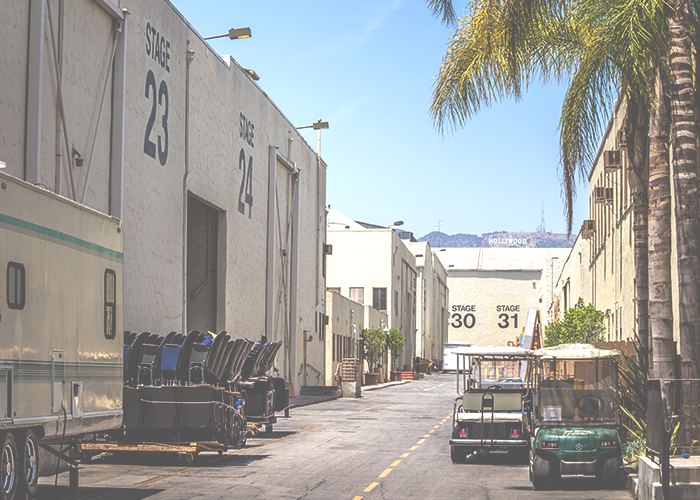 Big cities — especially New York and Los Angeles — are filled with young performing artists trying to "make it." For many actors and actresses, the big move to a city is the ultimate dream, because that's where it all happens. You don't get cast in a Broadway show if you're living in your small hometown, right?
As someone who made the move to NYC shortly after graduation, I know what it's like. Truthfully, that was my plan: move to NYC, audition, and hopefully get cast in a Broadway show
. It wasn't a great plan, but it was all I had. And while I didn't get cast on Broadway, I did book (paid) musical theater work. And for someone who always felt like performing was the dream path, getting an actual paycheck for doing what you love really feels good.
The thing about performing jobs is that they are really fleeting and inconsistent. I worked steadily for four months and then auditioned for another six. You have to fully commit yourself to that ambiguity, and you have to be accepting of the fact that you don't know when the next job is coming. For a lot of people, that's too scary.
In the interim, you make it work. I was lucky to have a bartending job at a Broadway theater during that time — my hours were really audition-friendly. But auditioning is a full-time job in and of itself. I would get up before 5 a.m. every day to make the trek from my Alphabet City apartment to midtown where most of the musical theater open calls were. Of course, there would already be like 50 names on the list ahead of me, no matter what time I got there. I suspect that some girl would start the list the night before, probably on her way home from her bartending job. As many would agree, being told "no" over and over is exhausting, but you get used to it. It starts to become part of the norm, to the point where hearing "yes" almost doesn't register at first. Booking a job becomes so mythical that you start to wonder if anyone actually does it.
I've been out of the professional auditioning game for several years now, but I have a lot of friends and former castmates who are still very much in it. And I admire them for it. I was emotionally and mentally exhausted after one year — I commend anyone who's done it for several.
With that, I spoke with a few people to learn about what it's like to still be in that grind. Here's what they had to say.
1. "It's so much harder than anyone might think it is. You really have to do it for a while to truly understand. Between the financial cost of trying to work several jobs that are flexible enough to actually be able to audition, there's the emotional cost of continuing to put yourself out there when it feels like it may never come to fruition. In L.A., there are soooo many people just trying to make it happen. You go to a casting call, and you feel like you're in a sea of clones. Everyone seriously looks the same. Everyone has the same hair, the same tan, the same clothes. It's almost like the casting directors just close their eyes and spin around the room before picking someone. It feels so arbitrary. Which is such a goddamn kicker for our generation who has been told to work hard and 'follow our dreams.' It's not always about hard work, it's often about sheer dumb luck." – Aaron, L.A.
2. "The emotional toll is certainly very high; I think that's the case for any artist. The financial cost, however, is something that I'd say only big-city actors have to deal with — you need a higher monthly income to survive in a big city.  I live in London, one of the most expensive cities in Europe. At the same time, you can't have a full-time job because auditions come very last minute and you need to be able to cancel things and not get fired. In my experience, the only jobs that allow such flexibility are ones that don't pay a living wage nor sick and holiday pay.
If you don't have an agent, submitting yourself for acting jobs is very time-consuming, too — think of it as a couple of hours every day that you spend job-hunting, and we all know how much fun that is. 'Admin work' comes at a very high cost as well: headshots, workshops, reels, classes (you need to always, always, always keep training) are all quite expensive, and when added up, amount to a big chunk of one's expenses.
If you ask me, it's all very much worth it, but that doesn't take away from all the times I've wanted to rip my hair out and scream in frustration because of it." – Anna, London
3. "This part of my life is one that constantly has a back-and-forth. The financial struggles
that are present and the limited work opportunity is astounding. There is so much talent in the world, and it is daunting that when you are not in the right place at the right time, your opportunity may not come. For me, I want to move to NYC, but I don't feel ready yet because I do not have the financial credit or funds to pursue that endeavor. As much as I want to audition nonstop while my chances are strongest, I am also not willing to live day to day, hoping I'll make enough money that week for my rent, working two or three jobs.
Auditioning is also just an emotionally daunting task that forces you to be your best self at all times. As much as the casting directors want you to be as authentic as possible, you are also there to fit a specific role and a specific requirement, and being able to find the balance between your genuine self and the character in one 32-bar cut can be near-impossible. The challenges are far outweighed though by the sheer opportunity to audition for professional opportunities — to be able to put yourself out there for casting directors is something really special, and even if you get 100 no's in a row, you are putting yourself out there for the world to see. And that takes a great deal of courage that empowers me to continue." – Brad, Boston

4. "I'll break it down for you. The average cost of a 1 bedroom in NYC is $3k/month. You can find some in the outer boroughs (or New Jersey) for less. When apartment hunting, lower your expectations. A LOT.  Most places won't have closets and the ones that do will be pathetic in size and there won't be enough. It's also basically a full time job looking for apartments.
My unlimited Metrocard costs me $116.50 per month, and it's going up next year.
Voice lessons are going to cost you about $100 and up for an hour. Dance classes are also essential, if you're a musical theater performer. You'll probably pay about $18 – $20 a class.
Headshots are going to run you $500-$750, if you're lucky. Ladies, be prepared to shell out another $250 for the required hair and make-up artist. Not all photographers have this but most do. Prints vary in cost.
The hardest thing physically is the lack of sleep. You definitely need a night job or one where you make your own hours so you can have your days free to audition. It used to be easier to attend open calls. When I first started, you could get to a non-union call at 7:30 am and be in the first 40 people on the list. Now, you get there at 6 am and you're lucky to get in the first 100. It's ridiculous.
That leads to the most difficult piece, which is the emotional toll. I see so many friends who live outside of NYC doing one show after another, but they're all doing community theatre (read: non-paid) after they're done with their 9-5 jobs for the day. And though I'm happy for them, I'm also really jealous. I've only done a few shows professionally while they're doing so many for free. A lot of that has to do with the cost of living here. Auditioning is a full-time job. I also have a full-time job and two part-time jobs to pay the bills. Save as much as you can before you make the move, and if you can do something else with your life, do it. " – Jennifer, NYC
5. "The truth about auditioning to me is that it's more about situation and less about skill. Which is a hard pill to swallow. If you aren't rich, parentally funded, or have money to spend just hanging around your apartment, you're going to miss out on opportunities because you have to work. The girl whose parents pay her bills can just audition all day, so even if she's not as 'good' as you, she'll statistically make it quicker and more easily than someone who has a day job. And the cost of that is a lot of self-esteem and confidence. " – Kendra, Seattle

6. "Of course the costs of headshots, the right clothes to suggest the time and place for any given audition, the many haircuts, etc all take their toll. However, this is all an afterthought to the cost of repeatedly putting yourself out there, giving it your all, letting all of your vulnerabilities to the surface, all to be told 'No' 99 times out of 100. The cost of developing a thick skin and releasing a need for validation when auditioning has definitely been my biggest expense as a working actor here in New York." – Collin, NYC
7. "You have to think of it as a job. Auditioning IS your full-time job — whatever else you're doing, be it waiting tables or bartending or temping? That's your side gig. And you have to think of yourself as a business commodity. You're selling yourself at every audition. You have to remove yourself from it emotionally or else you will truly go insane.
The actual finances of it are scary. Headshots are expensive. So are the clothes you have to wear to auditions. Dance tights are ridiculously pricey. Makeup. Hair products. I could go on and on. The amount of financial upkeep that actually goes into auditioning is horrifying. But again, you're selling yourself. You have to look good, or else no one will hire you. That's the reality." – Brittany, Chicago
De is a New Yorker turned Bostonian and a lover of all things theatrical. In addition to writing, she is an actress/singer/dancer/teacher and owner of the fluffiest cat imaginable. She is on Twitter.
Image via Unsplash