7 Cold-Weather Drinks To Make You Your Own Barista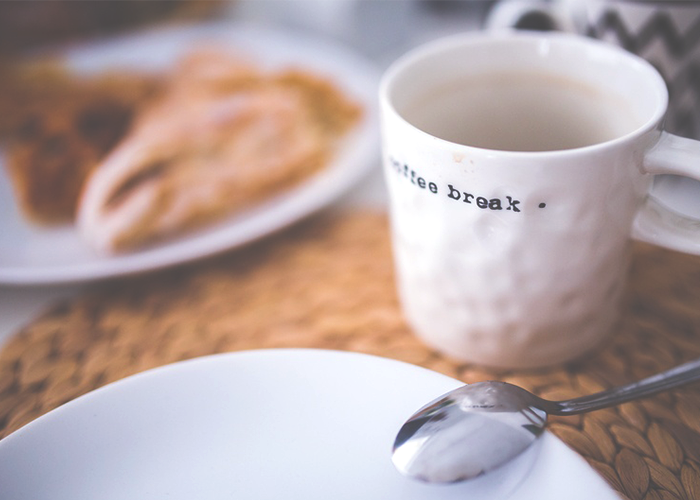 This winter, let us gals here at TFD be your guide to the most delectable, sweet, and comforting cold-weather beverages you can whip up from your own home. They're easy, require a relatively short list of ingredients (a lot of which you most likely have), and are super delicious. While we've had our share of fancy drinks out and about, we always relish the opportunity to make them at home in our own kitchens. There's nothing more satisfying than knowing that, with a few key ingredients, you can really become your own at-home barista. Having a few recipes on hand to throw together for when guests visit is the perfect way to keep the party indoors (where it's warm and cozy).
We all know when the weather gets chilly, the last thing you want to do is leave your house. The idea of getting dressed up and halfway decent looking to traipse down to the local coffee shop is not fun. Especially now that the days grow dark INSANELY early (we're talking 4:30 here in NYC), it's a treat to know you can simply make yourself a hot toddy or a chai tea latte in five minutes flat.
Below we have listed out our seven favorite cold-weather drinks in one easy-to-read graphic for your convenience. Everything from Chelsea's Famous Thanksgiving Panty Droppers to Maya's Coconut Mochas — we've got you covered. Check it out.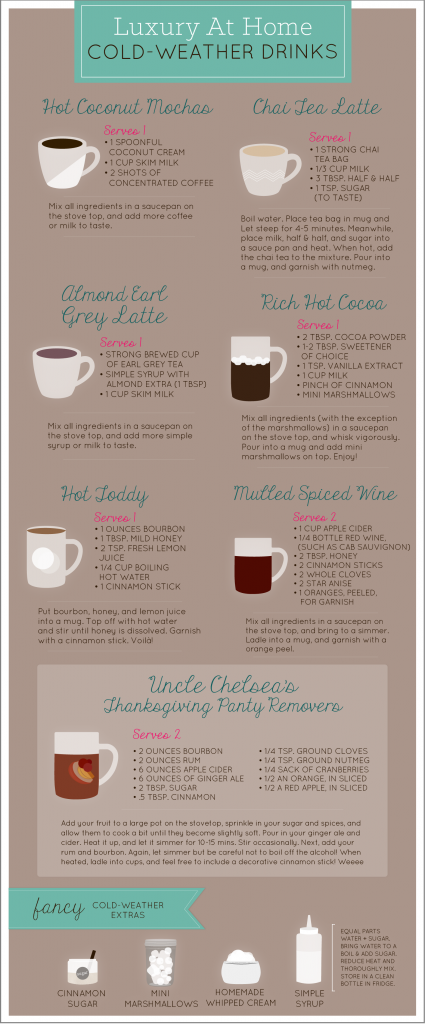 Below are some additional links to recipes and items you might need to transform you into the ultimate at-home barista. You won't just be saving money by opting for making beverages at home, you'll be experiencing the deep satisfaction that comes with ladling spiced mulled wine fresh from your own stove top. Enjoy!
Image via Unsplash